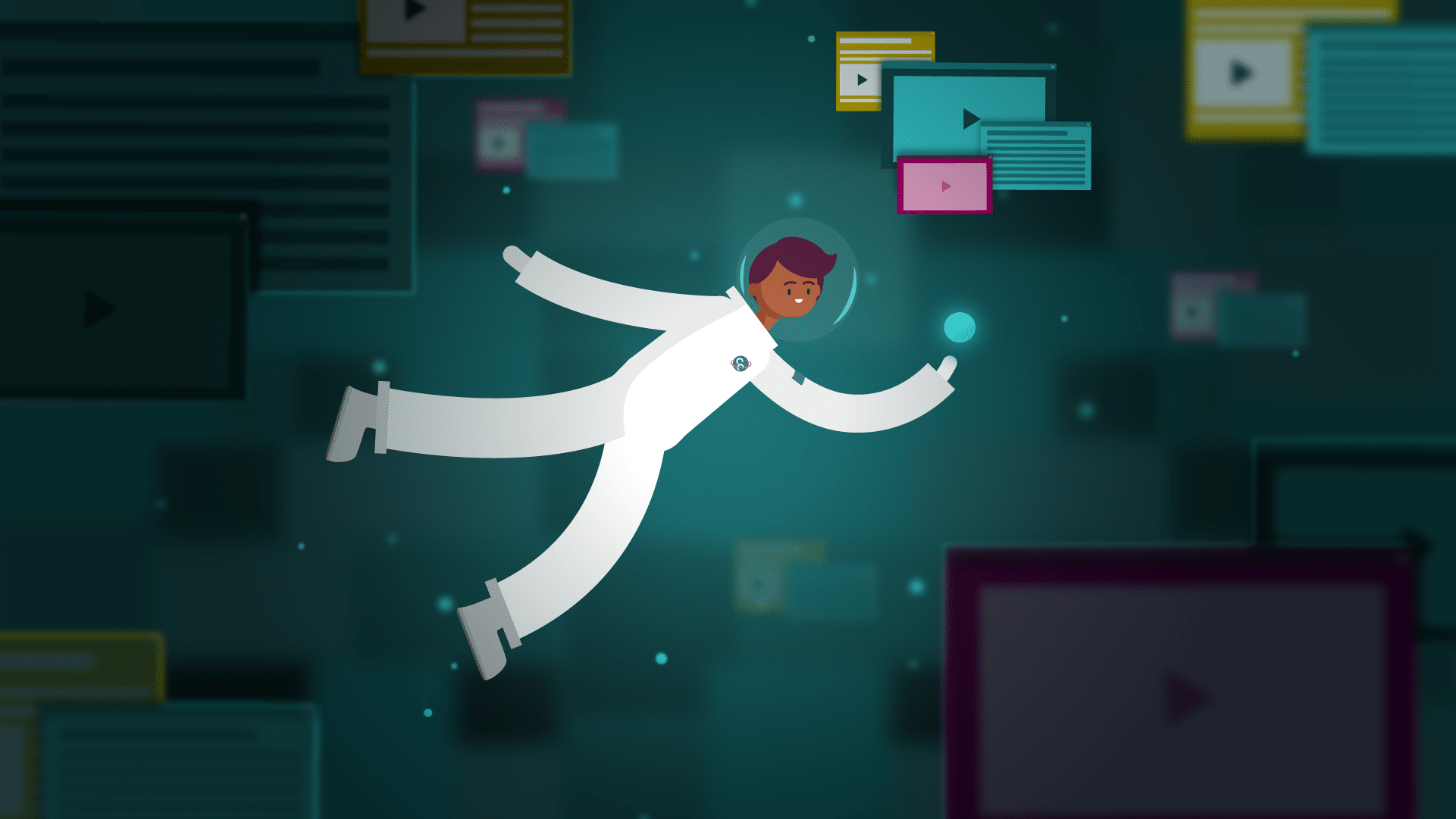 People are spending more time consuming online videos than ever before, with good reason. 
Because the human brain processes visuals 60,000 times faster than text, animated videos are an effective way to consume more content, faster. 
It's no surprise then that brands are enjoying so much success with short animated business videos.
But are there any industries that benefit more from animated business videos than others? 
We get asked this question a lot, and the short answer is no – animated videos work well for all businesses, regardless of industry.
That being said, if the business or industry you work in has a lot of complex processes to explain, you'll find that animated explainer videos will really enhance the effectiveness of your brand's messaging. 
This is particularly the case for businesses working in healthcare, finance, renewable energy and tech. While this list is by no means exhaustive, we've added examples for each industry below.
Side note: considering using animated video content for your brand? Download our Ultimate Checklist for Creating High-Quality Animated Video Content in 2022 today. 
What are animated explainer videos?
Before we delve deeper into how animated explainer videos help explain complex processes, let's take a step back.
Animated explainer videos are short, high-quality films that tend to focus on solving a problem or explaining a process in a compelling, efficient and engaging way. 
They're excellent at helping your target audience understand complex topics. They're also more cost-effective because they can be created in a studio. 
And if you're torn between what type of video content to create, have a read of Animated Video vs. Live Action: Which to choose for your Brand in 2022?
Industries that animated explainer videos work well for
1. Healthcare
Working in healthcare often means having to deal with sensitive or difficult subjects that may be hard for people to hear. It can also require a lot of patience when it comes to explaining things like bodily functions, diseases or treatments. Animated explainer videos can help explain these topics in a light-hearted, yet respectful way. Using animated characters in explainer videos is particularly effective at helping healthcare brands get their message across, especially to people who don't work in the industry.
Take a look at the animated explainer video below that we created for the team behind the AbC-19 Rapid Test kit. 
Interested in learning more about how short animated videos are taking the healthcare industry by storm? Have a read of Why Animation is taking over Healthcare Marketing.
2. Finance
Financial professionals are used to dealing with data-heavy reports that are often 30+ pages long and full of complex findings. And they know how tricky it can be to get the message across before the reader becomes bamboozled and loses focus. 
One of the key advantages of animated explainer videos is that they are able to deliver a complex message in a clear way, yet are engaging enough to hold the viewer's attention. Summarising key financial findings in a short video also allows financial businesses to distribute key facts quickly to stakeholders across the world while highlighting important snippets of information and simultaneously boosting their brand awareness. 
Take a look at the animated video we created to outline the value of investing with financial services broker Brooks Macdonald.
Here's some more information on how to use animation to communicate financial reports.
3. Renewable energy
The climate emergency has meant that businesses are looking for ways to adopt more sustainable solutions to future-proof themselves. As a result, the renewable energy industry is now one of the most influential industries in the world. But adopting alternative energy solutions is no easy feat. The subject matter is complicated and very few people have the time to fully understand it.
With animated explainer videos, you have the option of using different animation styles, such as kinetic typography, to show statistics and clarify complex subjects. Adding bright (and even humorous) animated content can make messages much more interesting and entertaining to businesses trying to wrap their heads around alternative energy solutions.
Take the below video we created for KBR as an example:
For more information on this topic, take a look at our suggestions for top video strategies in renewable energy marketing.
4. Tech
Consumers love tech goods and services, but not everyone is very tech-savvy or can easily understand what they need to do when it comes to installing the latest tech gadget. Thanks to its easy to understand nature, animated video content can help make your product or service more accessible to a wider market and help people comprehend your value proposition.
Have a watch of our explainer video for the team at Transact, who were looking for an easy way to explain their eCommerce service to prospective clients.
To learn more about how animated explainer content benefits tech companies, look at Why Tech Companies Should Create Animated Video. 
Creating high-quality, short animated videos for business
Whether in healthcare, finance, renewable energy, tech or any other industry, there's no better way to explain complex systems and processes than with animated explainer videos.
At Content Creatures, we've been producing highly targeted animated videos for years. But we offer so much more than professional video animation services. We work with you to bring your brand to life through a number of digital assets to support your long-term marketing and communication strategies. 
If you're thinking about utilising animated video for your brand, we've got a checklist of everything you need to consider including target audience, devices and budget, to name a few. And best of all, it's completely free for you to download!