Coronavirus Testing How-to Explainer
Content Creatures created the how-to animated explainer for Abingdon Health's coronavirus antibody test kit.
We were approached to make the instructional video by the healthcare marketing team behind the AbC-19 Rapid Test kit. Given the urgency surrounding coronavirus antibody testing and the need for precision to achieve an accurate response, we needed to turn around a clear, easy to follow how-to video in as short a time as possible.
After discussions with the healthcare marketing team at Abingdon Health, we suggested a 3D animated route for the film. A live-action shoot at that time presented problems as social distancing and intimate close-up shots would be hard to achieve. By modelling a fully-rigged set of hands in 3D, we were able to get the camera in amongst the action so that it felt like the viewer's POV.
The hands, once animated were rendered to give a 2D cell-shaded feel. In part, this was down to time, the urgency with which the how-to animated explainer was needed meant that creative decisions had to be made that limited hold-ups in the production process. Also, we felt that a flatter, 2D look to the hands contrasted well with a more realistic look to the AbC-19 kit; helping them stand out in each shot.
The instruction video was designed, animated and delivered in less that fortnight and stills from the film were used in the printed instruction sheet.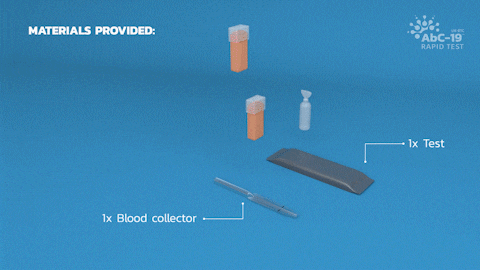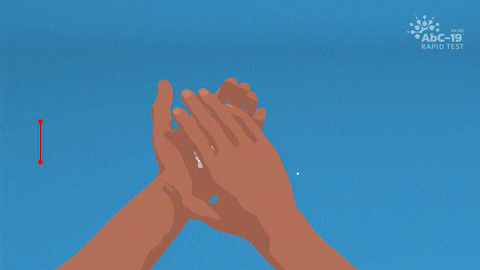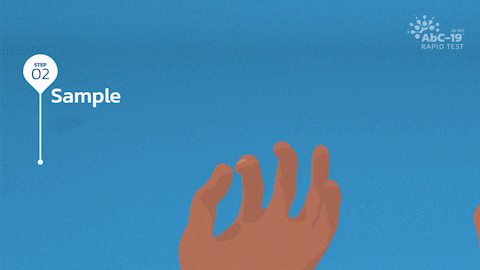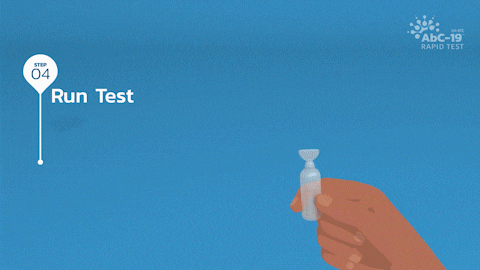 Thank you for the high quality video generated and the work that has gone into this to turn this around so quickly. We are really happy with the video and it will be watched far and wide!

Director of Global Marketing & Strategic Partnerships