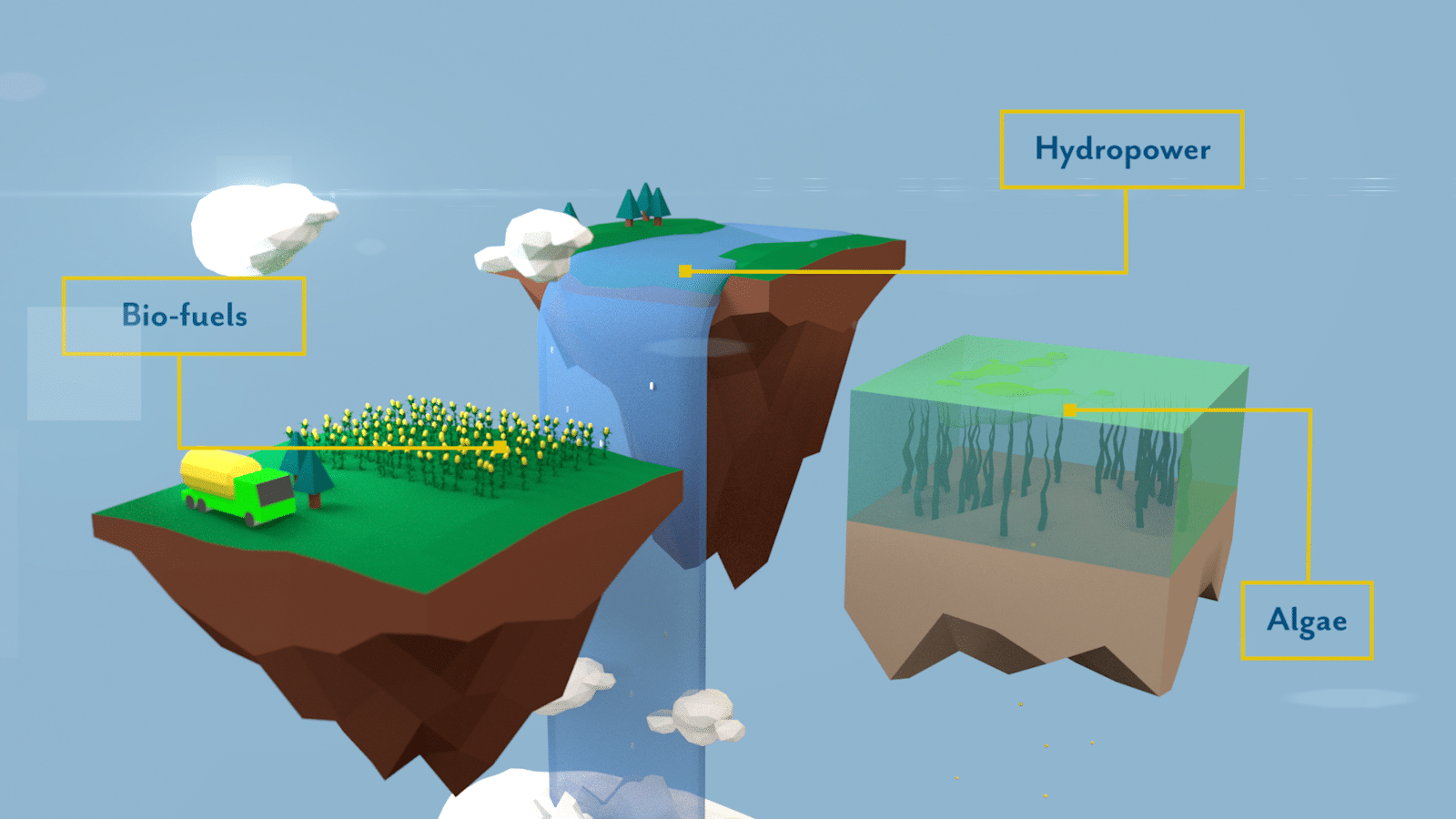 Content Creatures created this engaging animated explainer for KBR Project Solutions to share with the renewable energy industry.
After a successful pitch process, we were invited by KBR's Project Solutions team to create an animated video to share on social media and in meetings on the subject of energy transition.
Content Creatures were briefed to create an animation that would tell the story of energy from the beginning of the universe through to a carbon neutral world in the not-so-distant future.
It was important that the animated film had a distinctive style, that was clear and easy to follow, as the film would need to run without a voiceover. Another consideration was the sector, there are a number of videos on this topic online which feel generic; our client wanted an execution that would stand-out.
As part of the pitch, we suggested the 'Islands' creative approach, as it would allow the viewer to travel on a journey through the history of energy. It would also allow us to create short cut down animations for each type of energy, that the client could use to tease the launch of the final film.
In commissioning this film, the client took creative risk, choosing a style unlike anything they had produced before. Fortunately, they were fully invested at every step of the way, enabling Content Creatures to deliver a distinctive animation for the renewable energy industry that everyone was proud of.
Testimonial
Just to let you know the animation did better than I expected. The reaction internally has been amazing. Everyone really likes the messaging and I have had a number of positive comments from people I don't know.
David Cole
Director, KBR Project Solutions