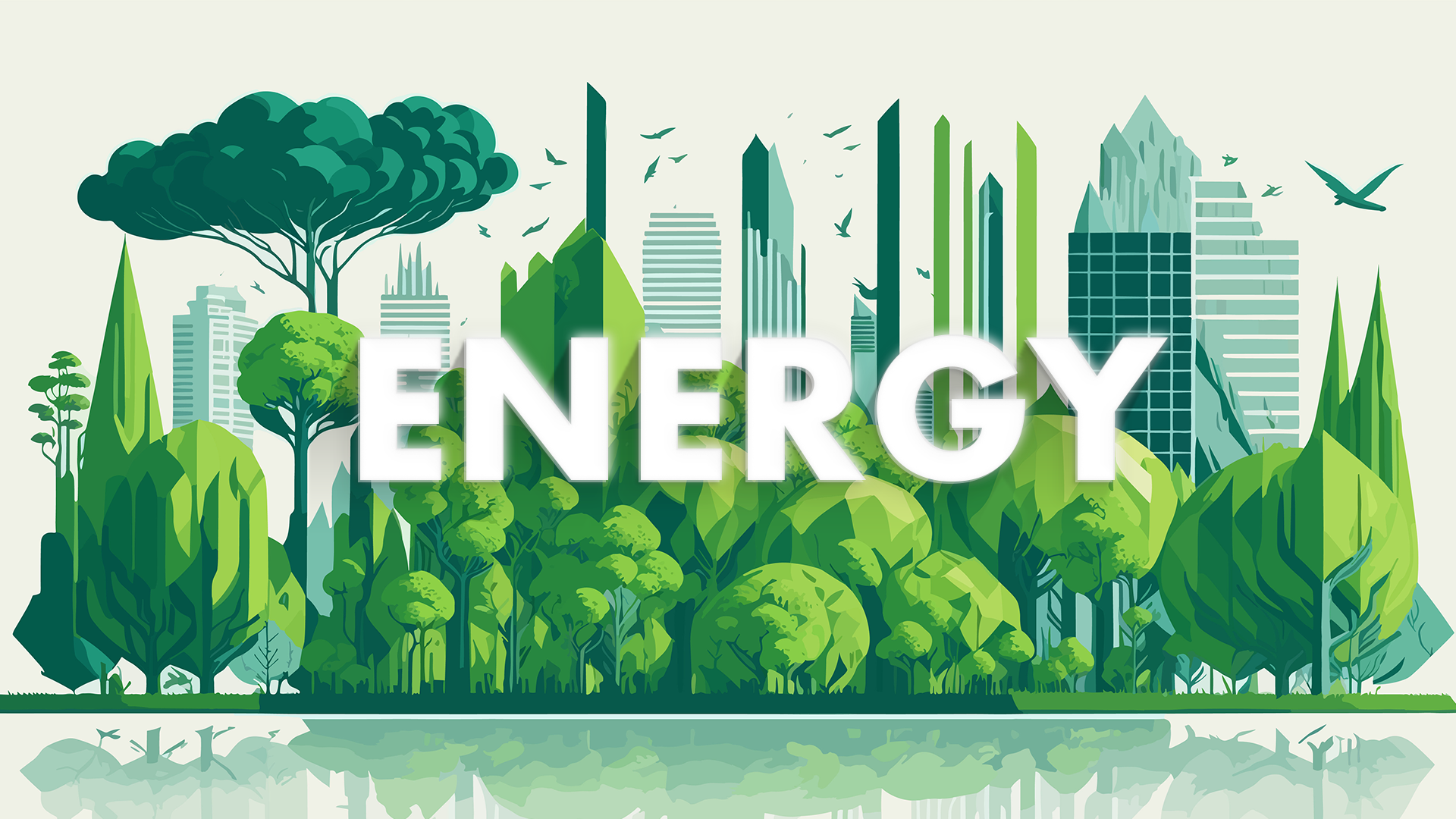 TOP VIDEO STRATEGY FOR RENEWABLE ENERGY MARKETING
The renewable energy industry is booming, and businesses around the world are recognising the need for alternative energy solutions. With the global renewable energy market projected to reach $1,977.6 billion by 2030, it's clear that this industry has a bright future ahead.
But with so many companies entering the market, how can renewable energy businesses differentiate themselves? One effective strategy is to focus on building a strong brand identity through creative and engaging content marketing.
Video content holds immense potential for renewable energy companies. Animated videos can help simplify complex concepts and make them more accessible to a wider audience. By using storytelling and relevant research, these videos can captivate viewers and make the industry more relatable.
Videos on renewable energy: why they work
With 85% of users wanting to see more videos from brands, video is quickly becoming an essential part of any renewable energy content marketing strategy. But with so much video content out there, you need to prioritise high-quality creativity and branding or your efforts will get lost in a sea of similar content.
More companies are investing in animation to help create a unique brand identity while delving deeper into the core messaging.
Animation is effective for most industries, but for the renewable energy industry, it is especially powerful because it:
Reaches people on new channels: Video marketing is widely supported by most platforms. Whether on your website, social media platforms or at in-person or virtual events, it's a valuable tool for you to improve your presence on new channels. With video content tailored to social media posts, you can create a short series of Instagram stories to explain how your product or service works. It's a great way to generate awareness amongst potential customers without taking up too much of their time. Utilising more video content also means you are more likely to rank higher in search engine results, which will drive further traffic to your website.
Explain complex subjects: The topic of renewable or alternative energy could fill countless books. The subject matter is complex and few people have the time to fully understand it. With animated video, you can use different animation styles, such as kinetic typography, to clearly demonstrate statistics and explain complex subjects simply.
The nature of animated video also means that the script is written to be as short and concise as possible.  This often includes putting it into a language that everyone can understand. This helps to avoid common myths or misconceptions about the subject, giving your audience a better sense of confidence in your business and what it stands for.
Plus, by investing in bright and even humorous animated content, you will make your message instantly more interesting and entertaining to those who are newer to the industry.
How to get started
So, how can renewable energy companies get started with video marketing? Here are a few tips:
Clearly define your target audience: Understand who your customers are and what they want to learn about renewable energy. This will help you create content that resonates with them.
Craft compelling stories: Use storytelling techniques to showcase the impact of renewable energy solutions. Share success stories, case studies, and anecdotes that demonstrate the benefits of clean energy.
Incorporate relevant research: Support your claims with data and research from reputable sources. This adds credibility to your content and establishes your company as an authority in the industry.
Utilise animation: Animated videos can simplify complex topics and engage viewers in a visually appealing way. Invest in high-quality animation that accurately represents your brand and resonates with your audience.
Optimise for social media: Share your videos on social media platforms to reach a wider audience. Use relevant hashtags and captions to increase visibility and encourage engagement.
Case study: KBR – Animated explainer video
Content Creatures created this engaging animated explainer for KBR Project Solutions to share with the renewable energy industry.
We were invited by KBR's Project Solutions team to produce a captivating animated video. The goal was to share their message about energy transition on social media and in meetings. We set out to create an animation that would take viewers on a journey from the beginning of the universe all the way to a carbon-neutral world in the near future.
In commissioning this film, the client took a creative risk by choosing a style, unlike anything they had produced before. Fortunately, they were fully invested at every step of the way, enabling us to deliver a distinctive animation for the renewable energy industry that everyone was proud of.
Case study: Climate Outreach – Promo Films for Charity
Content Creatures worked with Climate Outreach to develop an animation style for a series of promotional videos for a charity campaign.
The events of 2020 gave them an opportunity to explore new ways of communicating online. They turned to animated promotional videos as a way to appeal for donations and promote their work on a UN climate change paper, UNEP.
We worked closely with the Climate Outreach team to hone the scripts. For the UNEP film, it was important that the content was factual and not frivolously presented. Our copywriting team struck a balance between substance, style and duration.
As well as the charity campaign films, we also provided short looping animations for use on the UNEP microsite.
Working with Content Creatures
Whether you're looking for branded content, an animated explainer video, an animated film for an event, or general video production services, we'd love to connect with you. Simply book a time in our calendar that works best for you!
In our consultation, we will take time to understand more about your brand and what you want to achieve and help you formulate a brief based on your communication needs, among other things.