Character animation with feeling
Motion through emotion
At Content Creatures, we understand that emotional storytelling captivates corporate audiences and builds high levels of brand recall.
Our experienced team are passionate about putting emotion into motion by crafting characterful video campaigns that drive home your brand's message. We have established ourselves as a leading creative agency and have won multiple awards for our engaging character animation.
We love nothing more than a new brief, with new characters we can create and breathe life into. If you have a project in mind, we'd love to here from you.
Expert Character Animation: Breathing Life into Your Brand
Animated characters have the incredible ability to create an emotional bond with viewers, enhancing brand animation and driving engagement.
Our creative agency specialises in animation, motion design and branding, and over the last decade have developed a proven track record for award-winning character animation. We have earned praise for the work we've produced for Tate & Lyle, Brooks Macdonald, Happy Socks, Climate Outreach and many more.
Partnership is at the core of what we do. We support businesses and organisations, helping to transform their brand messaging through engaging character storytelling.
Character Design: The Art of Crafting Digital Assets
We are committed to building partnership relationships with our clients and take a personalised approach to character design. Our philosophy of design-led storytelling is born from our belief that every brand is unique and there is no one-creative-size-to-fit-all. Each digital asset we create is bespoke and aligns perfectly with your brand identity.
From the initial briefing and throughout the design phase, our skilled team works closely with clients to develop characters that resonate with their target audience, resulting in relatable animated content that is hard to forget.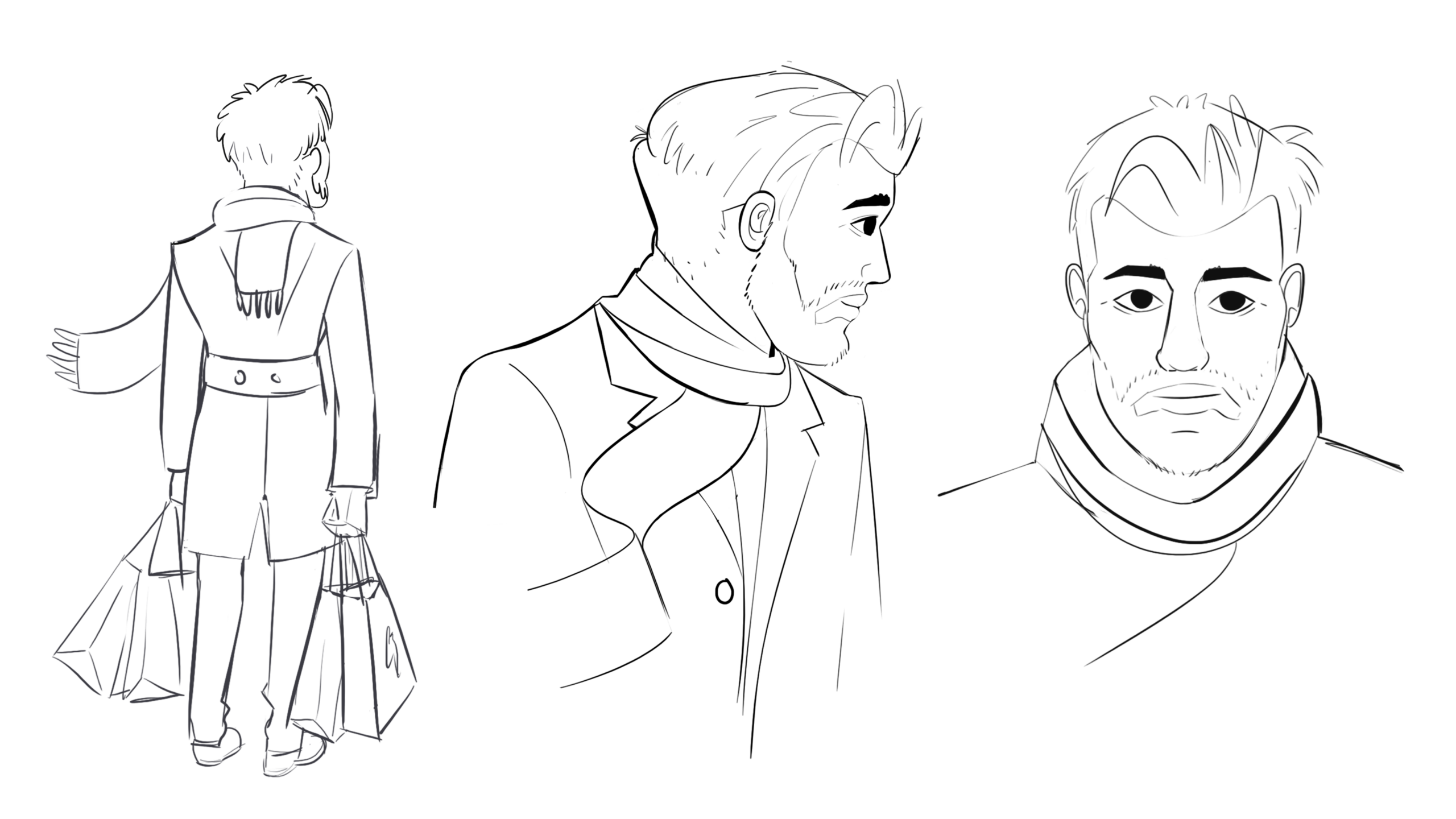 From Concept to Animation: Bringing Characters to Life
Having a well-reasoned creative content strategy is essential to our creative process. Our Creative Partners work collaboratively with clients to understand their vision and goals and feed what we learn into the character concepts that support their overall business objectives. Our meticulous attention to detail and strategic approach means that our animated explainers do more than hit the mark visually and emotionally, they work strategically too. We offer guidance throughout the process to help you get the best creative output and deliver an outstanding campaign.
If you think a character animation could bring your content marketing on leaps and bounds, but don't know where to start…
Try our Free Creative Brief Template
Character Animation and Storytelling: Creating Emotional Connections
Animated storytelling is a powerful tool that enables businesses to share their narrative in a captivating and creative manner. Humans are hardwired to engage and remember information more readily when told by way of a relatable story. Central to our award-winning character animations are characters audiences identify with.
Content Creatures' animated content does more than entertain but also educates and inspires, to solidify the bond between your brand and its viewers.