Creative content agency, remote working
There's no disputing that 2020 was a pivotal moment in history. Covid-19 and the lockdowns that followed transformed communities and businesses, including our own creative content agency.
This studio film was our response to the transition to remote working, and it won the agency a Silver prize at the Muse Creative Film Awards 2022.
What We Did
Animation
Copywriting
Creative strategy
Digital assets
Music composition
Storyboarding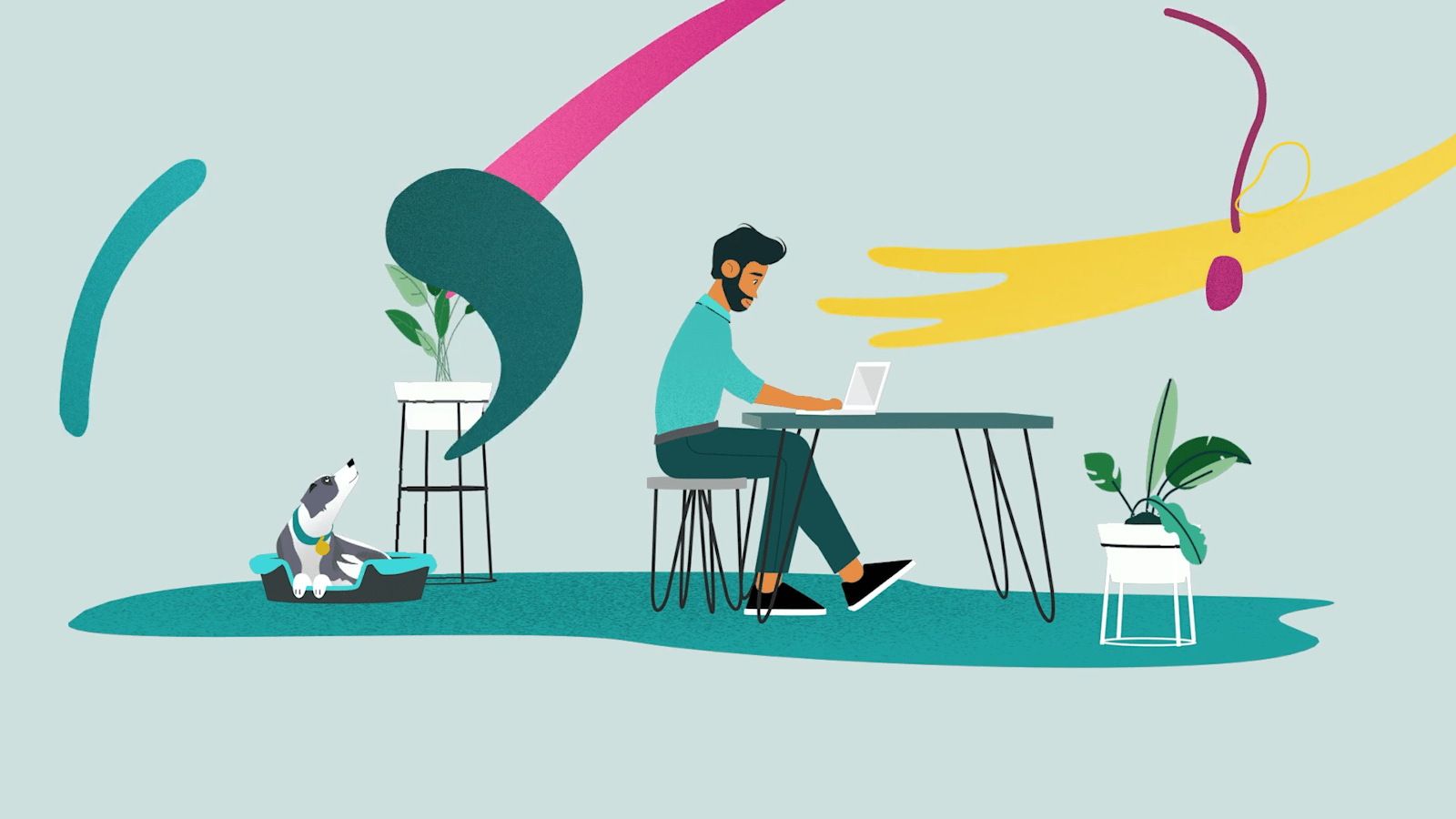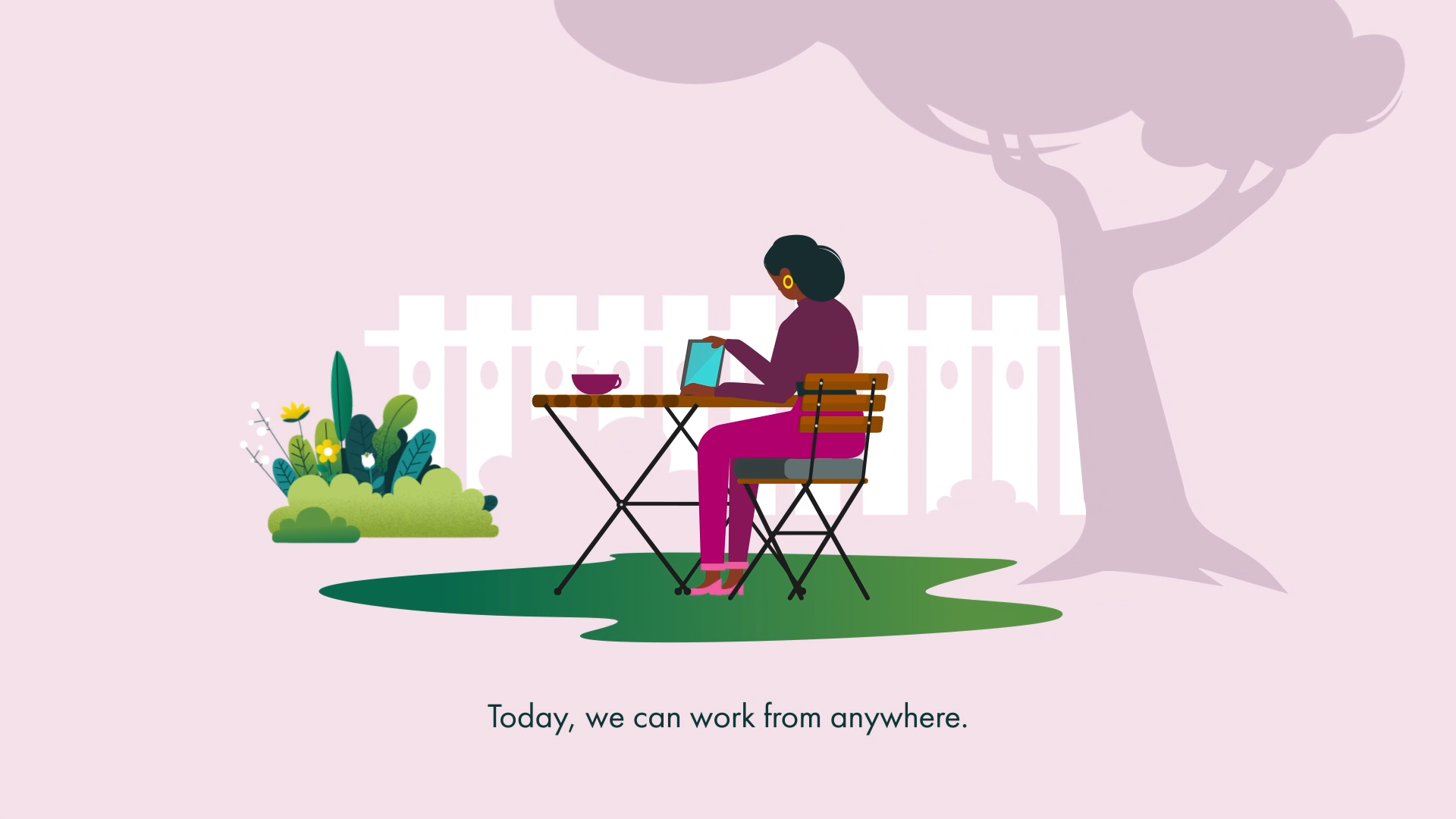 aligning culture
Like many, the events of March 2020 caused Content Creatures to transition suddenly from a studio-based creative agency to a remote-working business. To an extent, fortune smiled on us. By coincidence, we had been trialling MS Teams and a more relaxed work-from-home policy in January and February of 2020. Despite the suddenness of the lockdown, the move out of the office was relatively straightforward.
Over the following year we learnt a great deal about the business, and the culture we wanted to introduce. In March 2021 we offered our team the option of returning to the studio, going hybrid or fully remote, and everyone unilaterally agreed to stay remote.
establishing the message
We created this animated film to reflect the cultural and strategic reasons behind this decision—the benefits to us as employees and to our clients. Being remote has created more time in our lives, reduced tension and freed our minds to be more creative. It has allowed us to build a creative agency where the team can be based anywhere in the world and work with international clients with greater ease.
We have focused heavily on building an inclusive, responsible culture so that in being remote no one feels alone.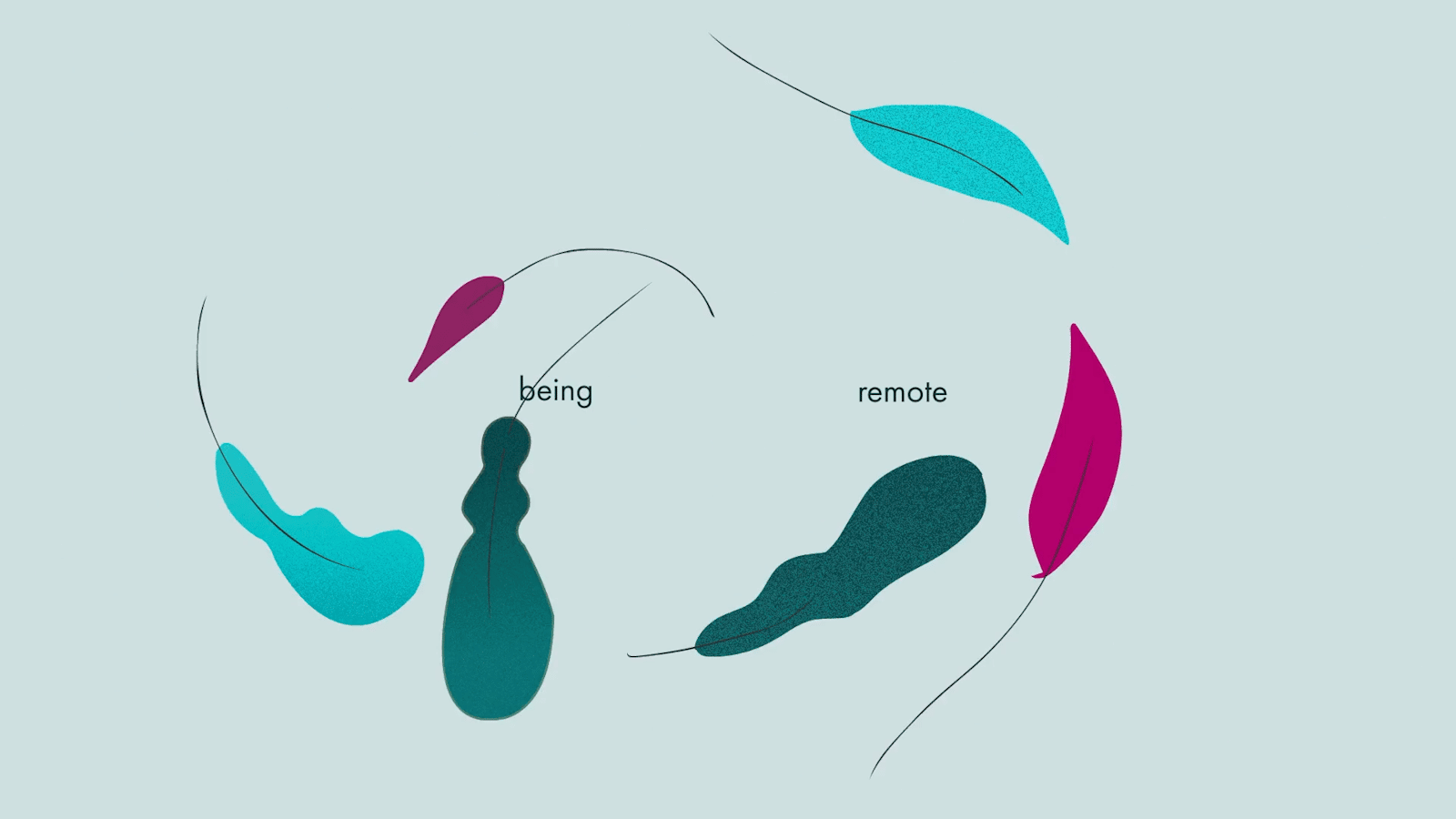 A new chapter
This film encapsulates all of this, as well as showcasing the breadth of our agency skills – bringing to life a business narrative through excellent storytelling and characterful animation using 3D, After Effects and cel techniques.