Helping Creativity Thrive
Working together
Our latest studio project centres around the theme of partnership and working together.
Our objective was to craft a compelling and immersive animated film that challenged our creative team. The key message of collaboration would act as the driving force, not only within the story itself but also behind the scenes.
What We Did
Animation
Brand development
Digital assets
Music composition
Storyboarding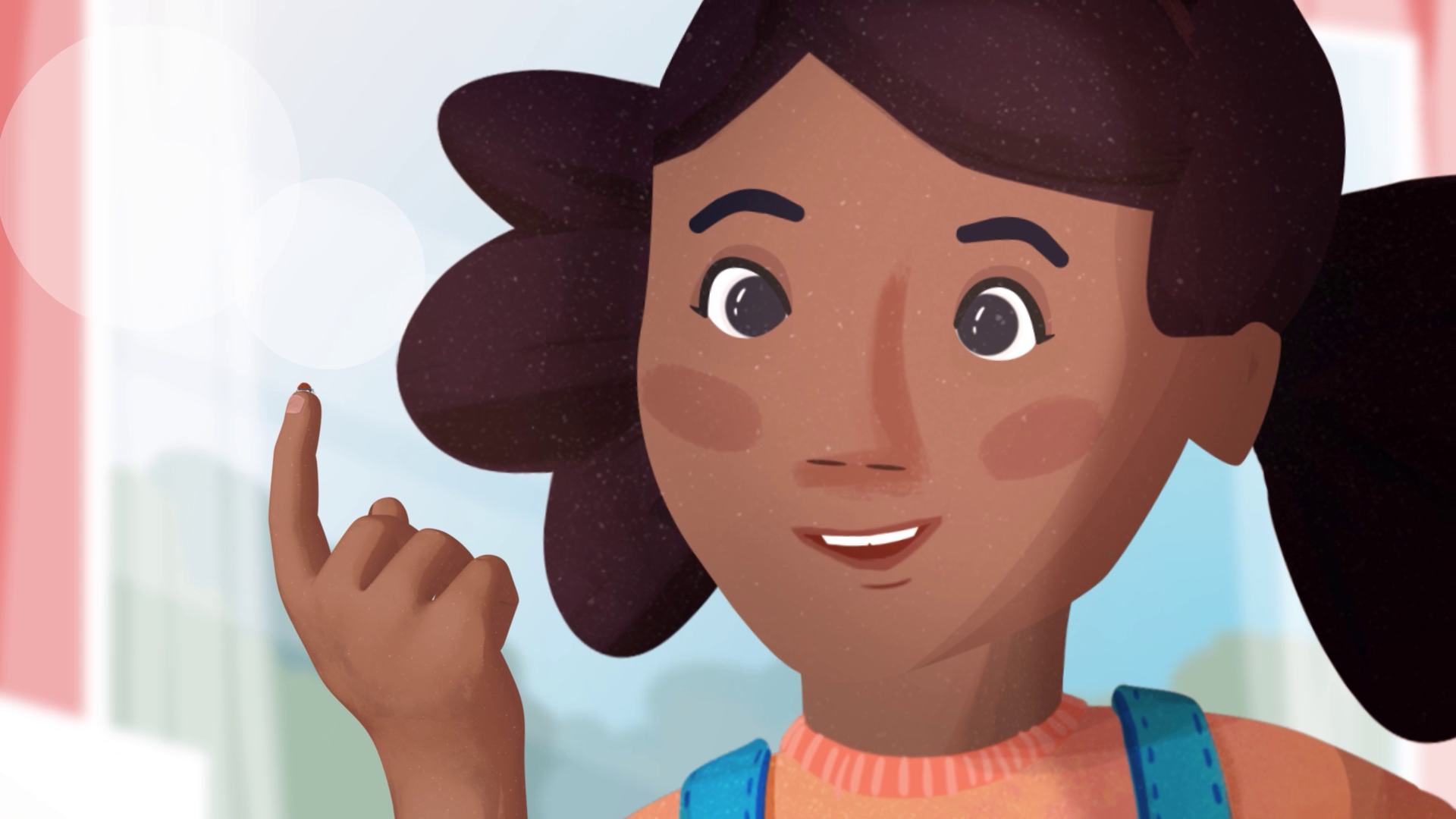 The Narrative
Our story begins with a courageous ladybird that has found itself in an unfamiliar, daunting environment. Luckily, our main character, an inquisitive and astute young girl, catches sight of the ladybird and immediately starts problem-solving.
She researches the intriguing world of ladybirds, experimenting with various options and routes, attentively observing and acquiring knowledge until she comes across the best way to help.
The story illustrates how we, at Content Creatures, approach a brief. The ladybird embodies the brief, starting its journey faced with an intimidating challenge and requires the inquisitive intellects of our creatives to search for insight and experiment with ideas. Only then can we release the brief, setting a creative solution free upon the world.
The Power of Visual Storytelling
Whenever we create a piece of content, we always consider the power animation has to convey a compelling narrative.
The art of visual storytelling offers storytellers an unparalleled level of creative freedom, enabling them to construct extraordinary and imaginative worlds that often go beyond the confines of what's achievable through live action alone. Through the medium of animation, storytelling becomes a limitless canvas upon which the most extraordinary tales can be woven, captivating audiences and transporting them to realms of wonder and imagination that would be otherwise impossible to bring to life.
Sound design
We felt it was essential to commission an original piece of music for this project and worked with regular collaborator Rich Lewis from Meduktions to remix and enhance a melody created by Brit School alumni Milo Claes.
An original score not only allows for creative input and direction but also grants us exclusive usage rights. Thanks to our excellent relationships with talented composers, this option consistently delivers outstanding results for our clients as well.
Styles and Techniques
We used a combination of styles, techniques and software to design a unique look and feel for the video, these included:
Textures painted in Photoshop
3D environments and rig in Cinema 4D
Digital Cel / frame-by-frame in After Effects
2D puppet of the characters in After Effects