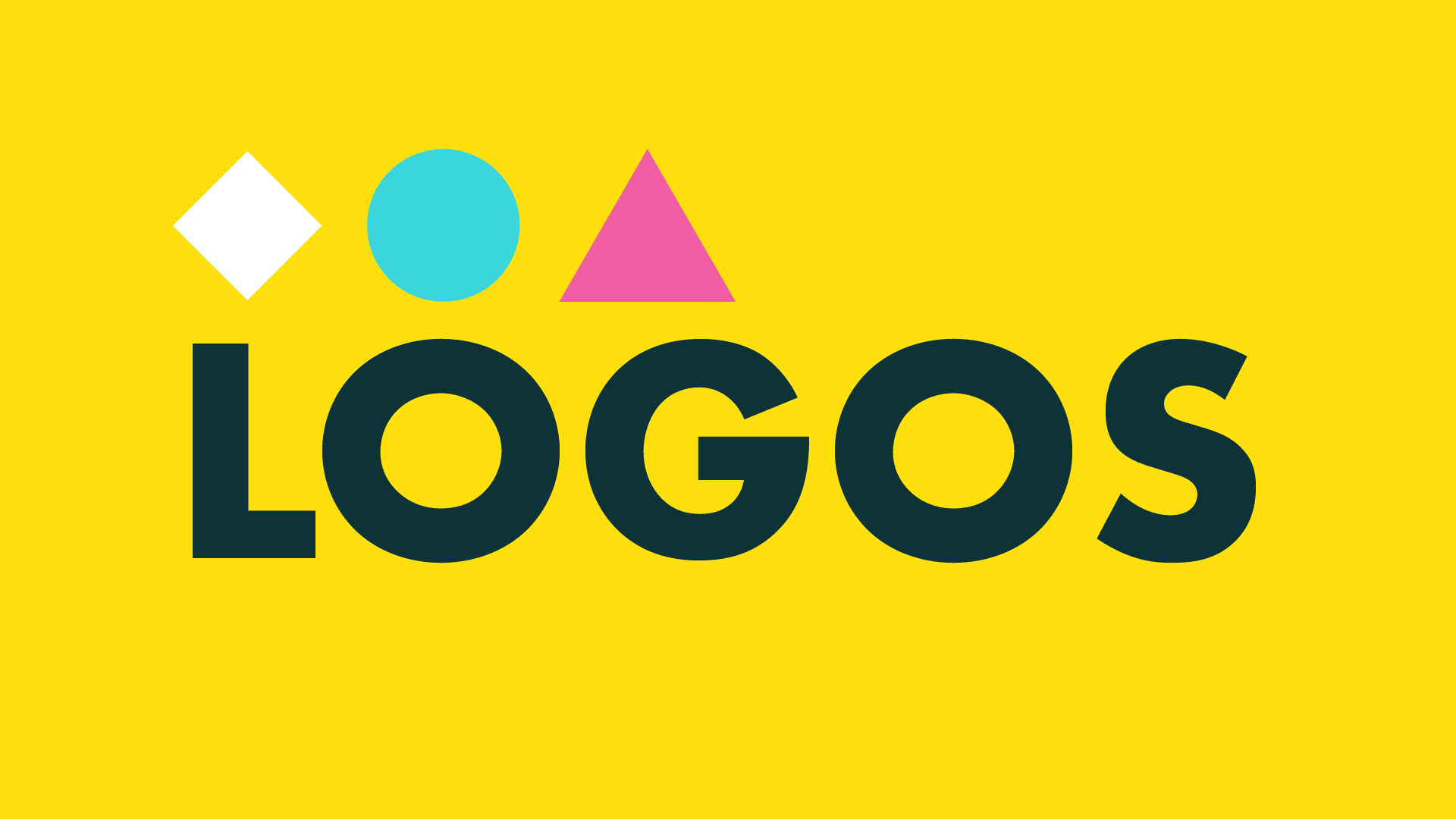 Animated logos: The changing face of B2B branding
Logo animation is beginning to revolutionise the way B2B marketers are creating content and campaigns. By bringing animation to their brand, companies can engage with their audience in a more dynamic and sophisticated manner.
Logo animation helps businesses stand out from the competition by creating an instantly recognisable identity that is unique and captivating.
The role of a motion brand identity with an animated logo has never been more important when you consider that as 54% of buyers want to see more video content from the brands and businesses they support, cutting through becomes ever harder
How Does a Motion Brand Identity Work for B2B Companies?
What is a motion brand identity?
Motion branding is the use of motion graphics to create a graphic property, an animated logo and moving image assets to represent a brand's identity.
It is an effective way to communicate the brand's core values, build recognition and recall over time, and create a consistent experience across different mediums and platforms.
A well-designed visual identity can be used to create animated logos, animated infographics, explainer videos for brand storytelling, sound design elements, and other visuals that bring the brand to life.
Key elements of motion brand identity to consider:
An eye-catching logo animation
An animated logo design should be unique and represent the brand's ethos. The animated version of a logo should be easily recognisable.
A consistent colour palette and visual style
Colours and graphic properties have always been essential in graphic design. In motion branding the possibility to transition from colour to colour and one shape to another in a prescribed way can help build brand recognition and recall over time.
Dynamic motion graphic elements
The graphic property, which is often found in the logo animation, can be used in name-straps, animated infographics and kinetic typography to reinforce the brand's core values.
A bespoke sound design and aural identity
Working with a skilled composer or sound designer can turn animation into sound waves and create sonic branding that resonates with the target audience
A versatile motion brand toolkit
Wherever a brand's touchpoints can be found, the animated logos and motion graphic design package can be used to produce relevant content to suit different mediums and platforms, such as TV commercials, social media ads, and website banners.
Every content professional working in branding today knows that 80-90% of marketing is digital – brands engage with their business consumers on screens, whether via websites, email, a digital screen or, more often than not, on B2B social channels like LinkedIn.
To be successful in the all-consuming digital content age, B2B companies need to create a memorable piece of content time and again and this is where a logo animation and consistent motion branding helps. It does this by capturing the attention of potential customers, building brand awareness, and ultimately driving sales.
Animating a logo and creating an explainer video
A prime example of using an animated brand logo to tell an engaging brand story is this film we made for SmartBnB:
What is an animated logo?
Logo animation can be used to help a business create content for its website, social media, email campaigns, videos, broadcast advertising, and more. It provides a way for marketers to grab a viewer's attention, quickly explain complex products or services, and effectively showcase their brand's personality.
A video-first approach to brand identity
An animated logo can be a cost-effective way to kick-start a content plan. A good animation agency will have graphic designers that can conceive an animated logo and then create a full brand identity, including a static logo, website animations, animated iconography styles and static digital marketing assets.
Below is a reel of some of the many animated logos Content Creatures has produced.
Why is it a good idea to have an animated logo?
Eye-catching logo animation cuts through
The best animated logos possess a unique design which will capture attention on your brand's messaging channels, like LinkedIn. A distinctive motion brand identity can enhance appeal and generate a lasting impression. On mobile, in particular, an animated logo that is exciting and eye-catching can help you stand out with B2B customers.
Logo design: You've got to move it
We often compare a motion brand identity to body language; static logo designs tell people who you are, but a logo animation contains attitude that represents your company's perspective.
Bringing a brand to life
Animated logos add movement and life to your brand.
They grab a viewer's attention because of something called the 'motion superiority effect', a phenomenon where people are more likely to engage with and remember moving images or objects than static ones.
Give your brand an evolutionary advantage with an animated logo
The 'motion superiority effect' is an evolutionary advantage developed by our prehistoric ancestors that kept them aware of predators. This behaviour still exists today, and this is why an animated logo evokes more engagement than a static one.
This is backed up by multiple studies, including one which found that participants who viewed video content retained 95% of the information presented, compared to 65% retention for those exposed to static images.
The impact of animated visuals is due to several factors, including the dynamic nature of video content, which engages multiple senses and allows for more emotional and immersive storytelling. That is why one of the main benefits of having an animated logo is to make your brand memorable and recognisable.
To learn more about how understanding neuroscience and human evolution improves the effectiveness of animated brand storytelling, check out this blog we wrote.
Today's digital marketing landscape is a video-first environment, which makes it easier than ever to connect with your audience in a meaningful way through motion design, storytelling, and high-quality logo animation.
Exploring the Benefits of Motion Branding in Business Marketing Strategies
In today's highly competitive business landscape, a solid content marketing strategy that effectively stands out from the crowd is essential. A recent article in Marketing Week called "The Flippening" focused on showcasing the importance of brand marketing for B2B companies that want to build long-term commercial success.
We cover off some of the information from this article in this webinar called the 3C Approach to Effective Video Marketing.
We believe that key to brand awareness over a sustained period is a motion brand identity with a logo animation that represents a company's positioning.
How much does it cost to create animated logos?
Like many questions about creative budgets, the answer is "how long is a piece of string?"
The short answer is that logo animation and motion graphic design are cost-effective because they deliver a wide range of assets. The long answer is that every production studio needs to ask questions before it can come up with a budget. Such as:
Is there an existing brand logo?
Is the brief to animate the company's current static logos?
Or, do we need to design a new logotype, a symbol and a wordmark?
Does the new animated logo need to take inspiration from elsewhere?
A brand's mascot,
An existing character,
A corporate symbol,
Existing logos from a parent company
What kind of brand story will the animated logo design tell?
A quiet brand might want a minimalist design and simple animation approach.
A prestige brand might suit lots of negative space and smooth animation.
A dynamic fitness brand might have a powerful message that needs a bold font and impactful 3D animation.
Animation agencies don't expect clients to know what the final logo animation will look like, but by filling in a creative brief they can understand the direction and accurately quote.
As animation industry experts, we can work out whether the logo animation will be 2D or 3D, involving lots of linear straight-line animation or lots of intricate circular forms. Sounds simple, but this is where the fun starts.
Why does a video-first approach start with a graphic property and logo animation?
Motion is no longer just for video ads, as imagery created in motion can easily be translated into static or interactive forms, making it more cost-efficient.
Animated logo design: sweating the asset
When our design team work on a new or refreshed brand identity, they do the initial logo design exploration in motion and often find interesting still frames in these early stages to influence static graphic design work later.
As well as informing the brand's logo development, full moving image and static brand identities are created, helping to ensure creativity and consistency across films, different formats and other brand materials.
Different Ways to Integrate Motion Branding into Your B2B Content Strategy
In today's digital age, branding is no longer confined to logos or taglines. Using motion graphic animation to convey complex ideas or data is a powerful tool to differentiate your brand wherever it appears.
Can logos, animations and motion branding extend your message?
Yes. The best animated logos and motion brand identities are flexible and cost-effective because a range of content can be created from an initial concept and design phase for a wide range of platforms and spaces.
Lifts, lobbies and logo animation
If you have a video screen in the lobby or lifts of your company HQ, you can take these motion graphic design elements and create an exciting entrance animation or timeline video. After animating the logo animation and motion brand package, we created these short animations for lifts at The Shard.
Building a creative campaign with multiple assets
We recently worked with Holcim on a campaign to promote their renewable Circular Construction story.
We developed a motion brand identity for the campaign, which was then expanded across edited films, an animated explainer video, social media content, an interactive animated infographic for events, a website portal and mobile devices, and finally still images from the motion brand designs informed a series of static design for their annual Climate Report.
You can read about the case study here and see the video below.
How to Develop a Creative Motion Branding Campaign
Developing a creative motion branding campaign can be a challenging task, especially for B2B marketers who are often pushed to deliver immediate results and short-term sales campaigns. The goal is to create a memorable visual experience that captures attention and effectively communicates your brand's message.
To do this successfully means working with a creative agency with whom you have chemistry and who shares your vision. Here's a checklist to help you get started:
1. Define Your Objectives
Before you begin working with a creative agency, it is important to define your objectives. What are you hoping to achieve with your motion brand identity? Do you want to increase brand awareness? Drive sales? Build customer loyalty? Once you have a clear understanding of your goals, you can start to look for an agency that specialises in achieving those specific objectives.
To help you think about these questions, we have a creative brief template that you can download here.
Free Creative Brief Template
2. Do Your Research
Once you have defined your objectives, it is time to start doing your research. Not all creative agencies are created equal, so it is important to find one that has a proven track record achieving results for clients like you.
There are many motion graphic design or animation studios that are good at animating logos, but many lack the inspiration to think up ideas, respond to feedback and fail to offer high levels of creativity and quality?
Ask for referrals from friends or business associates who have worked with a creative agency in the past.
3. Make a Budget
Be upfront about your budget constraints from the start so that the agency can tailor their proposal to fit within your budget.
Keep in mind that the cost of an agency's services will vary depending on factors such as the scope of work and the size of the team required to complete the project.
Ask yourself, what is the balance of strategy to production? How much of the logo's design needs to be originated?
4. Review Their Proposal Carefully
Once you have selected a creative agency, be sure to review their proposal carefully before signing any contracts. Make sure that you understand all of the deliverables that they are promising to provide, as well as the timeline for completion.
If you have sub-brands and want an animated logo for each, don't assume the agency will include these for free at a later date (but, they may as part of the initial brief).
Remember, most agencies want to work with you and will be happy to revise their standard terms if something isn't right for you.
5. Give Them Feedback Throughout the Process
As the project progresses, be sure to give feedback to the creative team at regular intervals.
A good agency will provide a schedule upfront, identifying key milestones to help you manage internal stakeholders and prevent C-suite curve-balls throwing projects off-course and over budget. Sticking to this schedule will help ensure they are on track in meeting your objectives and produce results you are happy with.
Try to be as specific as possible with your feedback so that they can make any necessary adjustments to the graphic property and logo animation along the way.
Tools like Microsoft 365 online, Google Docs, Wipster and Vimeo Review make collaborating on feedback easy.
Tips & Strategies to Ensure Your Motion Branding is Effective
Make sure your animated logo stands out
One of the key reasons a strong motion brand identity is so crucial is that it helps businesses stand out from the competition. With so much content being produced and shared online every day, it's easy for brands to get drowned out by the noise.
A unique identity can set a company apart from its competitors and make it easier for its target audience to recognise and remember them.
If most existing financial service branding has blue animated logos, would an orange or pink one help yours stand out in the sector?
A tone of voice can be silent and say much
There are no simple design decisions and choosing the right styles for your company requires careful planning and consideration. One key factor to consider is the overall tone of voice that you want to convey through your content. This will help guide decisions around logos, colour palettes, typographic style, and other motion graphics elements.
By creating a consistent visual identity that aligns with its tone of voice, a business can establish a cohesive motion brand identity that resonates with its target audience.
Companies need to ensure that their animated logos and motion branding integrate with the business strategy. This means establishing clear goals around how motion branding will help drive awareness, engagement, and conversion, and understanding how this contributes to an overall content strategy.
Once a strong motion brand is created, it's important to continually monitor and track brand metrics. By continually refining (but not reinventing) the motion brand identity over time, businesses can ensure they remain relevant, consistent and effective over the long term.
Take your brand story to the next level with our animated logos.
Animated logos and motion branding can do wonders for cutting through the noise and delivering an effective message to B2B audiences. Whether you are seeking to raise brand awareness or increase long-term sales, investing in a motion branding and animation campaign is a cost-efficient way to reach your target market.
The team at Content Creatures has experience in this field and can provide award-winning solutions, whether that's a motion branding project, a single animated video or a suite of product films to tell a deeper company message.
If you're looking to stand out from the crowd then book a meeting with them today to discover how they can help bring your ideas to life. We look forward to hearing from you soon!