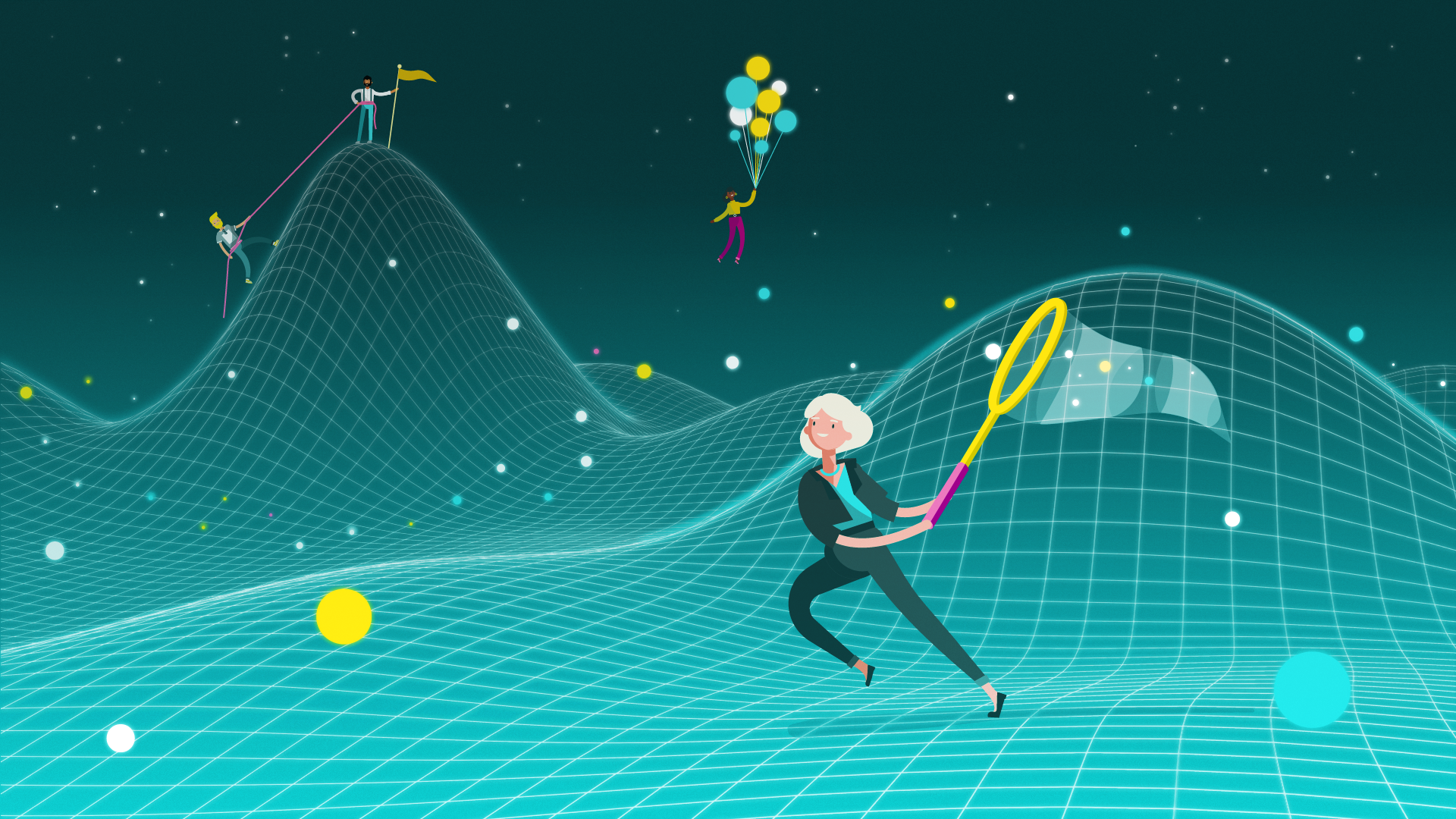 As we start 2022 on the hopeful note of (fingers crossed) nearing the end of the pandemic, here at Content Creatures HQ we've been busy evaluating the role of communication in 2022, and how brands can stay on top of key trends this year.

2022 will see brands place an emphasis on more empathetic communication internally, and more hyper-targeted, local communication externally. What's more, digital consumer behaviour is changing at the speed of light, and companies that want to stay relevant need to adapt how they use digital communication channels. 
Here's what we believe 2022 will have in store for us, and how you can use animated video content to incorporate key trends into your marketing strategy. 
Trend One: Be More Empathetic
The pandemic has caused a shift in priorities for many people. Instead of simply looking for higher wages or responsibility at work, people are looking for a company that aligns with their values.

They're also seeking more work-life balances as many are re-evaluating what they really want out of work. Health and wellbeing, particularly mental health, are a priority. These 'pandemic epiphanies' have led to what's now known as the great resignation: since October 2021, 3% of the workforce across the UK has resigned and there's no end in sight. 
For those that want to hold on to their workforce, prioritising employee wellbeing has become more important than ever. While not everyone can afford to build state-of-the-art wellness centres to help their staff relax, being supportive, asking questions and showing you care goes a long way, especially for those working from home.

It comes as no surprise then that one of the key internal communication trends for this year is to be more empathetic. Checking in with people from time to time, engaging in active listening without being judgmental and showing compassion are just a few ways of doing this.

Animated video is a great way to teach people how to talk about sensitive or difficult topics. Its ability to explain things with humanity and warmth will encourage more empathetic employee communication.

One thing to note: we're not implying you need to go and train senior management on how to be more empathetic – they already know-how. As Schwa explain, your people don't need empathy training, they need to be encouraged to be more naturally empathetic at work.

Take a look at the below video we created for Brooks Macdonald, a good example of how animated content can help outline how a company handles more vulnerable clients. 
Trend Two: Go Local
If the last two years have shown us anything, it's that we're completely capable of working remotely. As a result, we've spent lots more time at home and, naturally, become more connected with our local surroundings. 
Side note: at Content Creatures, we've actually decided to go fully remote – here's why.
Our human longing to be part of a community is nothing new. Back in our hunter-gatherer days, being expelled from a tribe meant near-certain death. And to prevent this from happening, the brain developed a yearning to be part of a group. That's why feeling connected to others, and having a sense of belonging, makes us feel so happy and at ease. 
Long story short, brands that are currently focusing their comms on this connection to a local community, or a specific location, are seeing success. Why? Because in times of uncertainty and change (and let's be honest, we've had plenty of both), what we really want is consistency and familiarity.

That's why shifting the focus to more local communication is another key trend in 2022. And companies like Skoda are leading the way (take a look at their 'Made for Ireland' campaign.)

One of the many benefits of animated video content is that it can take you anywhere with the stroke of a pen. You don't need expensive location shoots to represent local surroundings. Here's an example we created for Climate Outreach to help them highlight the need to come together as a community to take climate action. 
Trend Three: Adapt to Changes in Digital Behaviour 
Having spent most of our pandemic lives online means we've started to change how we search, communicate, and buy things online too. As a result, big players like Google and Facebook are changing their algorithms to keep up.

It's these changes that shift the way in which companies communicate in the first place. So our third and final corporate communication trend in 2022 is staying on top of these changes in communication channels.

Here are three key changes to include in your communication strategy this year:
Brand interaction is happening across more channels than ever before



An omnichannel approach was important last year, and it'll be even more important this year as consumer behaviour becomes more hybrid than ever before. According to

recent research

, today's 'Hybrid Consumers' interact with brands across a mix of some 20 channels on average, and they expect their experience to be consistent across all.





Companies that have a consistent brand image and tone of voice across their communications make it easier for people to recognise their brand, which in turn helps facilitate communication. 





One way you can achieve this is by developing a professional

motion brand identity

from your existing brand identity. It will take into account the different channels it will be displayed on while keeping your brand identity at the forefront of the design. 
Video content is changing buying behaviour



The consumption of video content has been on the rise over the years and is expected to reach new levels in 2022, with an average person now predicted to spend

100 minutes per day

watching online videos.





This is already changing how people make online purchases: according to a recent

Google survey

, more than half of shoppers say online video has helped them decide which specific brand or product to buy. What's more, over 90% of global shoppers say they discover new brands or products on YouTube and more than 40% have gone on to purchase those products. But it's not just the online shopping experience that's changing:

55% of consumers

say they watch videos while shopping in-store.





Brands that are using

video as part of their purchase funnel

are seeing a 25% lift in brand awareness, a 49% lift in ad recall, a near 10x increase in search volume and a 52% incremental uplift in conversions.





Recognising the opportunities from this shift in behaviour, big online players are now making it easier for people to purchase products via video. Take

social media

platform TikTok, for example. Thanks to the platform's latest

partnership with Shopify

, brands can now directly sell products and services via a mini-storefront on their TikTok profile.





Animated video content plays a big part in

boosting social media engagement

by allowing companies to remain true to their brand image and deliver a key message, all while creating something unique (and maybe even with a pinch of humour).
We're seeing more rich search results



Every brand wants to show up when their target audience searches for the products or services they offer, but cracking the Google algorithm is no easy feat. 
Brands that create a lot of video content may have more of an advantage in 2022, however. The Google algorithm is constantly being updated as consumer search behaviour continues to evolve. And given that by 2022 videos are predicted to constitute 82% of all online traffic, it's no surprise that the search engine giant is placing more emphasis on video. 
This year, optimising for rich results will be more important than ever. Rich results represent different ways for companies to show up on Google Search that go beyond the standard blue link, such as via a video result. Such video search results have a 41% higher click-through rate than plain text results and are 50 times more likely to show up highly on Google than plain text results.

Creating animated explainer videos that are tailored to a search term relevant to your business will allow your company to show up at the very top of the results page, while simultaneously making a positive and unique first impression. 
Incorporating 2022 Communication Trends In Your Video Marketing
Like what you've read above? We've got a free checklist on creating high-quality animated videos in 2022. It covers everything you need to know about investing in animated video and the top things to consider before getting started. 
And if you're curious to know a little more about us, we're a team of creative storytellers producing bespoke animated videos for big companies. We love being able to help you bring brands to life – just take a look at some of the videos we've created over the years. 
Feel free to say hello if you want to have a chat – our contact details are in the footer or you can book a meeting with us below.