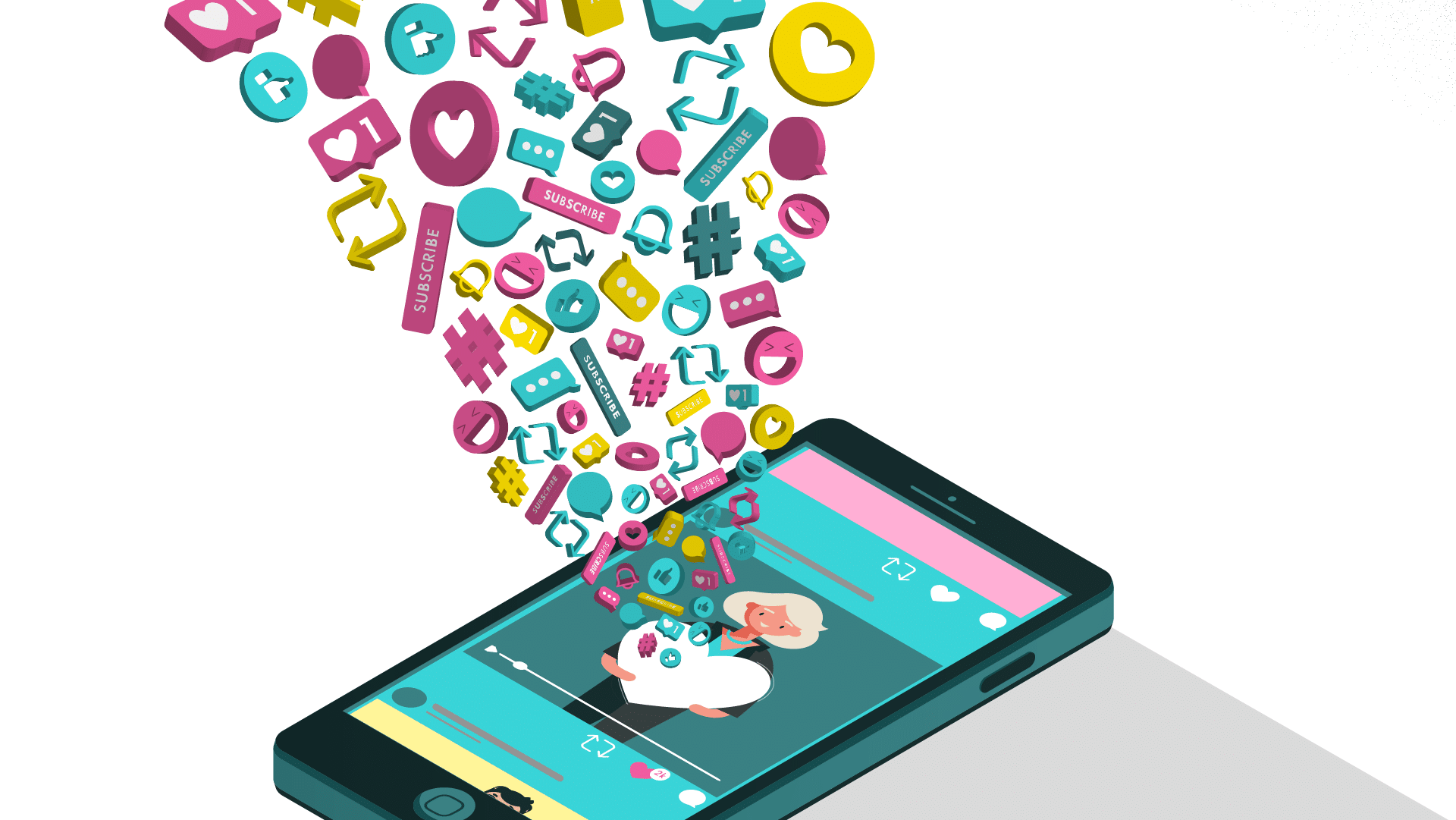 An effective social media video marketing strategy is made up of many moving parts. From deciding on an appropriate content strategy to dedicating the right budget and creating the videos, each step needs to be carefully considered.
Animated video can play a key role in both your organic and paid social media marketing strategies. Below, we delve into why this is the case and the best kinds of video for each.
Organic Social Media
Over the years, it has become more and more difficult to gain traction through social media marketing. If you are not backed by some sort of paid strategy, your organic posts are not always going to be seen, even by the people who follow you.
Out of the major social media platforms, Facebook is the most limited, with an organic reach average of only 2.2% per post. To put this into perspective, if you have a following of 100,000 people on Facebook, only 2,200 people will see an organic (or non-paid) post while scrolling through their feeds.
LinkedIn is slightly better, with an average organic reach of 5.3% (as high as 10% for some brands). Instagram is one of the best platforms with an average of 9.4%, with the possibility of getting up to 25%.
As you can see, a large number of followers doesn't mean you are going to get the same level of engagement. This means that you need to create an organic presence that keeps people actively coming back.
Video content on social media has seen a continuous rise in popularity over the last decade. It is undoubtedly the best kind of content to capture and keep the attention of your audience.
However, creating an organic video marketing presence that provides a good ROI is the tricky part.
Using animated video in your organic social strategy
Put simply, videos need to be entertaining to make a significant impact on social channels, especially since this entertainment factor is expected.
As a brand, you want to create a professional image while indulging your audience, so investing in animated content is usually the best of both worlds. It allows you to remain true to your brand image and deliver a key message, all while creating something unique (and maybe even with a pinch of humour).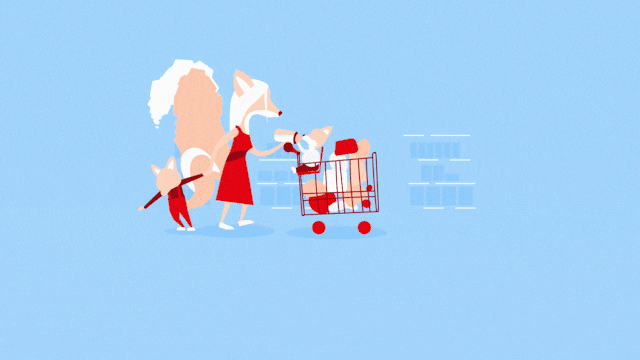 Some of the top animated videos that work well for organic social media channels are:
1. Annual summaries – Consider creating animated content that summarises your company's performance from the past year, including some of your biggest successes.
2. Company history – If your brand has an interesting history, an animated video could be a great way to showcase it. Talk about how your brand started and work up to the present day to show everything your brand has done to become who it is today.
3. Mission-driven content – If your brand supports charitable organisations, organic social posts are the perfect place to talk about this and can do well to boost brand awareness.
4. Recruitment videos – if your brand is growing quickly, you could invest in some animated content that promotes your recruitment efforts. This type of content is highly shareable, as your followers will think of tagging people or sharing the post to those who they think might be well suited.
Paid Social Media
Investing time in a social media marketing strategy almost always goes hand in hand with a paid social presence and isn't about to slow down anytime soon.
According to Sprout Social, B2B social media advertising alone was used by 83% of marketers and ranked second in success behind search engine marketing.
It also makes up a large portion of a brand's digital marketing budget. How much you spend can greatly depend on your company size and goals, but the average organization can spend between $200 and $350 per day on social media marketing.
Using animated video in your paid social strategy
Video content for paid advertising is standard for many brands. Especially since they are competing in a crowded online space.
Similar to your organic social media strategy, you want to be professional, yet eye-catching, which is where the animation comes in.
However, it's crucial that these videos make sense for a paid strategy and provide you with the results you are hoping for. Therefore, we recommend incorporating the following animated films:
1. Explainer videos: these types of animated videos can be the best kind of content to introduce products or services in a compelling way. They are highly versatile as well and can be repurposed on landing pages or emails following your social campaign.
2. Sales pitch videos: an animated video to support sales efforts is a great way to contribute to marketing and sales alignment. These videos are especially effective for people who have shown interest in your product or service and who you want to retarget (or remarket to) on social media.
3. Promotional videos for events: if your brand hosts regular webinars or events, animated videos could support these campaigns. Since animated videos can be updated more easily than live-action films, you can repurpose them for future events.
Want to Keep Learning?
If you are interested in starting or expanding your video marketing strategy, you can download our ultimate guide to video marketing or take a look at some of our recent projects for inspiration.