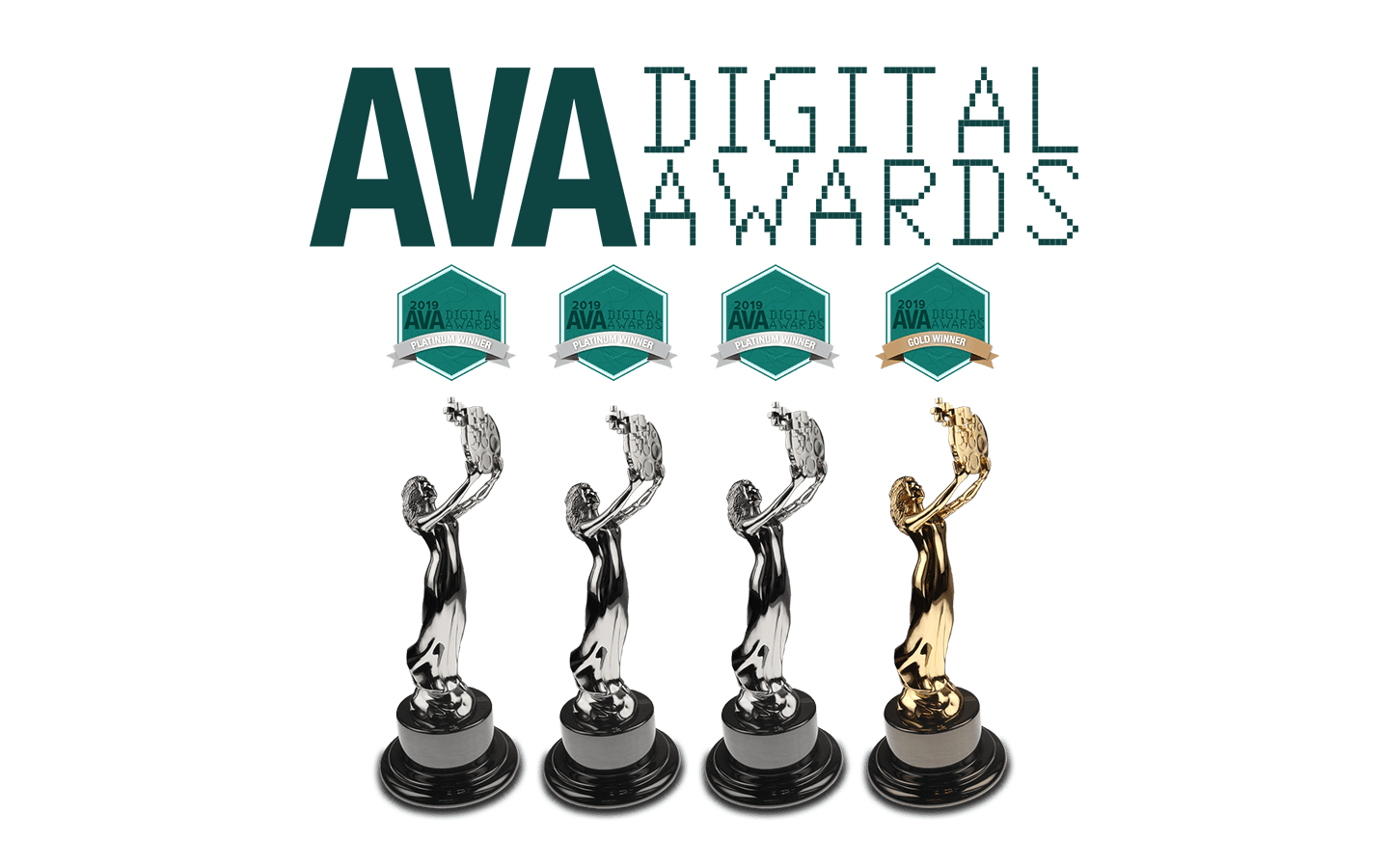 Our team at Content Creatures are thrilled to pick up four prizes at the international AVA Digital Awards.
And, what's really exciting us, is knowing that each award is for a separate project:
Platinum Award for the Wyelands Bank Brand Commercial in the Video Production | Commercials | Financial Institution category. The winning film can be seen here
Platinum Award for the Cogital Group's Cozone – Accoutancy Portal promo film in the Digital Video Creation | Motion Graphics Product category. See the winning film here
And, Platinum Award for Content Creatures' own agency promo film, Ideas in Motion, in the Digital Video Creation | Motion Graphics Service category. You can view this film here
We also scooped Gold for PHD's The Human Touch, an internal communications film, in the Video Production | Long Form Video | Cultural category. Check out that winning film here
"It's great to see the depth and breadth of work recognised by the AVA Awards' judges.
We're thrilled for our clients too. After all, awards are as much about signing off on a creative idea, as they are for a great execution."
Brett Davey & Cailie Dimmock, Managing Partners.
About Us
Content Creatures is an independent animation and branded content agency.
Our collaborative studio of directors, producers, designers and animators specialise in moving image for multi-platform delivery and have created content for some of the world's leading brands as well as market specialists and start-ups.
Services include social media ad campaigns, branded content for events and exhibitions, on-screen identity systems, brand stories and explainer videos.
About the AVA Digital Awards
AVA Digital Awards is an international competition that recognizes outstanding work by creative professionals involved in the concept, direction, design and production of media that is part of the evolution of digital communication. The 2019 AVA Digital Awards is administered and judged by the Association of Marketing and Communication Professionals (AMCP). The international organization consists of several thousand production, marketing, communication, advertising, public relations, and free-lance professionals.