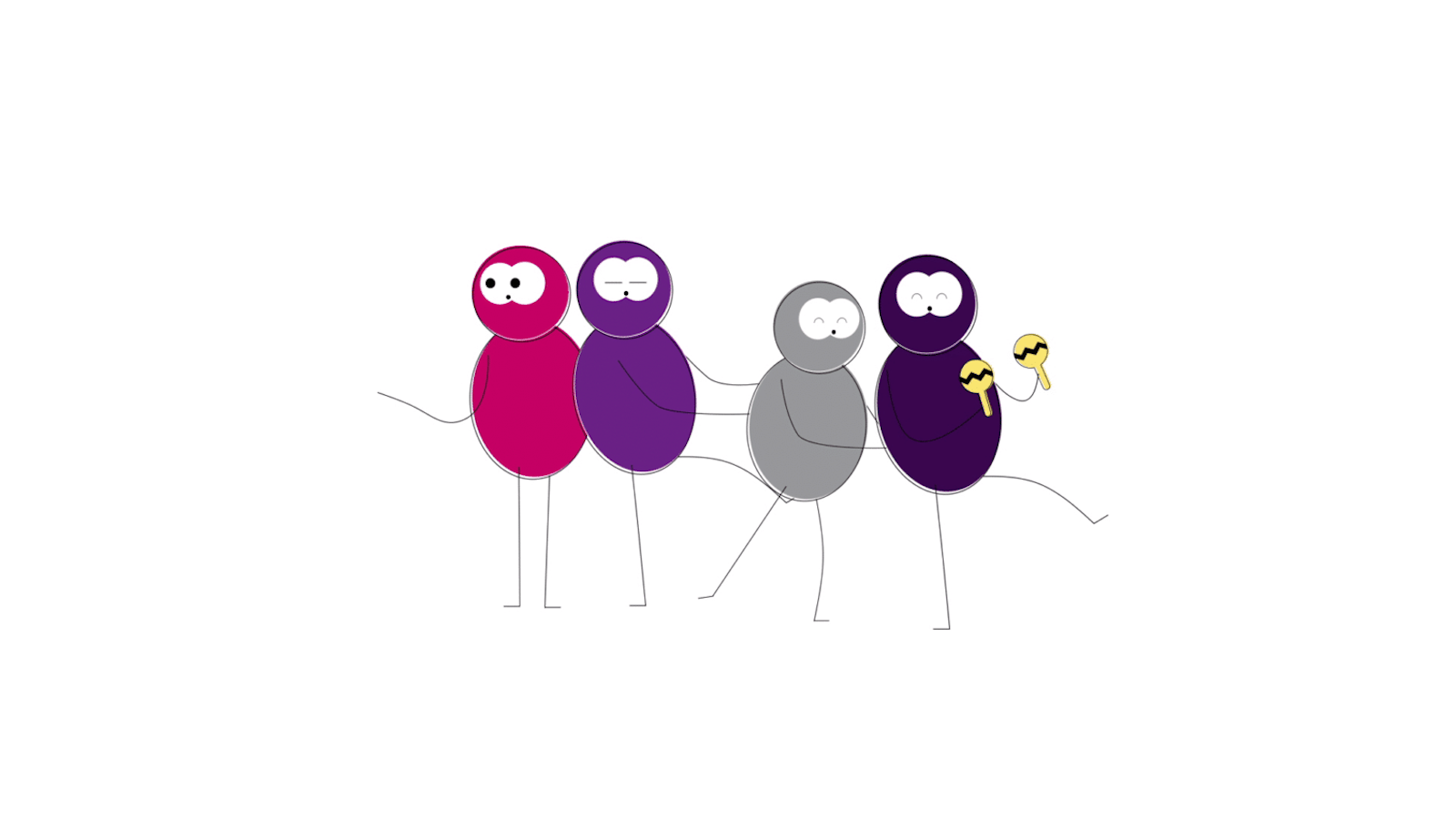 PHD T-Shaped Induction Films
We developed this light-hearted internal engagement brand to support the launch of PHD's new intranet and onboarding process.
To support the relaunch of their intranet, PHD UK commissioned Content Creatures to develop a brand for their onboarding process. The main deliverable was a series of internal engagement videos.
After holding our initial stakeholder interviews we created a Creative Brief. One key piece of insight we uncovered concerned longevity. Past videos often featured employees, but with high staff turnover and people changing roles frequently, it meant these films dated quickly. Our client was open to something creatively 'a bit different' and because of the brand's internal culture, we were able to develop a more light-hearted approach.
The brief demanded a people-focused approach that was diverse and inclusive, so we proposed an engaging character route with warmth and personality. Something that PHD employees could relate to. After working up a few options, the client approved a simple, flexible core character using the PHD colour palette to differentiate individuals. They were gender agnostic, but free to wear clothes, use props and even change shape.
After developing an initial set of characters and poses for use on and off screen, we worked up the main animation storyboards. The simplicity of the brand was designed to evoke a strong sense of nostalgia, harking back to childhood series of the 1980s. To further enhance this we chose actor Robert Ashby to provide a warm, knowing gravitas to the voiceover (a read that leant heavily on Arthur Lowe's narration of the original Mr Men series!).
The concept was a huge success, with PHD using the animations in full, as well as short gifs to focus campaign messaging. We also created character artwork for print and to use on collateral within induction packs for all new starters.