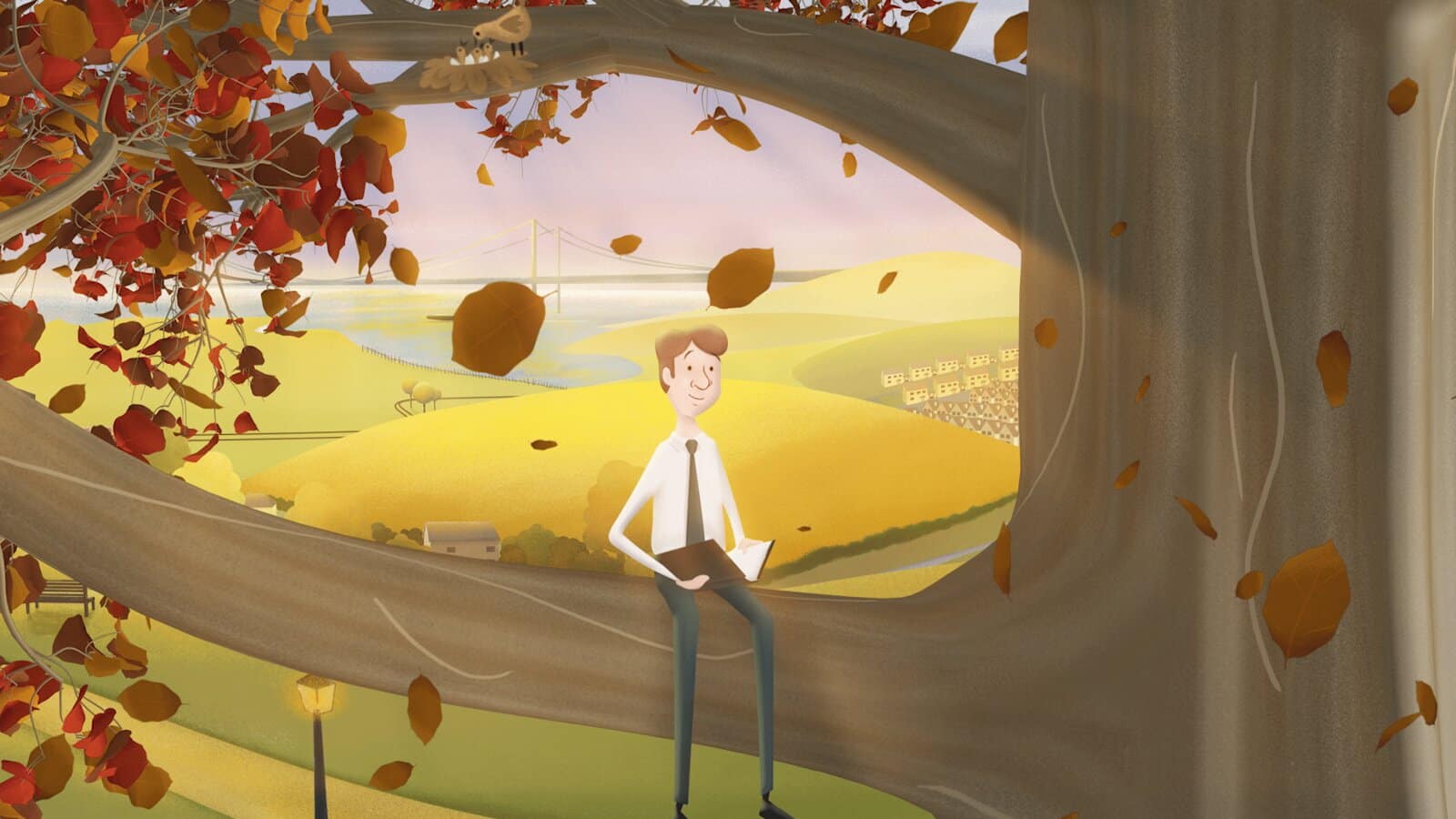 Wyelands Bank were looking for a branded content agency and they approached us to create this animated brand film for their website, as well as a full package of product explainer films for use on social media.
Although a relatively new brand, Wyelands Bank are part of the Liberty House Group and as such, creative expectations were high. They operate in a purely business to business sector, providing online financial services for companies with a high turnover. Due to their purely online presence, their brand team were conscious that this could lead to them appearing faceless and transitory.
As part of our pitch, we focused on developing a more human concept for the animated brand film that put customers' positive experience of Wyelands Bank to the fore. We also felt it was important to create a sense of heritage; although Wyelands was new, it launched from the acquisition of an older, more established bank.
There were elements of the existing branding that we needed to build on. The logo being a graphic tree outline and the tagline "Growing Together".
We developed an animated brand film concept around a beech tree at the heart of a growing town. We felt it was important to show the interconnections of companies that work with Wyelands Bank; how one feeds the other. For example, we showed how a larger factory and workforce in a town, enables more customers for the nearby coffee shop, which is able to expand on the back of the good trade.
Creating a whole town that changed over time and through the seasons represented a major development for the studio and allowed us to grow our skill base so that we are now more equipped to take on these larger animated branded content projects in future.
Inspired by the look of the brand film, the bank has since rebranded its website using assets and specially created artwork; www.wyelandsbank.co.uk
Testimonial
"Content Creatures are a really creative bunch. Having worked with them on several projects now I would highly recommend them!!"
Warren Davey
Brand and Marketing Consultant