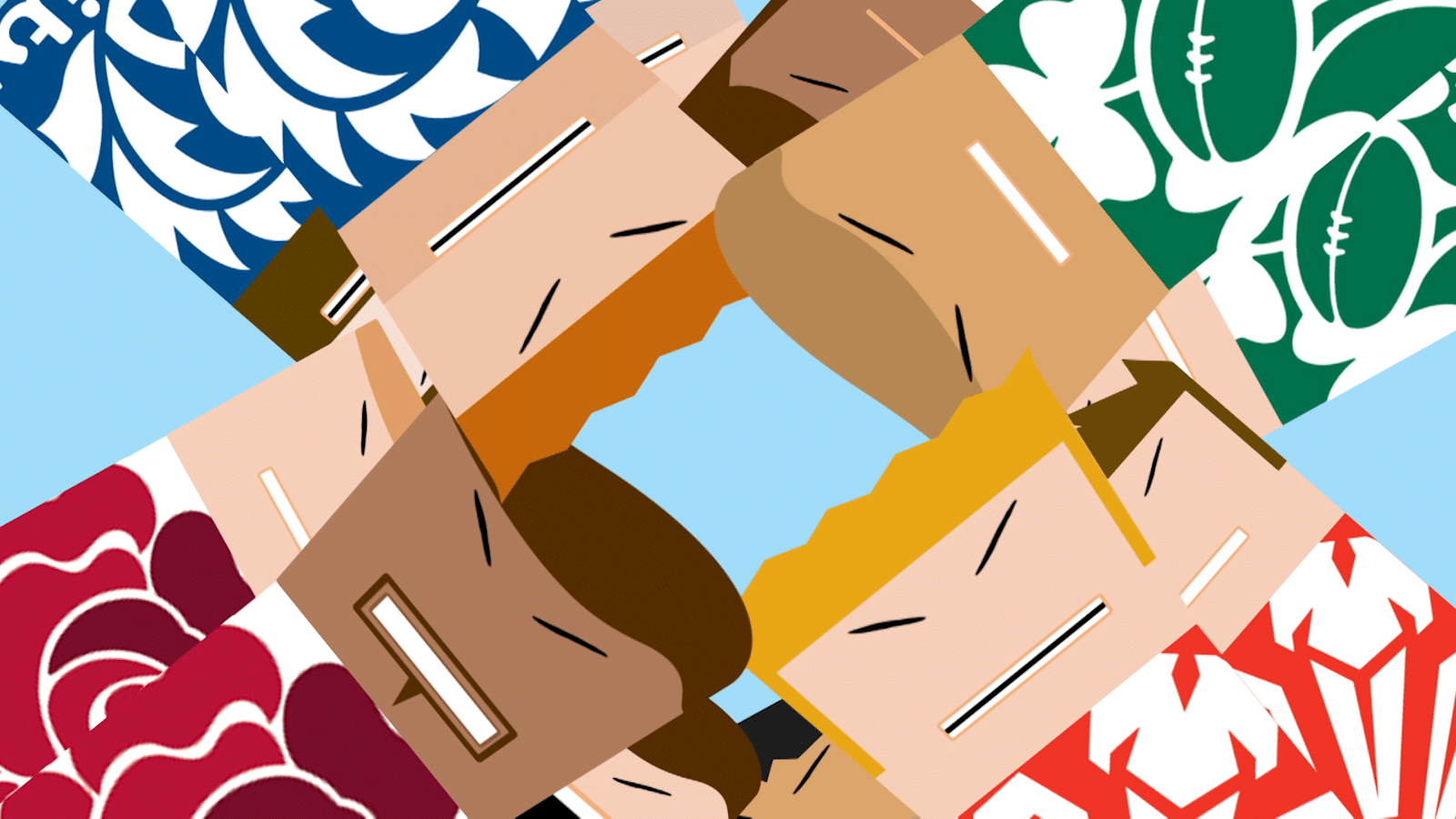 With a fortnight to go before the Rugby World Cup kick off, ITV asked us to create a series of character animated social media videos via ITV Social.
The brief was to create a campaign of animated social media videos that would engage the UK online community, so they would get behind each of the home nations and show their support as a collective power on Twitter.
Ultimately, the goal was to drive social chatter around ITV's ownership of the tournament. The client was keen for a simple design but wanted something with character and passion. We created four idents, one for each nation, as well as many other animated graphic assets to work on the ITV Twitter and Facebook streams.
The animated stadium was populated with avatars generated from viewers who had tweeted @itv using one of the hashtags e.g #IamEngland, #IamScotland, #IamWales and #IamIreland.
This helped create a genuine sense that each team was supported by their own nation's fans. The England v Wales ident was shown before the match on ITV1 to an audience of 12 million.
Testimonial
"It was an absolute pleasure to work with Content Creatures on distinct graphic assets to support the ITV coverage of the Rugby World Cup. From the first meeting to the final deliverable they were uber-professional. They work impressively fast and responded to feedback with energy and positivity. The final creative was original & playful and bang on for cutting through our social feeds and on air throughout the tournament."
Rachel King
Creative Director, ITV