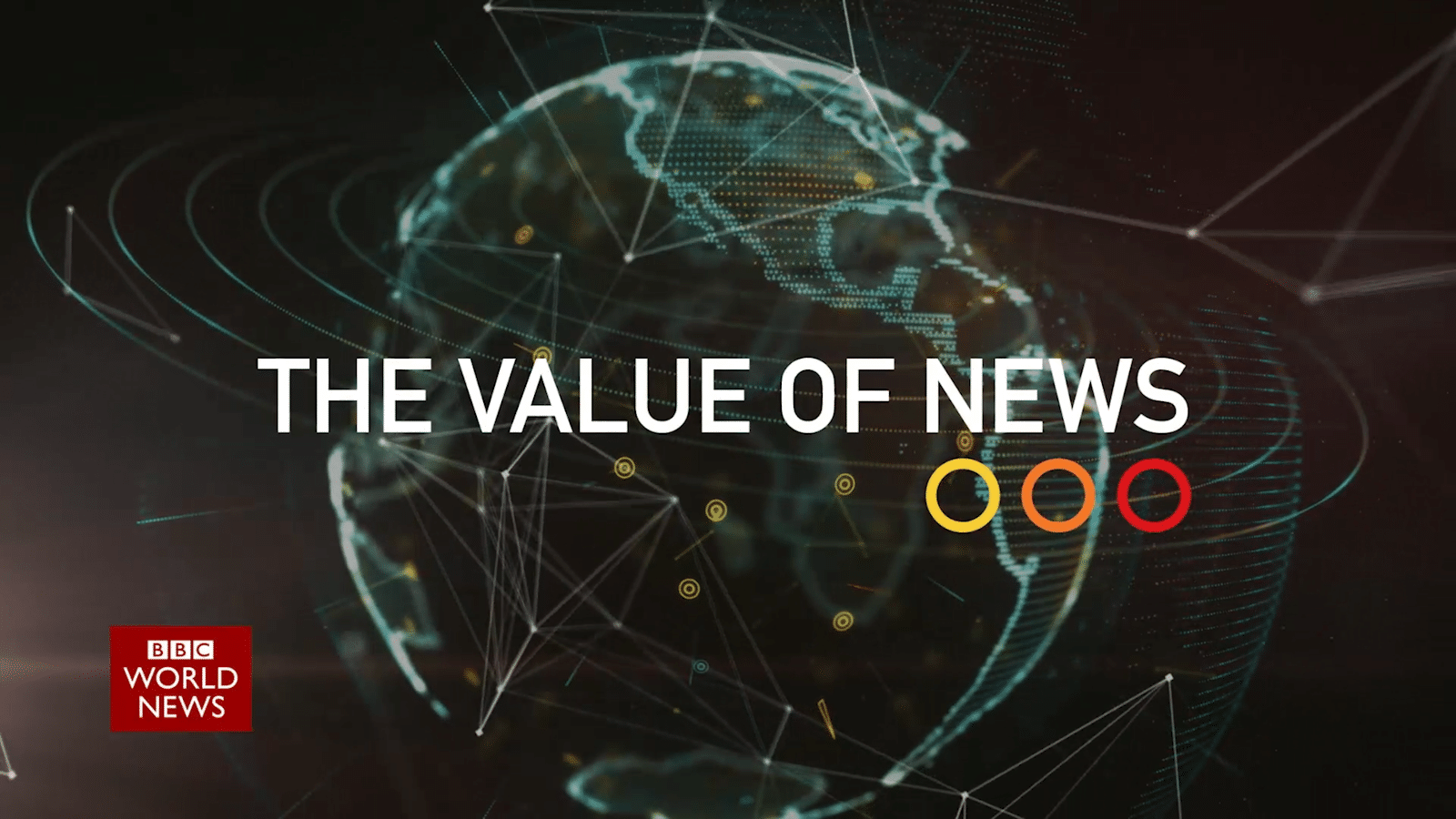 BBC Value of News
After initially designing a print infographic for the BBC World News team to hand out at MIP, we were asked to bring it to life as an animated infographic for follow up meetings.
The initial globe design was based on existing artwork supplied by the BBC. Our job was to develop the motion graphics overlay to incorporate additional key facts and highlights from BBC News. Showcasing their capabilities and achievements as a news organisation.
We worked closely with the client to tell a story of a news service that was current, and future-facing but still in touch with origins. Conveying the feeling that it is both passionate about news gathering and compassionate about people's stories.
The animated infographic was built in After Effects using Plexus 3 to give a sense of how the world and BBC World News is connected.
As we were using actual news clips throughout, the sound design was challenging. Ambient noise which is fine in a news report meant we had to do extensive clean up to make the sync sound work.