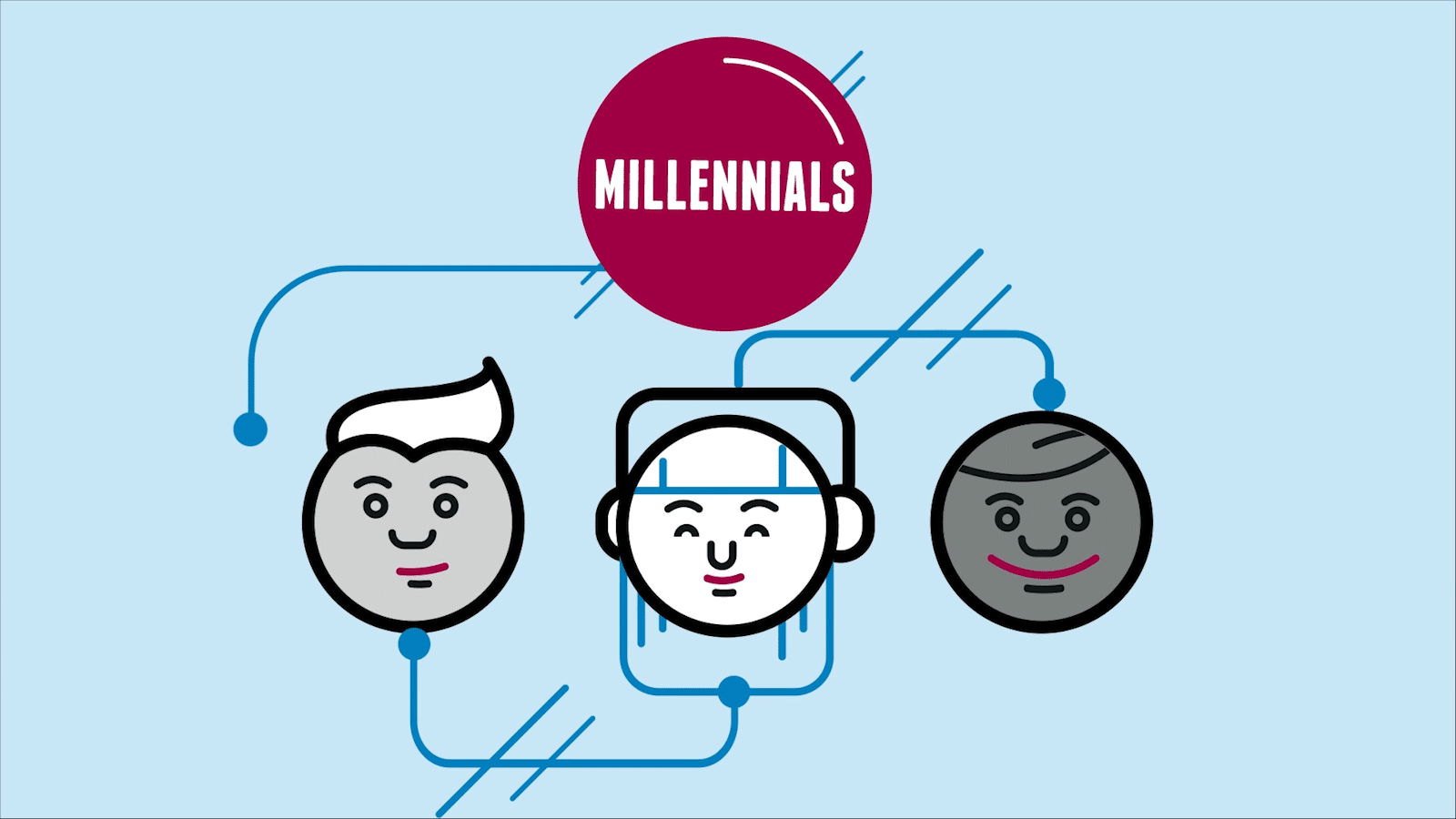 The BBC Advertising team commissioned a piece of global research to help them and their advertisers, understand how to best reach Millennials and asked us to create an animated explainer video for a launch event.
The animation needed to reflect the young Millennial market, whilst at the same time be coherent to seasoned media professionals. Striking a balance between a light touch and serious data was key to the brief.
We were supplied with a set of illustrated assets and a voice-over and from this we developed the look and feel of the animation. As the script ran to just over three minutes, we felt it was important to work up a style that kept viewers constantly engaged. To achieve this, we kept the animation moving throughout, so that every frame felt dynamic and full of life. There is a vibrancy to the motion, so that even the bar charts feel alive.
From the additional artwork we had generated for the animation, we were able to supply these back to the client for use within printed materials at the event.
The client was very happy with the final animated explainer video for a launch event and commissioned further edits post delivery.