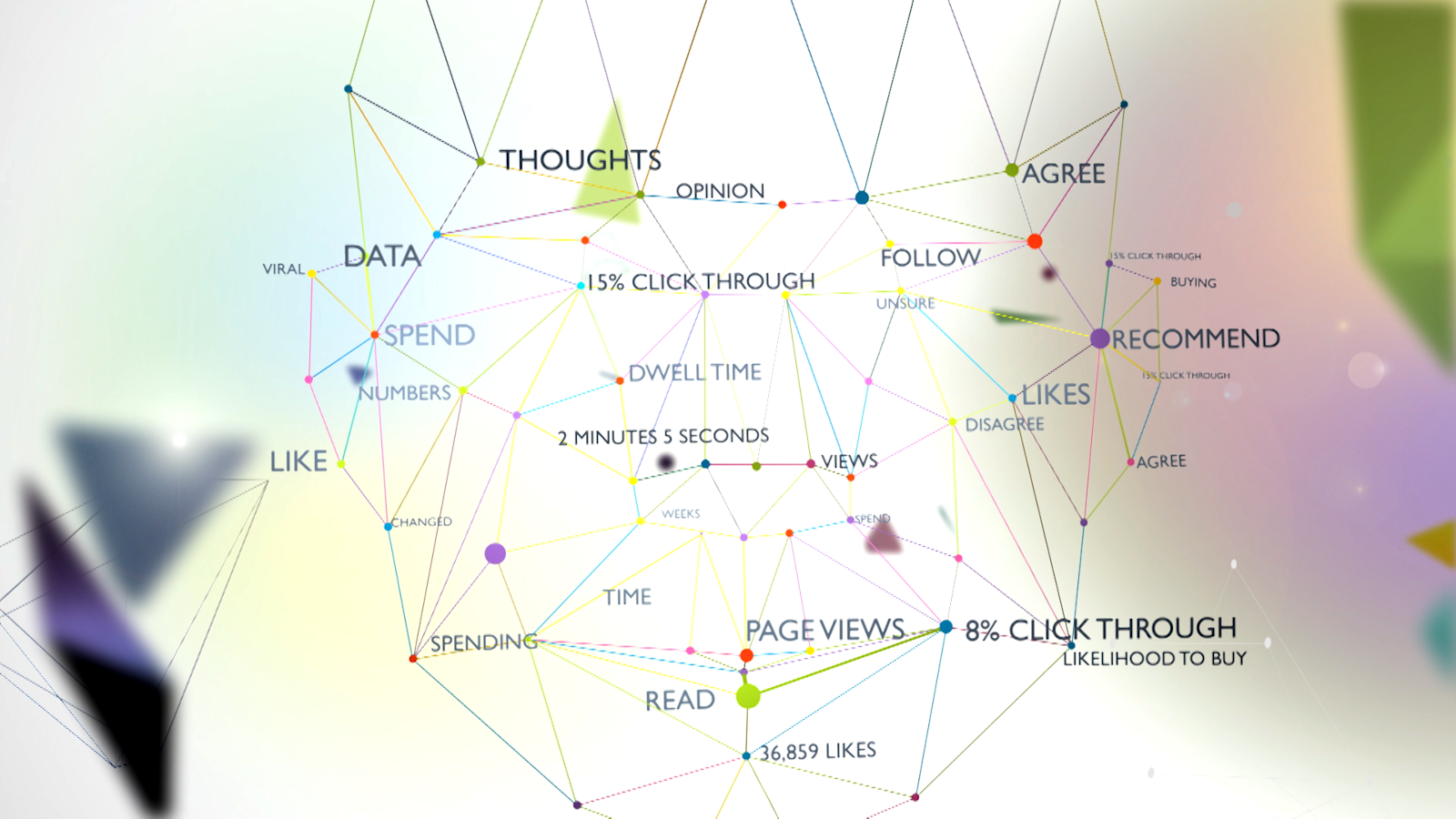 BBC Storyworks
We were asked by BBC Worldwide to create a 90 second animated explainer video that brought to life a research project commissioned by BBC StoryWorks.
Using state of the art facial recognition tracking technology, the study looked at emotional responses to a variety of branded content. The study surveyed over 5000 respondents across 6 key global markets tracking both explicit and implicit responses.
The brief for the film was to generate interest from various audiences, including trade marketing and the industry press. On viewing the teaser, it was hoped people would explore the research findings in more detail.
The brain based logo had been created as a print asset by the BBC. To bring this to life we developed a concept that took the viewer inside the brain, where they could visualise the emotional data generated by the study. We used a variety of animation skills, including After Effects and Cinema 4D, plus some elements of live action which were filmed in our own studio.
The video has been used across a variety of media; from large screens at the launch events, through to digital poster sites and even embedded in the tiny 4-inch screens found within state-of-the-art videopaks. The 90 second animated explainer video proved to be a great success and was rolled-out across Australia and the UK.