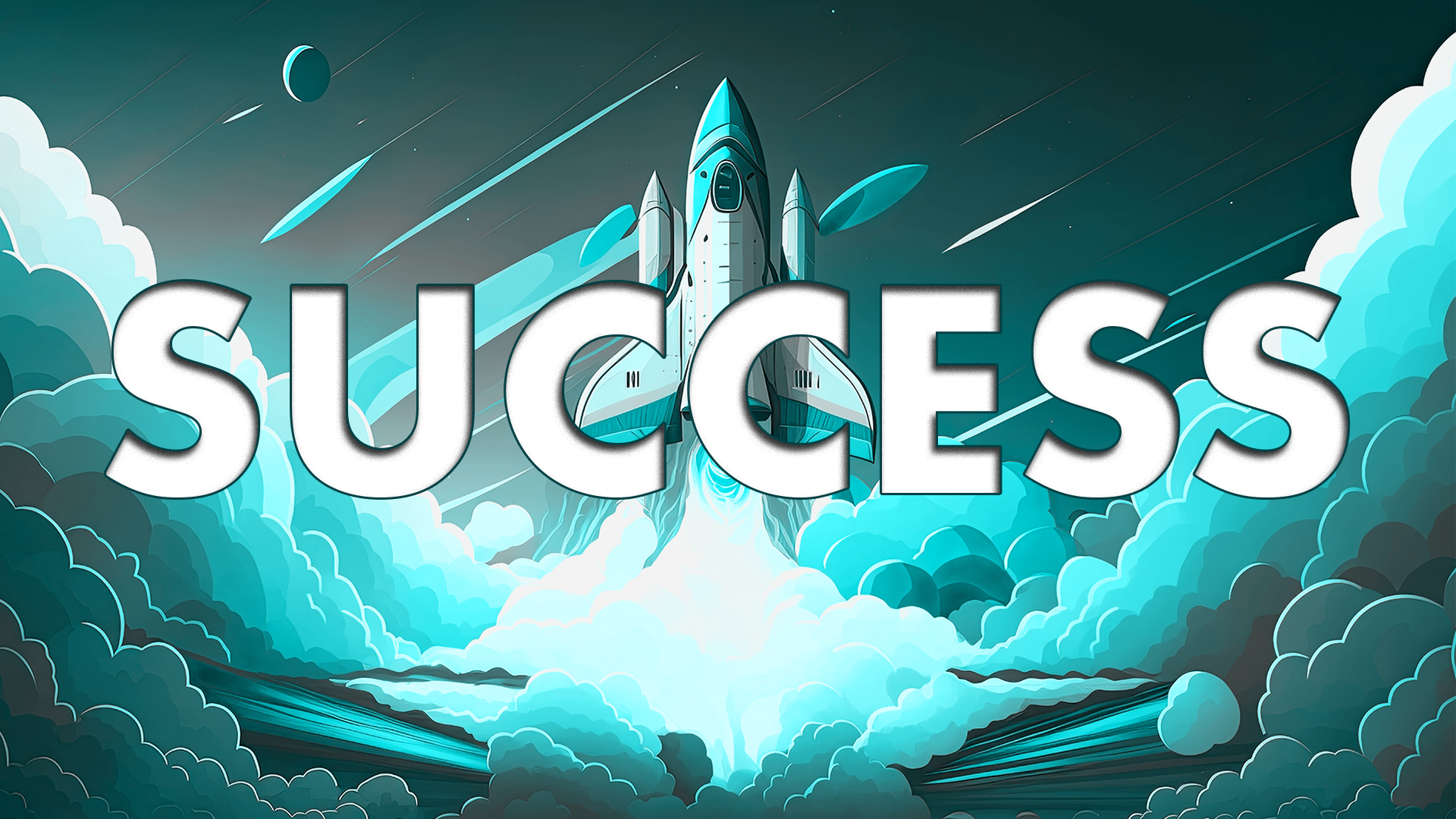 Are you seeking to bring your corporate vision to life?
Animated videos can play a powerful role in realizing and communicating that strategy across all levels of the business. With its ability to convey complex concepts, animation enables stakeholders at every level within an organization – from board members right down to frontline employees -to understand the message and be inspired.
Corporate animated video offers unparalleled creative potential for businesses who want to truly define their unique voice and values, inspiring viewers with memorable visuals that can help them realise success.
In this post, we'll explore how corporate animation can be used as an effective tool for engaging customers and conveying key messages about a brands ethos.
Understanding why corporate animated videos is a powerful tool for businesses
In today's fast-paced business world, it's challenging to grab your audience's attention. That's where the power of corporate animation comes in. If you are looking to communicate complex ideas in an accessible and engaging way through visual storytelling, evidence tells us that animated business videos will deliver results.
The beauty of corporate animation lies in its ability to bring concepts to life in a way that is both informative and entertaining. Business animation can simplify otherwise challenging topics and leave a lasting impression on their target audience.
Whether you are trying to explain a service, product or internal process, corporate video animation allows you to do so in a straightforward and memorable way – making it a powerful tool for any business looking to stand out from the crowd.
Here are five recent statistics that highlight the impact of corporate video on businesses:
These statistics underscore the power of animated corporate video as a tool for businesses, demonstrating its effectiveness in increasing brand awareness, driving traffic, generating leads, influencing purchasing decisions, and delivering a strong return on investment.
What's clear is that corporate video has become an essential component of successful marketing strategies.
Assessing the Benefits of Corporate Animation Videos
As we can see, corporate videos have become increasingly popular in the business world. As we can see from some of our video examples below, it is an effective way of conveying complex ideas to audiences in a visually appealing manner.
Take our campaign of animated videos for Brooks Macdonald, the purpose of which was to communicate the complexity of asset management to vulnerable clients with learning difficulties.
Animation can bring otherwise dry subjects to life, making them more exciting and memorable for viewers. By using corporate animation, companies can present information creatively that captures the attention of their target audience. Whether it's explaining a new product or service, or showcasing company values, animation is an excellent tool for corporate communication.
This animated corporate video campaign for Tate & Lyle was all about positioning the business as a dynamic organisation undergoing transformation.
The benefits of business animation are many, including increased brand awareness and a better understanding of complex concepts.
Overall, corporate animation is a valuable investment for businesses looking to create engaging content that resonates with their target audience.
Understanding the Process and Basic Elements of Creating Animated Corporate Videos
When it comes to creating animation content, there are a lot of moving parts.
It's important to have a solid understanding of the video production process, and a clear vision of what you want to achieve. That's where the creative producer comes in – they are responsible for overseeing all aspects of the corporate animation project, from the initial creative brief to the final product.
The creative brief is a crucial piece of the puzzle, outlining the goals, target audience, and any specific requirements for the animation.
For an example of a creative brief template, feel free to download one of ours. Filling it out is a great way to focus your thinking so when you chat to an agency, you are clear about your expectations for a campaign.
Free Creative Brief Template
Once that's established, it's time to dive into the basic elements of animation: things like character design, storyboarding, and sound design. Understanding these key components will help ensure that your animation content is engaging and effective.
Crafting the Concept for Animated Videos
Crafting the concept for any project isn't a single step, it's an entire journey. Below, we look at the stages of that journey and the best practices at each stage.
1. Creative Exploration: Setting the Course
The first step on our creative journey is exploration. We partner with you to develop a clear brief that captures the essence of your brand. This involves understanding your brand's internal and external perspectives, reviewing past work and brand guidelines. The more you share with us, the better we can bring your vision to life.
Best Practice: Kick-off meetings are crucial at this stage. They help set the tone for the project and ensure everyone agrees.
2. Concept Brainstorming: Charting the Path
Next, we dive into brainstorming. Here, we're looking for 'The Big Idea' that will breathe life into the brief. We collaborate with you to write a creative brief, and once it's approved, we develop two distinctive creative routes.
Best Practice:
Always involve all stakeholders in this process. Their inputs can lead to diverse ideas and ensure the final concept aligns with your strategic goals.
3. Moodboards and Style Frames: Painting the Picture
Once the creative brief is completed, we begin to paint the picture of your story. We use moodboards and style frames to visualize the look and feel of the final product, ensuring it resonates with your brand and vision.
Best Practice:
Keep referring back to your brand guidelines. This ensures the visuals stay true to your brand identity and appeal to your target audience.
4. Storyboards: Weaving the Tale
After choosing a creative route, we start weaving your tale. Our Design Directors and Copywriters team up to develop the initial concept, exploring how to bring the creative to life. If characters are needed, we sketch out options for discussion.
Best Practice:
Regularly review and iterate your storyboards. This ensures your story flows smoothly and effectively communicates your message.
5. Script writing: Giving Voice to Your Story
Now, we seek to capture the viewer's attention and their imagination with a memorable narrative. By understanding cognitive behaviour, we can craft a well-structured story to elicit powerful emotions and create a deep connection with your audience.
Best Practice:
With copywriting services that specialise in brand storytelling, you can develop a story that captures the essence of your brand and resonates with your target audience
6. Animatics: A Sneak Peek into the Final Product
Finally, we produce an animatic – a rough version of the brand animation with basic visuals and timing. Animatics help us check the pace and flow of animated videos to visualise how the final product will look, and make any necessary adjustments before proceeding with full production.
Best Practice:
Always seek feedback at this stage. It can help identify any potential issues and ensure the final video aligns perfectly with your expectations.
In essence, our studio process is a collaborative journey, where we work closely with you to craft a corporate animation that truly embodies your brand's story.
Whether you're designing a product or launching a marketing campaign, focusing on crafting the concept is the key to creating something that truly stands out.
Selecting the Right Style for Your Business Animation
Along the journey, you'll need to make a decision about the style of animation to employ. The moodboards will have helped direct you, but with so many options available, from 2D hand-drawn illustrations to complex 3D animation, dynamic motion graphics to kinetic typography, it can be overwhelming.
Each style has its own unique benefits and drawbacks, so it's critical to consider your individual goals and audience before making a decision. Whether you're looking for a whimsical feel, something dynamic and eye-catching, or refined, polished and professional, taking the time to think through your animation style options can ultimately help you create more engaging, effective video content.
Can we help bring your campaign to life?
Our team love meeting new people and hearing about potential projects they can help with.
Meet one of our Creative Partners and get a free creative consultation.
Setting Up an Effective Production Pipeline
As a video production company, establishing an effective production pipeline is key to delivering successful projects to our clients, particularly for B2B marketing videos.
Our production process involves careful planning, scripting, storyboarding, filming, editing, and post-production.
We work closely with our clients as a partner to ensure their vision is fully realised so we always deliver a finished business animation that will help them achieve their goals.
We have refined our streamlined production pipeline over many decades to take account for the changing needs and standards of the content marketing sector. This means we can complete corporate animations on time and on budget, while maintaining high-quality output.
Our team strives to stay at the forefront of explainer video production techniques and technology to ensure we deliver the best outcomes for our clients.
Partnering with the right animation studio
Collaborating with the right studio on your business animation can make all the difference when it comes to bringing your project to life. Working with skilled animation professionals can help to ensure that your vision is realised and that every detail is taken care of.
From character design to music and sound effects, a high-quality animation studio can help your project stand out from the competition.
That's why it's essential to partner with a team that not only possesses the technical expertise but has a clear understanding of your creative vision and can work with you every step of the way to make it a reality.
So, if you're looking to take your project to the next level, the key is to find the right animation studio.
To help, here are five questions you should ask:
Experience and Portfolio:
Can you share some examples of B2B video content that your agency has created in the past?
Be interested in understanding the range of their work, the brands they've worked with, and the outcomes of those projects.
Brand Alignment and Audience Understanding:
How do you approach the process of understanding a new client's brand and target audience?
Could you walk us through your process of developing a video concept that aligns with both our brand identity and resonates with our specific B2B audience?
Content Strategy and Style Recommendations:
Based on your experience and knowledge of the B2B market, what types of content and styles do you recommend for our corporate video to effectively engage our target audience?
Could you provide insights or case studies where similar strategies have proven successful?
Brand Consistency:
Ensuring consistency in brand details throughout the video is crucial for us.
How do you incorporate a client's brand guidelines into your creative process, and what steps do you take to maintain a cohesive brand identity throughout the video production process?
Metrics and Effectiveness:
Can you provide information on how you measure the effectiveness of B2B video content?
What key performance indicators do you focus on, and how have your past B2B video projects performed against these metrics?
Pay particular interest in understanding how their videos helped meet the desired goals and objectives of your previous clients.
Remember, most creative agencies and video production companies are not media agencies and may not have access to detailed campaign metrics, so look for testimonials and Net Promoter Scores to judge their past effectiveness.
Call to action to book a call
Corporate animation is one of the most popular tools businesses use to create engaging content, but making it work for you and utilising its potential can often feel like an impossible task.
Having a sound understanding of why and how corporate videos are effective, as well as the different stages of production, can help make this a bit more manageable.
From crafting concepts with compelling brand story arcs to producing visually stunning business animation, there's no denying that corporate animation has all the power it needs to make your business shine!
Working with an experienced animation studio like Content Creatures can be hugely beneficial in unlocking its potential and creating powerful campaigns that yield outstanding results.
Are you looking to take your business to the next level?
Then it's time to book a call with Content Creatures' Creative Partners. Our team of experts will work with you to understand your campaign ambitions and provide a free consultation on how to achieve your goals in the most effective way possible.
Whether you're interested in corporate video production or exploring new content strategies, we're here to help. So why wait? Book a call with us today and let's start making your vision a reality!