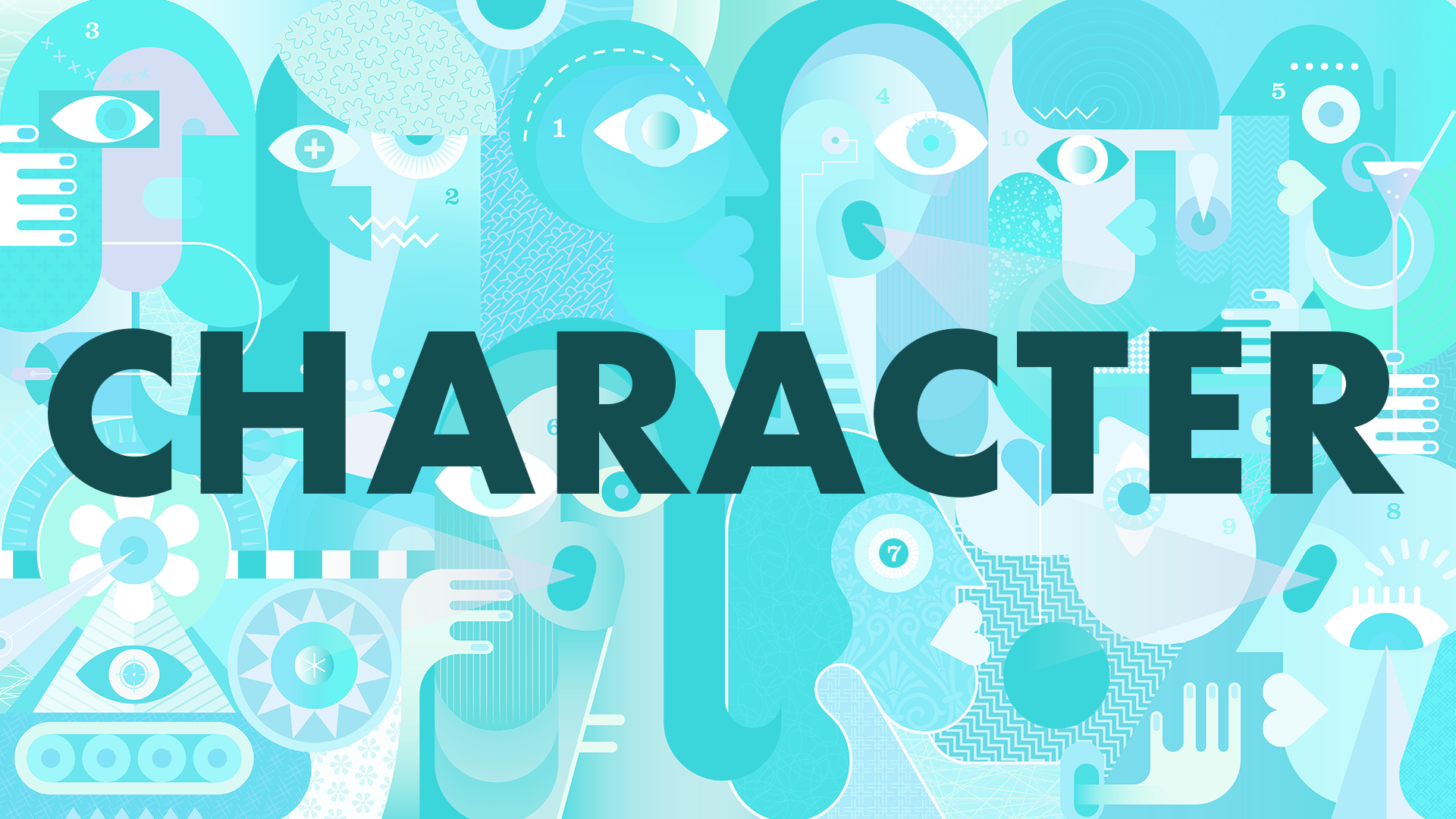 In the most recent Video Marketing Report, 79% of executives admitted to buying software or an app after seeing an animated explainer video. With so much video marketing available and audiences so open to its messaging, standing out with a unique approach has never been more important.
Character animation designed for you
Bespoke branded character animation is relatable and distinctive. It can help explain complex concepts while reinforcing your brand identity with high-quality content audiences will appreciate.
Memorable video needs skilled character designers
For years, the likes of Fiverr and Envato have offered off-the-shelf character design and animation templates, and now various companies are selling generative-AI animations. While low-cost and quick to produce, such animated explainer solutions are invariably characterless and generic.
It's hard enough for brands to stand out in today's crowded content marketing place, but by choosing an off-the-shelf or AI creative solution, you risk wasting a campaign on potential buyers who will see your video and confuse it with another brand.
Insightful makes animation characterful
Investing in well-made and bespoke video content, such as character animation, can make a significant difference in capturing the attention of your target audience and achieving long-term marketing goals.
Key to creating successful animated explainers and brand films is applying insight about human behaviour and characteristics so audiences develop a deep connection with your video content.
Here are five reasons why bespoke characterful animation resonates:
Relatability: When viewers see characters exhibiting behaviours and emotions that mirror their own, they are more likely to engage with the content.
Authenticity: Authentic characters, complete with strengths and weaknesses, allow audiences to connect on a deeper level, making the animation more impactful.
Storytelling: The way characters respond to conflicts and situations can make a story more captivating, absorbing the audience into the animated world.
Visual Appeal: Imbuing characters with subtle cues such as body language, facial expressions, and even fashion choices can significantly enhance a character's visual appeal.
Diversity: Unlike generic off-the-shelf characters, bespoke animation can create a diverse range of characters capable of embodying different cultures, actions, and abilities.
A Character Animator Can Bring Your Brand to Life
Character animation can bring a brand to life with personality, emotion, and a compelling story. It is particularly helpful for simplifying complex subjects.
How can we help you?
Our Creative Partners would love to chat and find out more about your next project.
Case Study – A Helping Hand for Brooks Macdonald
We created this series of award-winning animated explainer videos for Brooks Macdonald. The brief was to share information about asset management with vulnerable clients who had often suffered some form of brand injury: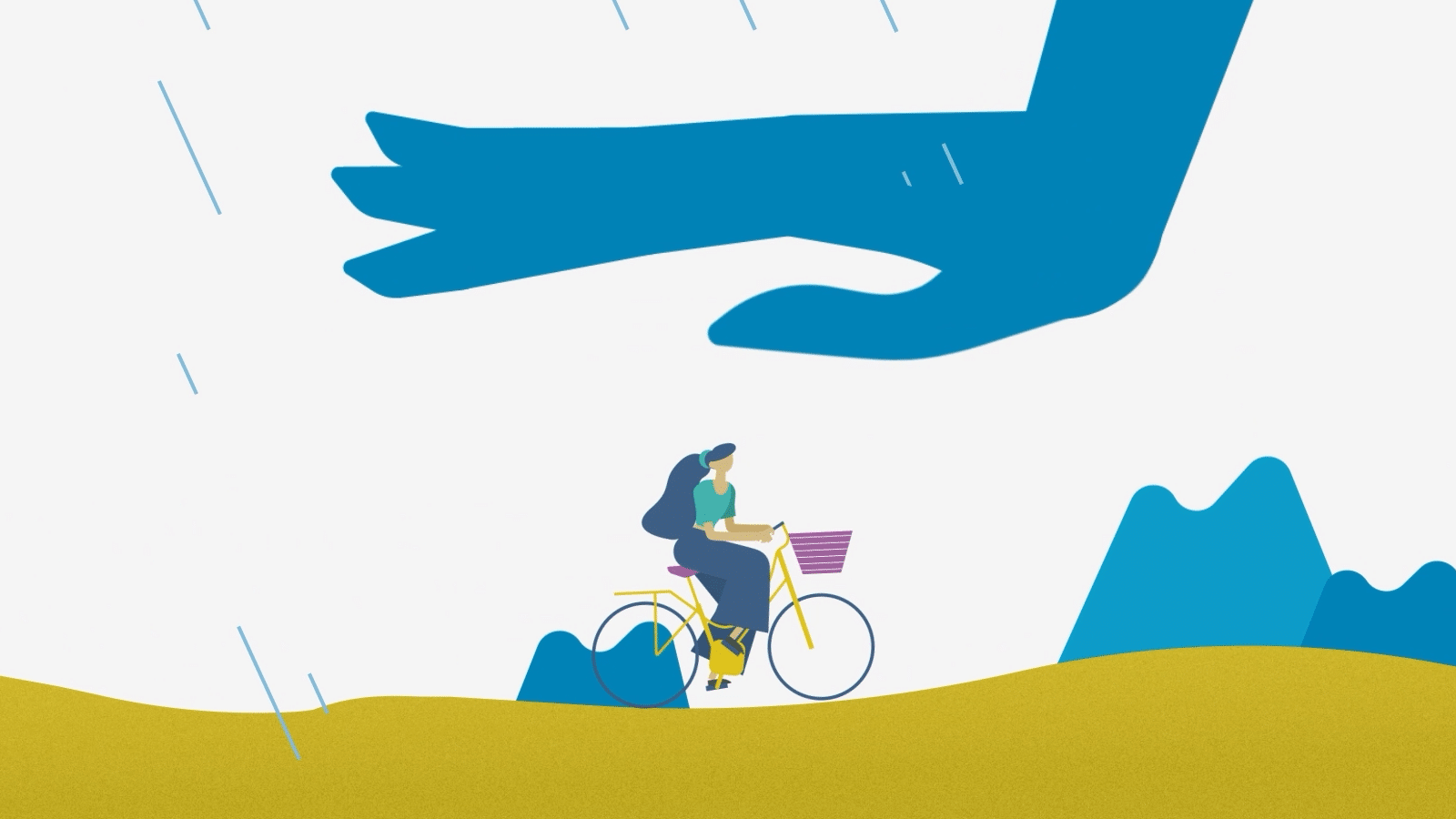 This form of animation allows viewers to connect with the character on a deeper level, creating a memorable and engaging experience.
By designing a character that embodies your brand's personality in a professional yet entertaining manner, you can effectively communicate your brand's message and leave a lasting impression on your audience.
Reuse Character designs Across Multiple Business Videos
As with the Brooks Macdonald example above, one of the unique benefits of character animation is the ability to reuse characters across multiple storylines. By owning a character, you can create a series of videos that build upon the character's journey. This not only saves time and resources but also allows you to establish a consistent and recognizable brand identity.
Case Study – Always Learning for Xaxis
As you can see from this video and the stills below, once you create a set of characters, you can build a brand system that works for the long-term. This campaign for the WPP agency Xaxis ran in different iterations across four years, including web video, training films, HTML animations and web designs, and print assets like brochures and posters.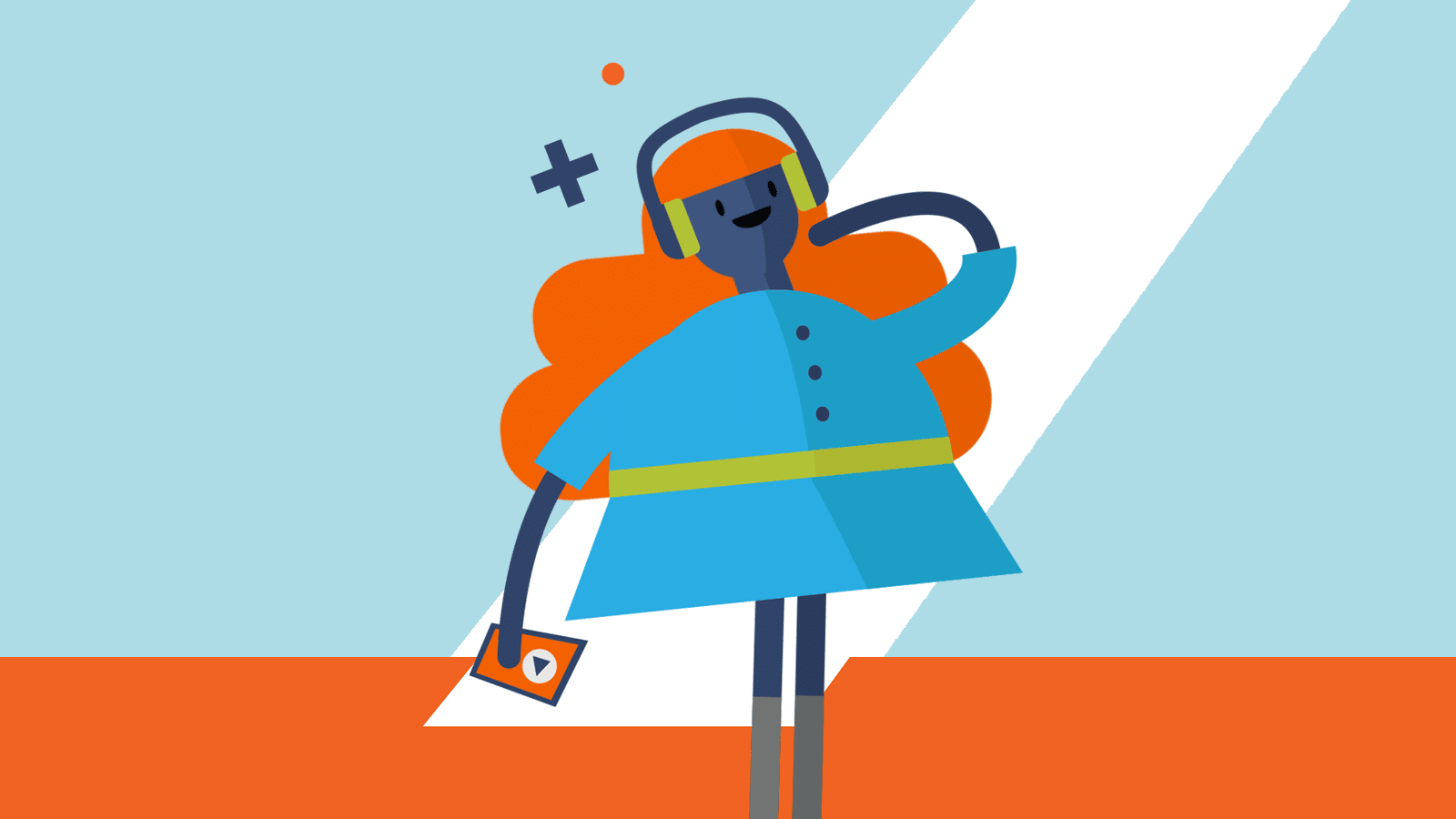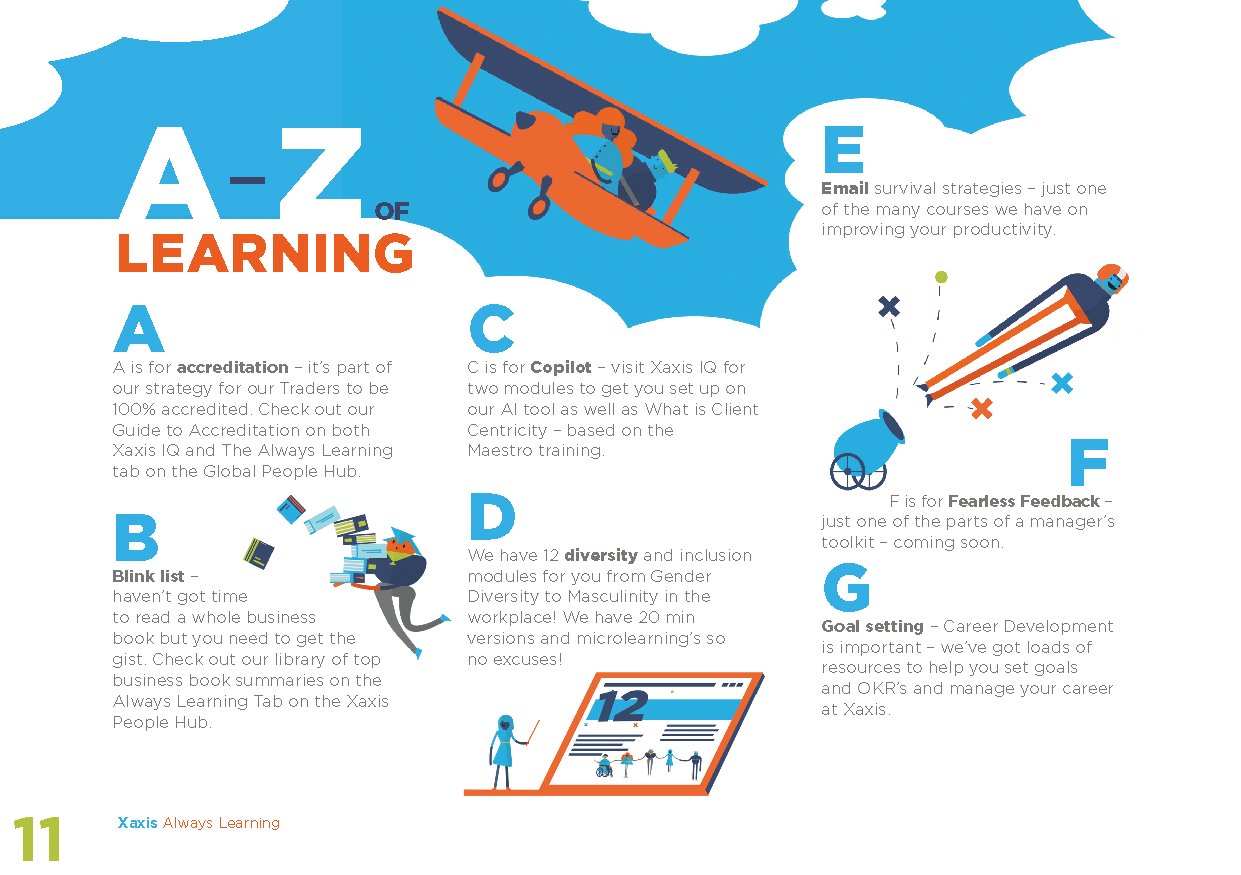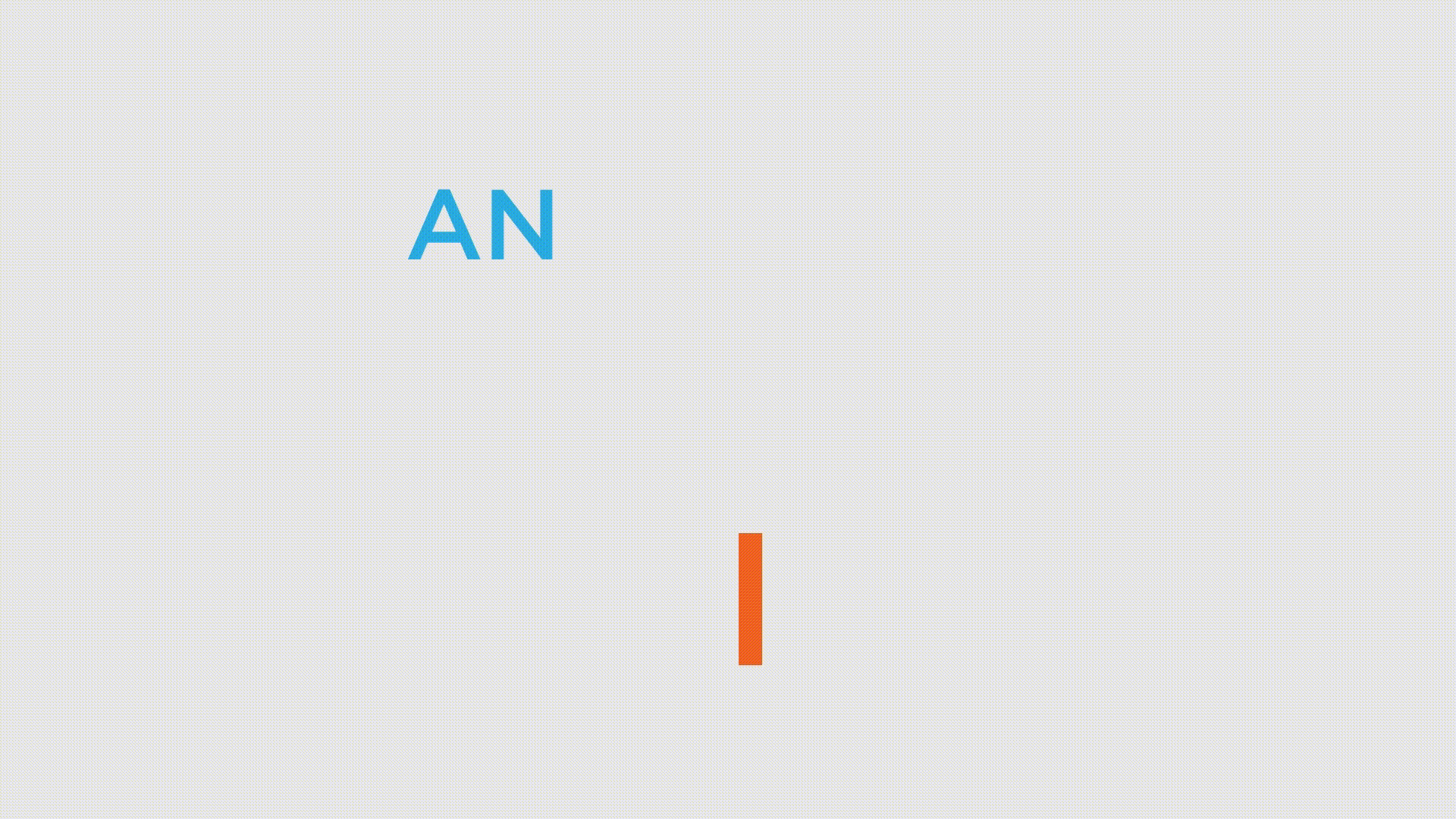 Consistent, Cost-effective animated character video campaigns
Reusing bespoke characters strategically across different campaigns and media forms maximizes your investment in character development by serving multiple purposes. Whether it's video, print, or digital media, these characters can be seamlessly adapted and integrated, saving time, energy, and financial resources that would otherwise be spent on creating new content.
You maintain brand consistency, tell a continuous story, and keep your budget in check.
Versatility in Marketing and Communication Strategies
Character animation can be effectively used in various types of videos to support your marketing and communication strategies.
How-to videos and explainer films can bring your products or services to life and simplify complex topics.
Virtual and hybrid event videos can help can ensure all attendees receive an engaging, branded experience wherever they are.
Character animation can be used in internal communications to boost engagement and align your team towards a common goal.
Case Study – The Ripple Effect for Tate & Lyle
With 5,000 employees spread across five continents and working in diverse fields from laboratories to logistics, telling the story of a fresh approach to organisational behaviour demanded an approach that everyone could relate to and understand.
Our animated character videos engaged staff in town halls, seminars, workshops and facilities all over the globe: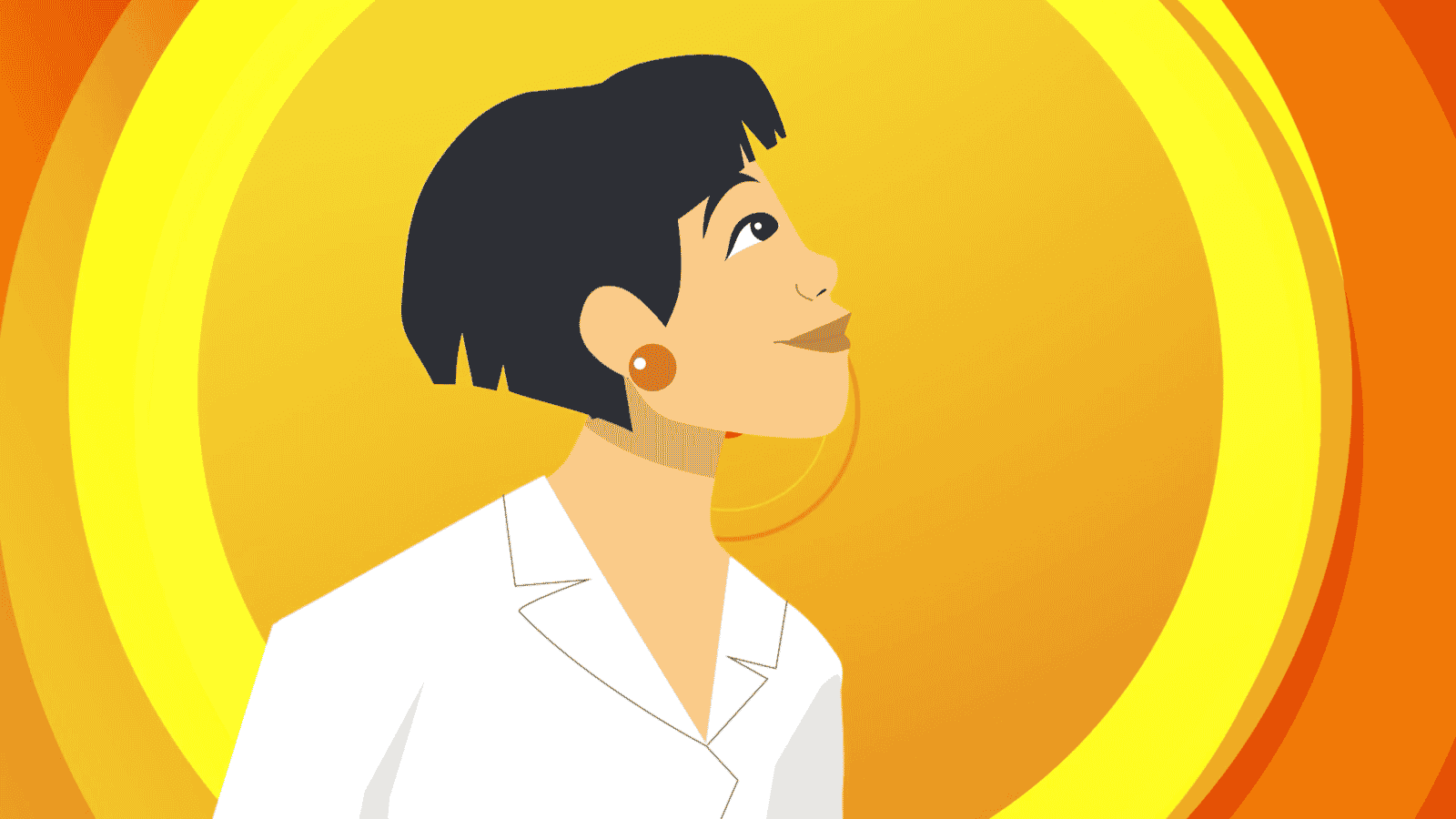 Ballpark Costs for Animated Video Content
We understand that cost is an important consideration when planning your animated video content.
While the specific costs depend on the complexity and scope of each project, and factors such as project deadline, audience and usage, the following ballparks provide a guide for a sixty-second animation:
£8,000-£12,000: bespoke 2D character design and animation, with a single character.
£10,000-£15,000: bespoke 2D character design and animation, with multiple characters.
£12,000-£20,000: bespoke 3D character design and animation, with a single character
£15,000-£30,000: bespoke 3D character design and animation, with multiple characters.
You can read our process and costs blog to find out more about the variables at play. But rest assured, our team will work closely with you to understand your needs and budget, to ensure any final quote aligns with your expectations.
Content Creatures: Your Creative Animation Partner
Content Creatures is a renowned creative agency with extensive experience in creating award-winning animation, motion design, and branding. We understand the power of character animation in captivating audiences and achieving marketing goals.
A free 30-minute creative strategy consultation
Our team of experts offers a free 30-minute creative strategy consultation with our Creative Partners. We'll send you a questionnaire to complete ahead of the meeting and review your past video or brand campaigns. During the meeting, well explore the main content marketing problems facing you and provide actionable guidance to get the most from your marketing budget.
As these meetings take time to prepare for, we can only run a limited amount per week. Contact Content Creatures today to schedule your free consultation and explore the exciting possibilities of character animation for your business.
Character animation provides a unique and engaging way to present your brand's message. It makes complex topics easier to understand and allows for the creation of memorable experiences, ultimately enhancing audience engagement and brand identity.
Yes, reusing characters across different campaigns is one of the major advantages of character animations. It provides consistency, enables the telling of continuous stories, and saves resources that would otherwise be allocated for creating new content.
Absolutely, character animation can be effectively used in various types of videos to support your marketing and communication strategies. It can be used in explainer videos, virtual events, internal communications, and more.
While there are variables in the cost, character animations can be a cost-effective strategy in the long run. The possibility of reusing characters across different campaigns and media maximises your investment in character development and saves on creating new content.
Character animation can be used to boost engagement within your team and align everyone toward a common goal. It provides an engaging and relatable way to communicate messages, making them more memorable and effective.