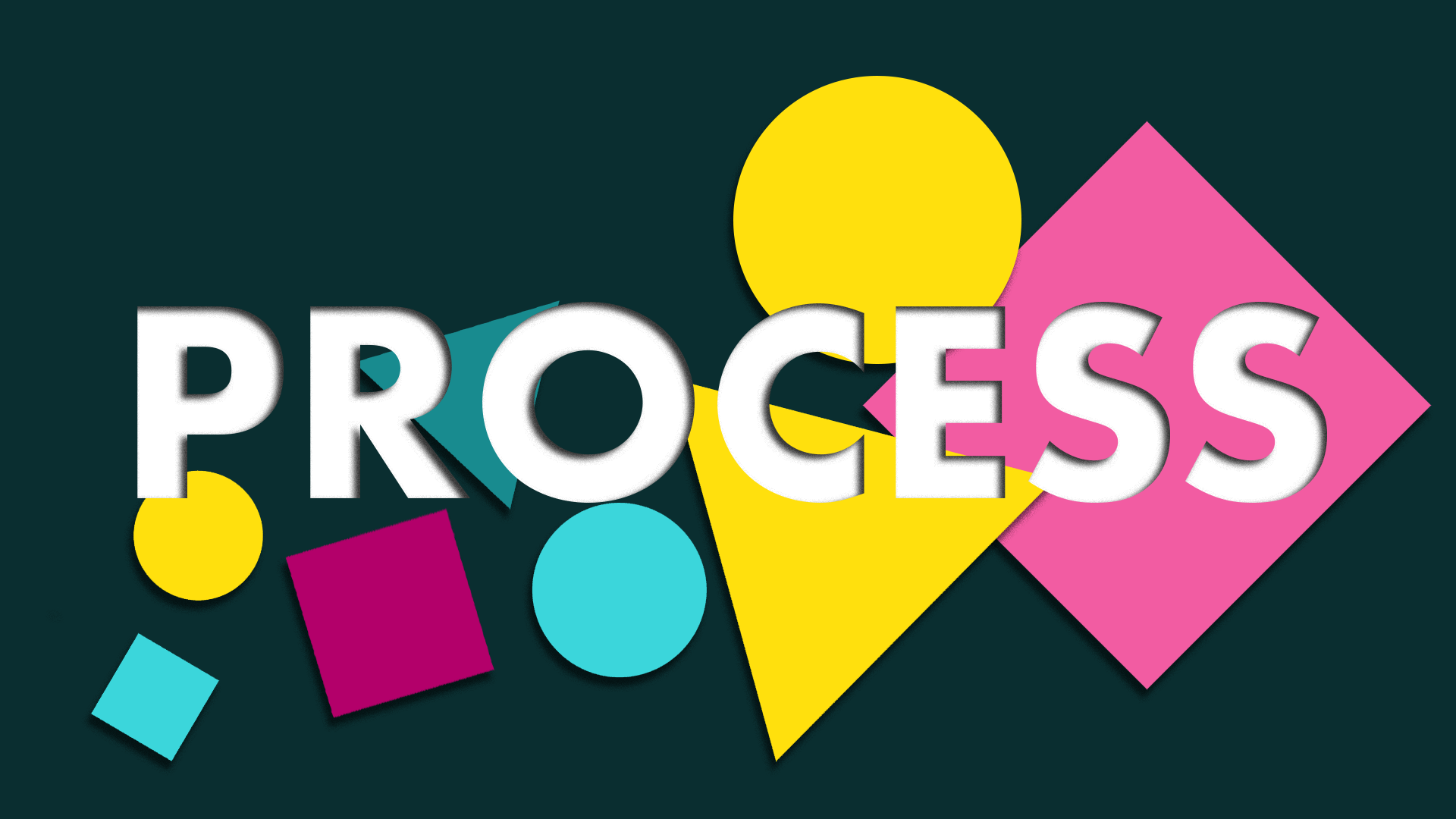 These days we are constantly bombarded by online content, so it's vital to stand out with engaging marketing materials. Animated video production is a popular way to capture the audience's attention and deliver complex ideas and build brand awareness. But for many communications professionals, the process and costs involved to create animated videos is clouded in mystery.
This article aims to demystify the bespoke animation process, discuss the typical costs involved, and present the benefits of working with an animated video company.
Seek out animated video production services you can trust
When it comes to animation production, choosing the right animated video agency to partner with can be a daunting task. However, working with an explainer video company that is transparent about its process and costs can allay any fears you may have. This transparency will lead to collaboration and build trust between the client and the agency, resulting in added value and better creative work.
Make your animated video agency a trusted partner
At its core, explainer video production is a creative endeavour that needs a trusted partner who can bring your vision to life. By choosing an agency that is both transparent and committed to delivering quality work, you can rest assured that your animation project is in safe hands.
No quick fix to get high-quality videos
In the world of video marketing, there are a lot of misconceptions floating around that can cause uncertainty and lead to less-than-optimal results. One of the biggest misconceptions is that animated video is quick and easy to produce.
Avoid video content that's cheap and quick to create
There's an old creative adage, which is true of the video production process. You can only ever have two of the following three when commissioning video content:
Low price
Fast turnaround
High-quality
There's always a compromise and as a client, you have to choose, which of these you are prepared to forego (we'd recommend never compromising quality).
Computer says no
So, while it's true that there are off-the-shelf and AI solutions available, they simply can't match the level of quality and customisation that bespoke animation offers. To get truly high-quality AI animation, like the much talked about Coca-Cola ad, requires ad-level budgets to deliver the depth of prompt design required. There is no cost saving to be had.
Effective video content is designed for the marketing channel
Another misconception is that one video can serve an entire campaign when in reality, it takes a deep understanding of your target audience and how they engage with your brand to create a successful video strategy. That's where award-winning animated video production companies like ours come in. Our team of video experts possess years of experience and understand that event launch films and social media videos are consumed differently.
A concept can have many creative branches
When you brief an animated video company, think of it as a seed and try to avoid picturing the tree to come:
A variety of video styles:
For a start, the animation studio might have access to many video styles that you have not considered. When you work with a creative animation studio you are paying for their creative vision as well as their technical expertise. They may recommend a motion graphic design that's contrary to your brief of hand-drawn animations because the final result needs to work as HTML animation too.
Examples of motion design
Different platforms demand different approaches
One size doesn't fit all, but one concept does. Effective videos are designed with the platform in mind. Animated video productions offer the flexibility to create platform-specific versions to better deliver measurable results.
One two-minute animated video explainer concept can create:
1 x 2'00 video suitable for an event or a website landing page
3 x 45″ shorter topic videos suitable for LinkedIn or Facebook
5 x 15″ social media videos suitable for Instagram, Twitter, TikTok or even Threads
Digital assets for website animation or static creative.
The video production process before the animation begins
Delivering the best service to clients requires a rigorous explainer video production process.
Concept development: we delve deep to understand our client's goals and values.
Scriptwriting and storyboarding: here we use relatable storytelling techniques to craft messaging that will engage an audience, and plot the flow of the animated video content.
Detailed design: this is where the layout, design, illustration and artworking happen. Styleframes produced at this will look exactly like the final video.
Animation planning: Before we start work on the video, animation tests will explore the motion of a graphic property.
Music or voice-over recording: After sourcing a composer or music track and a voice-over artist, an audio-bed will need to be created for animators to work alongside.
All of this needs to happen and we haven't even started animating the brand's story. That, in itself, is a detailed process to ensure we deliver something high-quality and visually stunning.
Understanding typical animated video costs
Creating animated videos is an excellent way to enhance your marketing strategy and draw attention to your brand. However, there are costs associated with explainer video production, and it's crucial to understand these costs before beginning a project.
Knowing your desired look and feel, budget, and existing brand identity are all essential parameters to consider. That's why we provide a creative brief template at the start of the project so we can capture all the critical information.
Download our free briefing template
Proper budgeting at the start is also crucial for building trust between the client and agency. Unexpected costs arising midway through a project can harm that trust.
Provide the video company with references
If the budget isn't something that can be shared right away, then we recommend sharing references and examples of work that reflect what the client team like. This will help us understand the expectations for the project and reflect that in a creative proposal.
3rd-party costs and animated video companies
If you're looking to commission animated video content, one of the most important factors to consider is where the video will be used. This can greatly affect the overall cost of the production, as additional costs may be required for third-party licenses in external use.
Licensing and animated videos
As you navigate through stock video, music, and voiceover options, rates can vary greatly depending on the usage of the final product. Thanks to their extensive experience, producers from an animation video production company, like ours, can guide you through the entire process and help you understand the variables involved.
For instance, a library music track used on a social media video might cost around £150, while the same track licensed for that explainer video on paid advertising could cost £750 or more.
Likewise, voice-over artists charge a basic studio fee (BSF) and a license fee for website animations, which can increase the cost from £300 to £1500, and the license might only be valid for a year.
Our experienced team create videos for businesses all the time and can recommend when an original music composition or specific voiceover artist might offer a more cost-effective solution.
How much do animated explainer videos cost?
Now, let's take an example of a brief for an explainer video that is 60 seconds long. Below, we are going to show you what different price ranges offer:
A project ranging from £6,000-£8,000 for 60 seconds.
In this price range, we will be able to achieve something bespoke but this does rely on a shorter concept stage. This means that there needs to be a brand identity or creative style already in place, allowing us to focus on a single creative route from the briefing stage, that we know will be achievable.
Unless intended for internal use only, voiceover or music choices would be restricted and we may advise a text-based kinetic animation.
A project ranging from £8,000-15,000 for 60 seconds.
The additional budget pays for more time to explore a wider choice of concepts and story options. In the exploratory phase, we might present suggested scripts and indicative storyboard style-frames.
The artwork can be more complex, work harder and have a more distinctive illustrative style. More animation days will enable us to spend more time on intricate, nuanced animation techniques.
There will be increased voice-over options, opening up where the video can be used. All this helps marry the creative closer to the brand's look, feel and tone.
Animated explainer videos costing £15,000 and above.
This level of animation typically involves some element of brand development upfront and may include time spent reworking a static brand identity to create a motion graphics package for use in this video and future ones
An additional budget may be required for longer videos that need to communicate more detail around complex concepts or organisational strategies. Bespoke character animation would also fall into this category.
Live-action filming and VFX from £20,000 and onwards
While a simple piece-to-camera is relatively inexpensive, live-action filming takes time and people to do well, and when filming your brand and its people, it is essential that it looks as good as it possibly can.
A simple crew of camera, lights and sound, along with a director and producer is five people per day. The more locations that need to be filmed, the more quickly costs can add up.
On top of this, live-action footage needs to be edited and graded, and brand animation elements incorporated.
In conclusion
Working with a creative agency is crucial for brands looking to stand out amidst the never-ending stream of content. A well-executed visual campaign can make all the difference in driving engagement and ultimately achieving marketing ROI. From concept creation to the final cut, a creative content agency can bring the client's goals to life through custom explainer videos. With the right team behind them, businesses can be sure that their creative content will be on-brand, effective and leave a lasting impact.
Content Creatures: An award-winning animated video production company
When it comes to creating a bespoke animated video, there's no better partner than Content Creatures. Our wide-ranging animated video services create everything from engaging character animation to interactive 3D animation.
Our collaborative approach ensures that every project is tailored to your unique needs and goals, delivering an animated explainer video that perfectly captures your brand's personality and message.
Book a free consultation
If you're curious about the process and cost of working with Content Creatures, a free consultation is the perfect opportunity to learn more and get started on your next animated project.