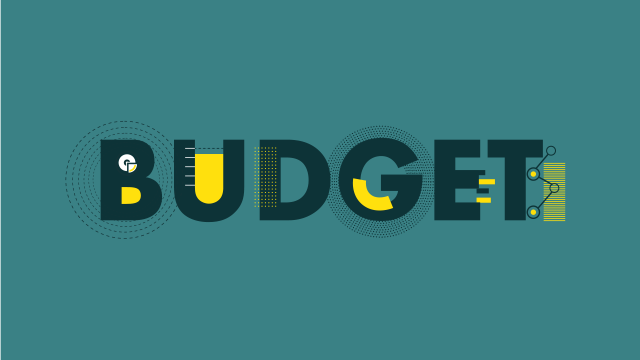 The number one question we get asked most often is, hands down, how much does animated video cost.

And it's understandable: quality, bespoke animated content that drives results is not cheap. It's important to be absolutely clear on the costs before pulling the trigger on this type of investment.

Now as with most things in life, the answer is not quite as straightforward as the question itself. 'It depends' is the short answer: it can cost as little (well, within reason) or as much as you want it to cost. 
It all comes down to what you want to get out of it, and we've listed some of the elements that affect the cost below. 
But what we really want to highlight is the importance of having a budget in mind before talking to an animated video production company. It will save you a whole bunch of time and a lot of headaches and will generally make the process a lot smoother.  
Animated video costs explained
There are many elements that can affect the total animation price, for example:
The type of animation


From 2D animation to motion graphics and character animation, there's a whole range of video types to choose from. Have a read of

exploring animation styles for marketing and communications

to find out more.

How long the video will be


This comes down to how much you want to cover and what you want to get out of it. Will it be an online ad? Or perhaps an internal explainer video? The longer the video, the more hours required to create it.

The complexity of the animation and branded elements


Every video is made bespoke according to your requirements and some can be more time consuming than others.

Where it will be used


Different platforms have different requirements, some easier than others, and that needs to be factored in. It also depends on whether you use it internally or externally. 

Costs for voice over, sound effects and music usage


Costs for these often get forgotten but unfortunately, there's no such thing as a free lunch.
To find out more about the animation prices themselves, have a read of our 'How much does premium animated content cost?' blog. 
Why starting with an animated video budget will work in your favour
Pricing animated video is complex, and if you consider all of the work that goes into creating a brief, you can probably guess it's not a quick process: 
Understanding what you do as a business and your brand identity

Understanding the client's needs and requirements for the film itself

Discussing and developing creative ideas and concepts as a team

Creating different options to present for the design concept

Knowing what the right voiceover should be and whether licences will be required  

Costing up all elements of the video including animation style, video length and music usage
And that's just to create the brief! 
We've been creating premium animated video content for clients for many years, and if there's one piece of advice we can pass on, then it's this: it is always in your interest to have a budget in mind first before chatting to animated video creators. 
Even just a rough ballpark figure will give a team of creatives enough of a starting point to shape and adapt the brief to your budget. 
Why is this important? Because, quite frankly, if you don't, it can have a snowball effect on your timelines, campaigns and ultimately KPIs. 
What happens when you don't start with a budget
The brief won't be the right fit you were hoping for

It'll likely be over (or under!) budget and include elements (like animation styles or music) that aren't quite right

The creative team will need to go back to the drawing board

This will prolong the sign-off process on your side

It will result in your campaign timelines being pushed

And ultimately, it can negatively affect the quarterly KPIs set out in your marketing strategy
So the moral of the story is to always think of a budget first before starting the animation production process. 
What if you don't have a budget yet?
If you're new to creating animated videos and just want to know, roughly, how much budget to set aside, don't fret.
We suggest you have a look at this neat little infographic we created on the truth behind the processes, costs and considerations of video animation. 
It gives estimates of how much you can expect a 60-second corporate film to cost.
And for more in-depth information, have read through the 'understanding typical costs' section on our recent blog. 
Ready for the next steps?
If you've got a project and budget in mind, we'd love to have a chat. 
At Content Creatures, we're specialists in creating animated video content that's both bespoke and highly tailored to our client's needs.
You can book a no-strings-attached, free consultation call by clicking on the button below. Talk soon!