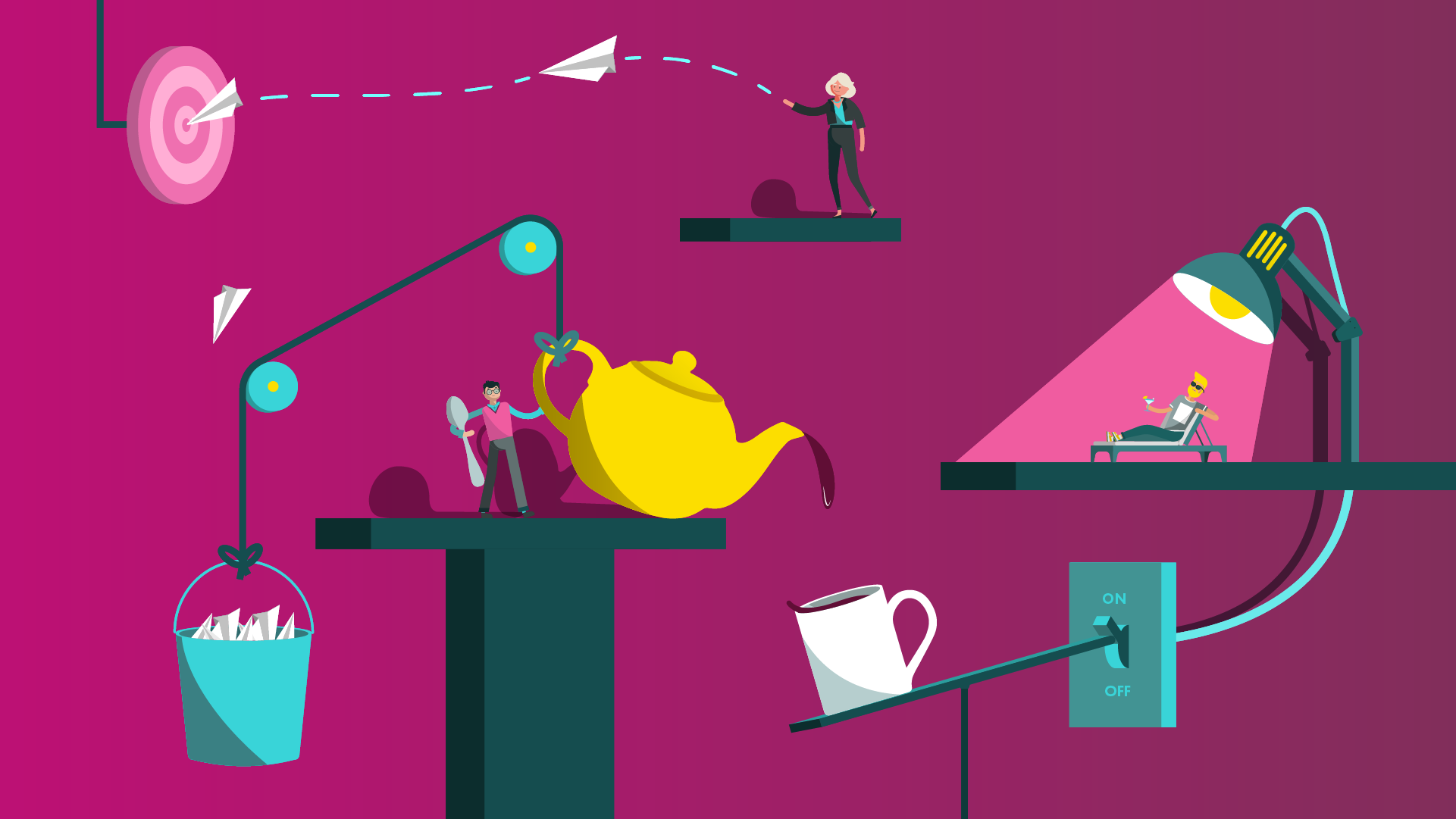 Planning for animated video as part of your communication or marketing strategy is an exciting time for a business. It presents the opportunity to invest in something creative while delivering a strong piece of content to support your campaigns.
First-time clients with less experience commissioning animation often have different ideas about the cost. Their estimates for a film can range greatly depending on who they have been speaking to. Understandably, this makes it difficult to recognise the value of bespoke animation and working with a creative content agency.
To help shed light on this topic, we've gone into more detail below about common misconceptions, the process that goes behind bespoke animation, and typical costs that you can expect.
Common Misconceptions 
The confusion with animated video usually stems from the lack of visibility into the internal processes of creating branded animated content. You see the end result – the video – but don't have the opportunity to experience what goes on behind the scenes.
This gives way to some common misconceptions about creating an animated video for business purposes, including:
1. It's quick to produce
Although some forms of premium animated content can have a quick turnaround time (2 weeks for a short video), it's more likely that it will need time and careful planning to create. This is especially the case when you need multiple videos, tailored character animation, or other detailed needs.
2. It can be used anywhere
What many people don't know is how you plan to use your video will greatly affect the way it's made and the overall cost. This mainly includes third-party license costs that go with sharing a video externally or anywhere outside of your company's own intranet. This is why it's important to work with animation experts, as they will be able to guide you in the right direction.
3. One video is enough to use across any platform or any device
If you are budget conscious, you may want to invest in one video and use that across all communication channels and devices. However, in order to get the most out of your video, you need to consider what works best on different platforms. For example, a video that would work on a large event screen will not necessarily have the same effect on a social media channel viewed on a mobile device.
4. An off the shelf animation will work just as well
Put simply, generic, off-the-shelf video and animation will fill a hole in anyone's media plan and might be a good short-term solution. But, a tailored, branded animation will add value over the long run by boosting engagement and conversions as well as building a professional on-screen brand identity that can be utilised across all your digital communications.
The Process Behind Bespoke Animation
The production of an animated film can be time-consuming, but with a bespoke animation, the art of making things move is a small part of the process. Like all things of value, there is a cost that comes with the extensive process that goes behind the scenes. This includes:
Discussing and developing creative ideas and concepts as a team
Writing and perfecting scripts
Detailed design where the layout, design and artworking happen
Planning for the animation process in the pre-production phase
Sourcing the right music or voiceover and of course the record and sound mix
All of this needs to happen and we haven't even started animating. That, in itself, is a detailed process to ensure we deliver something high-quality and visually stunning.

Understanding Typical Costs 
It is important to know that providing a quote is not a simple process and is different for each project.
Every time a client approaches us with a brief, we try and establish some specific parameters. For example, inquiring about the desired look and feel of the video; establishing whether there are existing brand elements to incorporate, understanding if there is a pre-assigned budget and also how the video will be used. This helps us set the foundations to provide accurate quotes that work for the timeline and communication needs. 
If the budget isn't something that can be shared right away, then we recommend sharing references and examples of work that reflect what the client team like. This will help us understand the expectations for the project and reflect that in a creative proposal.
What can alter the price
As mentioned, there are many elements that can affect your final quotation. But the most common is the standard industry costs and regulations for voiceover and music usage that are not often considered in typical budget planning. 
The most important element that affects a particular cost is where you use your video. For example, there is a difference in costs when it comes to using a video internally (including on your own intranet) or externally, such as on social media or paid advertising. 
Now, let's take an example of a brief for a corporate film that is 60 seconds long. Below, we are going to show you what different price ranges offer:
A  project ranging from £5,000-£8,000 for 60 seconds. 
In this price range, we will be able to achieve something bespoke but this does rely on a shorter concept stage. This means that there needs to be an identity or creative style already in place, allowing us to focus on a single creative route from the briefing stage, that we know will be achievable.  Unless intended for internal use only, voiceover or music choices would be restricted and we may advise a text-led route.
A project ranging from £8,000-15,000 for 60 seconds.  
The additional budget pays for more time to explore a wider choice of concepts, work on various script options and even present indicative style-frames. 
The artwork can be more complex, work harder and have a more distinctive illustrative style. More animation days will enable us to spend more time on intricate, nuanced animation techniques.  There will be increased voiceover options, opening up where the video can be used. All this helps marry the creative closer to the brand's look, feel and tone. 
Some more involved projects can cost £15,000 and above. 
This level of animation typically involves some element of brand development upfront and may include time spent reworking a static brand identity to create a motion graphics package for use in this video and future ones
An additional budget may be required for bespoke character animation or definitely for filmed live-action elements; which takes more planning time and additional third-party resources, resulting in a highly unique piece of video. 
If you are looking to explore live-action videos with animation elements built-in, a budget of £20,000 and above is a more realistic starting point. 
In Conclusion…
In many respects, animation costs as much, or as little, as you want to spend. But if you value the role of video in your content marketing or communications plan, then engaging branded content will take time to design and produce.
Book A Free Consultation
Working with a creative content agency will ensure not only do you get a piece of content that fits your brand, but you will find that it also delivers the desired results. 
To learn more about the process or how much a bespoke animated video might cost, we invite you to visit our services page or request a free consultation with a member of our team below.