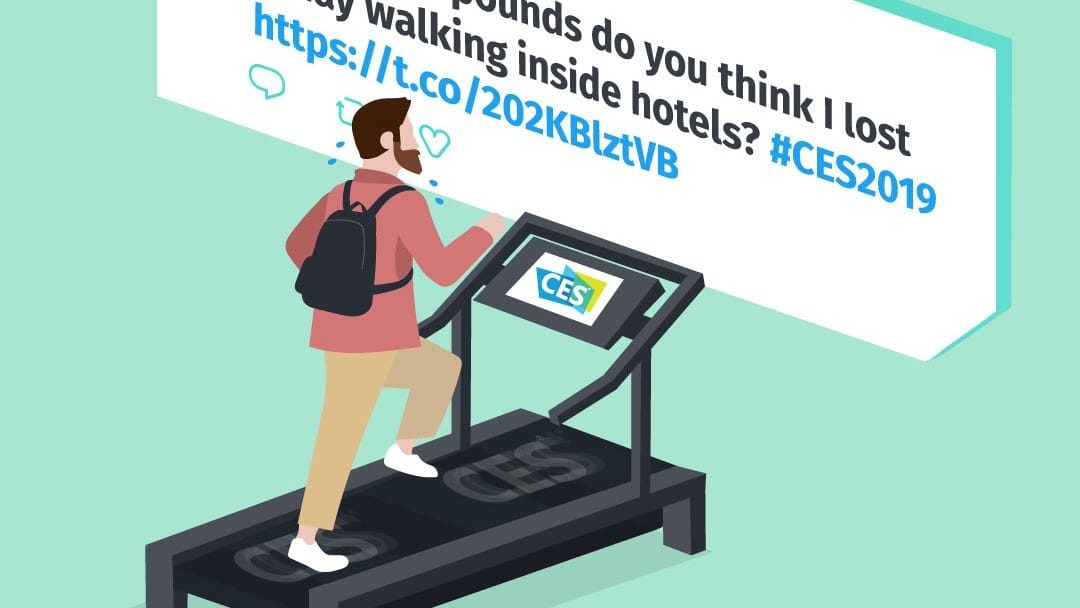 Content Creatures were briefed to create animations for Here's CES 2020 video campaign on Twitter.
.
PR and Communications consultancy, 3Monkeys Zeno, commissioned us to write, design and animate the video assets for a social media marketing push to run during CES 2020. The video campaign was to run on Twitter and promote Here, the digital mapping company, who had a stand at the Las Vegas conference.
Our brief was to create six short animations that brought to life tweets by CES attendees from previous years. We sifted through several hundred old tweets and worked up a number of treatments for the clients to choose from. With six selected, we then set about designing and creating the animations, making sure to align them to the existing Here brand styling. With CES taking place in the first week of January, time was tight as holiday season limited studio hours available.
We worked closely with 3 Monkeys Zeno and the marketing team at Here to streamline the production process, keeping the dialogue open and frequent and scheduling our internal resource, so that we were able to deliver the campaign in just two weeks.
Both client and agency were pleased with the end result and requested this supercut to extend the campaign.
Testimonial
Content Creatures were an absolute delight to work with. The team were extremely professional and went above and beyond to help launch our project in time and within budget. I'd highly recommend them and will definitely be working with them again in the future.
Elise Pearce
Associate Director (Digital)
3Monkeys Zeno