Events of the past twelve months signalled a new era for digital communications worldwide. It forced many brands to reinvent the way they reached their target audience and come up with creative ways to carry out business practises from afar. 
Whether through animated video or other forms of communication, it's important to stay on top of trends. Below, we have revisited some of the communication trends that we expected to see throughout 2020, how our predictions stacked up as 2020 evolved, as well as looking at what we can expect in the coming year.
A 2020 Recap
Visual & Artistic Content 
At the beginning of the year, we were expecting to see more companies opting for a bespoke and artistic approach to their branded content. This was being triggered by the general population growing tired of constant overexposure to advertising and needing something unique to feel engaged. 
With most people being forced to work remotely and live-action films being difficult to carry out, it's safe to say that this trend took off. Many brands opted to create animated films that helped them stand out online and maintain their communications throughout a challenging year. 
A Globalised Workforce
Next, we predicted that the workforce would continue to become more globalised with remote work increasing in popularity.  
This company culture trend meant that businesses needed to build strong internal communications to maintain employee engagement, ensure efficient performance and improve communication to keep teams feeling connected. Unsurprisingly, this trend gained more popularity than most people would have imagined. 
Mobile-Orientated Communication 
Although not a new trend, tailoring your communications to be mobile friendly was predicted to be exceptionally successful in 2020. 
However, it was more about ensuring that anything you did online was taking a mobile-first approach, as well as tailoring the content to the platform it was showing on. Since most companies were forced into digitalising their communications, this needed to happen to stay competitive on a crowded online space throughout the year. 
Brand Activism
Finally, we talked about how with an abundance of fake news and unsettling business practises, we expected to see a rise in people valuing communications from a company that showcased their values rather than their products or services. 
This trend also took off more than expected, as businesses stepped-up in different ways to support key workers and their communities. This created communications with more empathy and transparency than had been the norm.
Communication Trends in 2021
Moving forward into the new year, it's going to be essential for brands to fully adapt to the 'new normal' and ensure their digital presence is fully optimised. 
The online space is going to be more competitive than ever before, so by staying one step ahead you will achieve the desired results. Here are some of the communication trends that you can expect to see in 2021 that will help you do this.
Hyper personalisation
With new intelligent ways to market, people are getting more and more used to personalised communications. In fact, a study found that 80% of customers are more likely to purchase products and services from brands that offer personalized experiences.
To help boost the engagement of your communications campaigns, you'll want to find creative ways to personalize your content. This includes any branded video that you will be investing in. To help you achieve this, do a deep dive into the personas of your customers to understand what speaks to them the best. 
Omnichannel approach
With there being an abundance of different channels to reach your target audience on, companies will be expected to have a consistent brand image and tone of voice across their communications. This will help people recognize your brand wherever they are and to facilitate easy communication. 
One way you can achieve this is by developing a professional motion brand identity. It will take into account the different channels it will be displayed on while keeping your brand identity at the forefront of the design. 
Here is an example of a motion brand identity we created for Hayfin. We worked to develop a full on-screen branding package including assets such as; a master logo animation, name straps, image holding device, graphic transitions and animated type styling.

An increased focus on corporate social responsibility
As the pandemic continues to affect the world, those who have the ability to make a positive impact on society will be expected to do so. Companies should be prepared to have more transparency into what steps they are taking with regards to their CSR that work well on digital platforms.
Here is a video that we did for Turner & Townsend's that helped them communicate their long-term CSR goals effectively.  The concept was to present their SDG's (strategic development goals) as a company-wide ambition that all their employees and external partners would be interested in engaging with.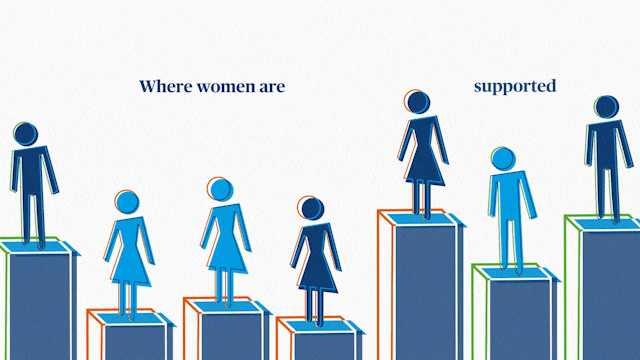 Better internal communication
In 2021, it is predicted that remote work will permanently settle at 300% of pre-pandemic levels. Therefore, companies will need to re-learn how to best communicate and engage with their team to maintain engagement. 
Most of this communication will likely be through video conferencing, but brands can look for ways to boost their learning and development through how-to or animated explainer videos that help staff with on-boarding or upskilling. 
Take this animated video we designed for Xaxis as an example.  For the client, the importance of this campaign grew as the lockdown took hold around the world, developing an appetite for learning and becoming critical for the success of all brands.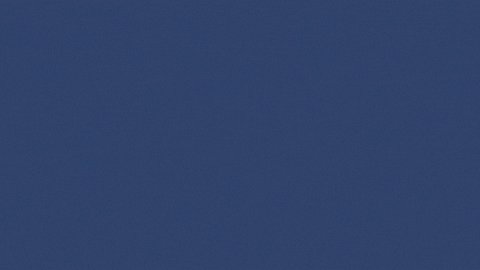 Get started on your 2021 strategy 
We are passionate about helping businesses create strong branded content to support their digital marketing and communications campaigns. 
If you are interested in learning more about how we can help you achieve this through an animated video, we'd love to hear from you.
Get in touch with us here or schedule a free consultation.