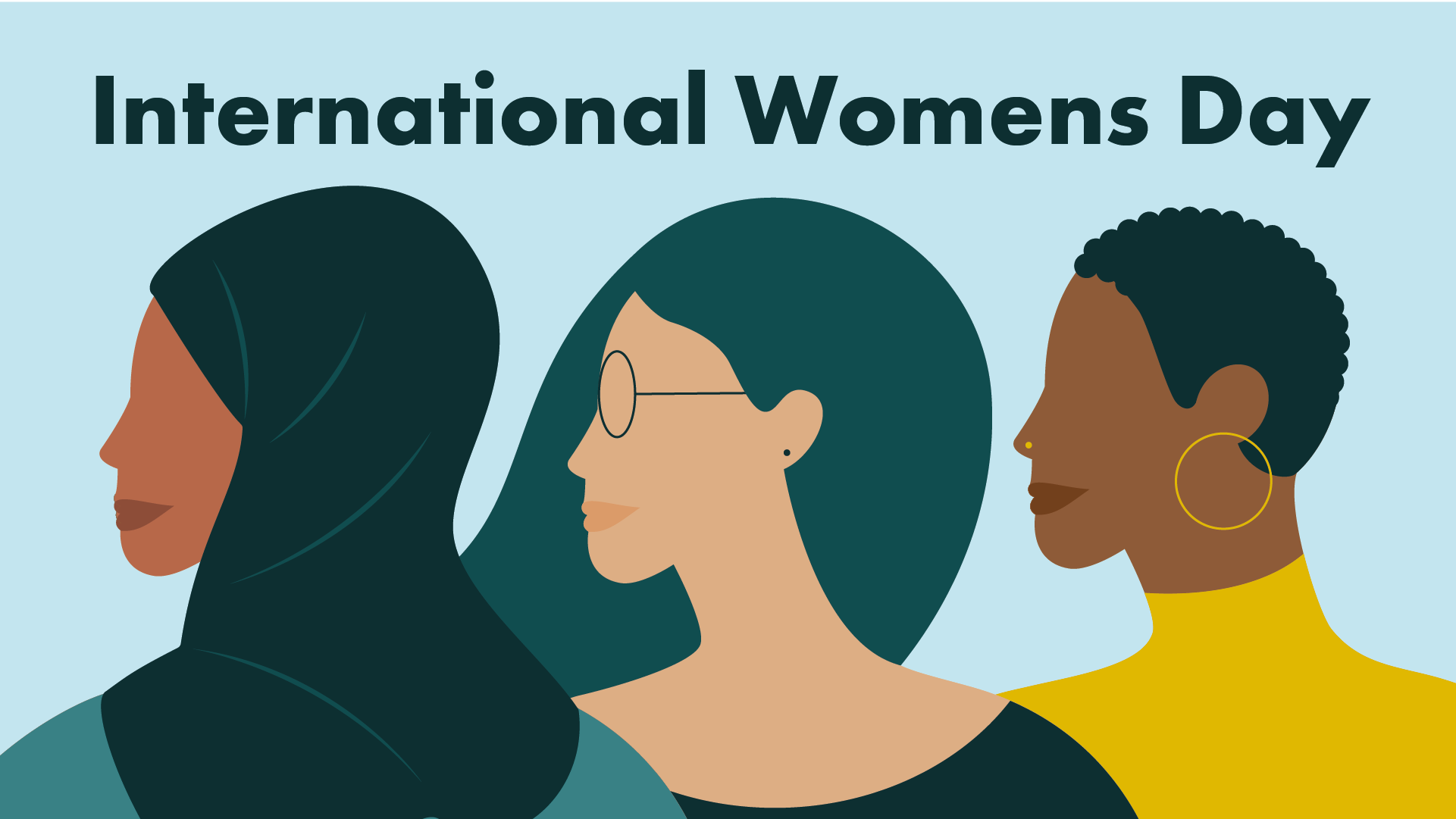 On March 8th, International Women's Day is celebrated globally, marking the social, economic, cultural, and political achievements of women around the world. Here at Content Creatures, we're proud to celebrate women's achievements and champion female talent within our creative agency. Our current gender ratio is an even 50/50, with female staff members occupying an equal number of senior roles.  
This year for International Women's Day, we sat down with some of the talented women that work at Content Creatures to gain a better insight into their careers and discover how they support women within the industry.   
First up, we spoke to Creative Partner, Cailie:  
International Women's Day theme 2023 is #EmbraceEquity – what does equity mean at Content Creatures? 
"We treat all employees as individuals, everyone has their own needs and styles of learning. So first and foremost, we make sure we get to know one another and try to create an environment where we can be open and honest when it comes to expressing these needs.
Being a fully remote creative agency, we have to work hard stay connected throughout the day with the team. Whether that is with line managers of creative partners to discuss projects, or regular check-ins to give people opportunities to voice their thoughts or concerns. This plays into our appraisal structure, which is fully transparent and allows the team to raise concerns swiftly or evaluate changes made to their job role from their last review."
How do you build a great creative agency / workplace? 
"Having a great team is key to building a successful creative agency. When looking for new colleagues we purposefully look for a diverse bunch. Diversity helps us question and analyse our briefs better, whilst also keeping our ideas fresh. Being a remote company also allows us to recruit talent from all over the country. As long as you have good internet, you can kind of work anywhere, and we equip all our staff with portable but powerful devices, meaning they are not tethered to one place if they don't want to be.
Training and personal development is really important to us. Everyone has individual training plans which are revisited regularly and are led by the individual. We promote mentorship within the company and the sharing of skills.
How do you feel things have changed over recent years for female creatives? 
"Throughout my career I have been lucky enough to be mentored by some strong female creatives and producers and although there have been fewer of them in the industry than their male counterparts, they have certainly held their own and in some ways had more of an impact on the projects I have been part of. I certainly feel that a diverse team is what leads to great work and having a gender balance on projects is crucial.
Since the start of Content Creatures we have maintained a gender balance within the creative team. We know as an industry animation has traditionally attracted less women, but over the last few years during recruitment, we have not seen as much of an imbalance."
Next, we spoke to Design Director and Lead Animator, Grace:  
What did you dream of becoming when you were younger? 
"It would change frequently but was usually something creative. I settled on animation quite early, but at one point I wanted to be a poet, or maybe a comic book artist or an architect. If it wasn't creative, it would be something to do with caring for animals, like a zookeeper or working in an animal shelter."
How do you feel empowered at Content Creatures?  
"I've worked at Content Creatures since graduating years ago, and I've always been encouraged to develop my skills, whether that was management training, being given more responsibility over decisions in a project, learning new programs or having the freedom to try different workflows. Our remote working situation has given me a great work-life balance."
Who are the female creatives inspiring you this International Women's Day? And why?  
"I've been enjoying the work of character designer Esther Morales who recently worked on "My Father's Dragon". I also like to keep up with each year's crop of student films which are often creative gems – One of my recent favourites is Michelle Cheng's "Birdsong" which was a lovely blend of illustrative and graphic styles and had the most important component in an animation – a great story."
Followed by Head of Marketing, Nicola:  
How do you feel empowered at Content Creatures?  
"I think it all comes down to trust. One of the things that attracted me to this role initially was that it was fully remote, and being the Mum of young children who are only 1 and 4 years old, balancing the needs of professional and home life is hugely important to me. After I met Cailie & Brett it was clear they had a strong idea of where they wanted to take the agency and I think that's where the trust works both ways. It's imperative to know you're trusted to get the job done but also that you trust in the vision of the leadership. Feeling empowered for me is about being able to make a difference but knowing you've always got that chance to check in and get support if needed.
I've worked in several corporate environments over the years and a lot of middle-aged men heavy boards. I've seen them promoting the idea of empowering women but in practise the policies and culture actively work against that goal. So unfortunately, it ends up just being lip service. Having female representation at the top makes all the difference."
How do you feel things have changed over recent years for female creatives? 
"Some industries are quicker to move on than others but generally attitudes are changing. I think there's more acceptance of coming to work as a rounded person with other areas of your life, not just work. For people like myself, with childcare responsibilities, flexible working allows me to work at a seniority that's in keeping with my experience but also enjoy time with my children while they're little. Being part-time used to be seen as a bit of a dirty word but I think people are a bit more enlightened nowadays that not everyone can fit into the 'full-time, working from a fixed desk' model. But that doesn't mean they don't have value to add. What's great to see nowadays is greater representation and more awareness."
What is your proudest achievement?  
"I've been lucky enough to work in some high performing teams over the years, and have delivered strategically and operationally across integrated campaigns, websites and events that have got some great results. I think professionally though, my proudest achievement is being a great mentor and manager. Being able to nurture talent coming through the ranks is really satisfying!"
And finally, Agency Producer, Liz:  
What did you dream of becoming when you were younger? 
"I'm a musician at heart and have always enjoyed writing music. Luckily, I still get my music fix when producing, hunting for the perfect library track, or commissioning an original piece. The right track can make all the difference to how a film or animation lands with an audience, so it's an important part of the process."
How do you feel empowered at Content Creatures?  
"Having worked in many different agencies and production companies, I know the difference it makes personally and professionally when you're trusted to do your job. At Content Creatures, every member of staff is crucial to the success of the business, we all work together and everyone has a voice. There's a high level of accountability, but also endless support – that's empowering."
What is your proudest achievement?  
"I would say, re-planning my wedding three times during lockdown and not completely falling apart! The stress and emotional toil were immense, but we persevered, going from 100 guests, to 30 and then a week before, only 15 people being allowed to attend. Sometimes, you just have to roll with the punches, make a new plan and move forward."
Get in touch this International Women's Day to find out more about how we can help with your next project.