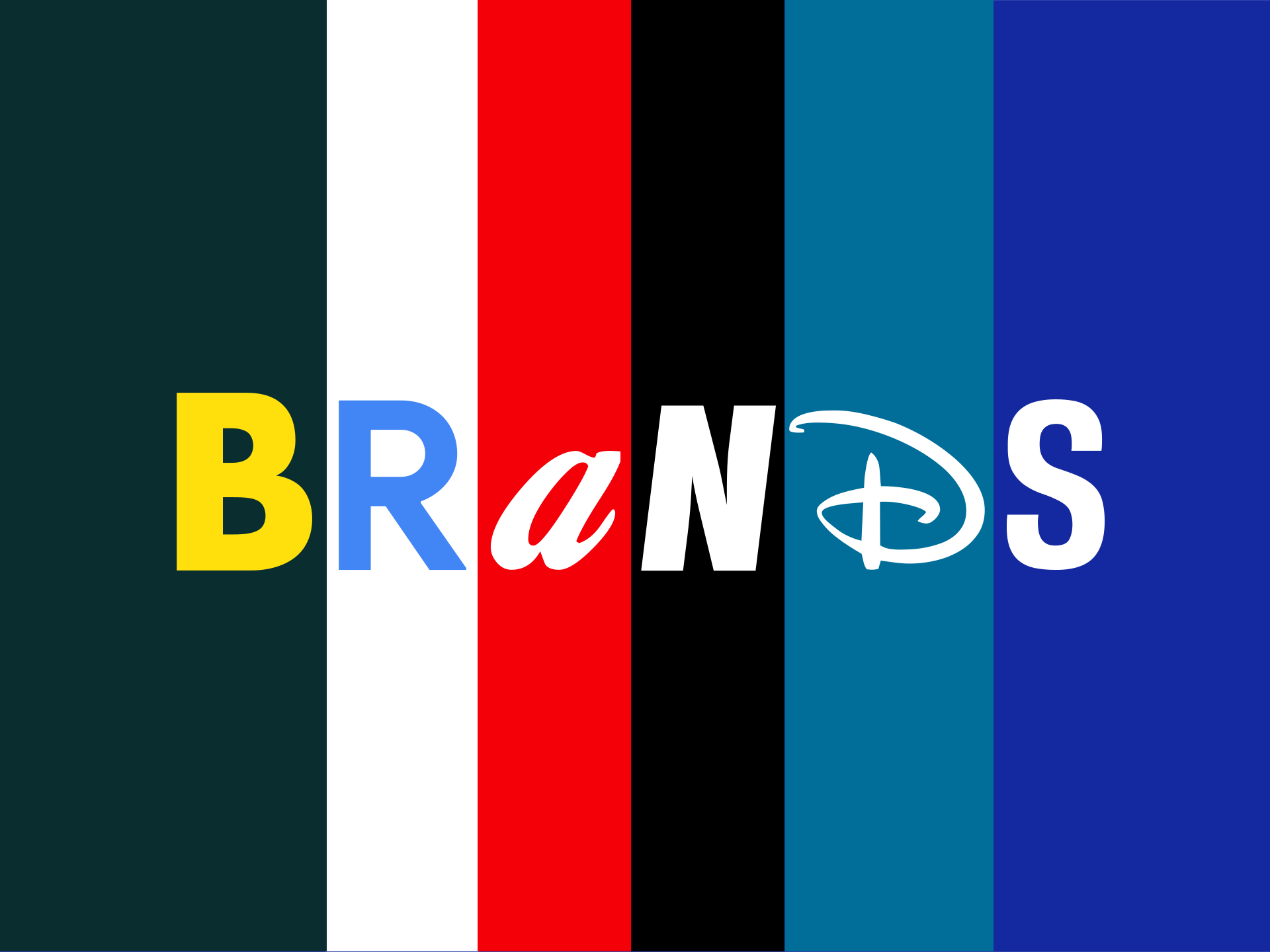 Creating a unique, inspiring brand identity with a look-and-feel that's authentic and true to your values can be worth thousands. It'll come as no surprise that Apple retained the top spot last year as the most valuable brand in the world, with a record valuation of more than $355 billion.
Simply put, a brand without a strong, recognisable identity cannot begin to compete in a landscape dominated by household names and global conglomerates.
At Content Creatures we have created and developed brand identity and digital content for several companies, in a variety of sectors, including our own.
We understand that developing a brand identity requires more than just fonts and logos. It's about crafting a personality that speaks to your audience, and the way people feel when they recognise your brand.
Why do you need a brand identity?
An effective brand identity elevates a company and its products from being just one commodity, to something with a unique character and promise. Your brand:
Is the "face" of your business
Is your company's mission statement
Establishes credibility and trust
A template for everything
Generates new customers and delights existing ones
Let's look into a few of these a little closer…
The "Face" of your business
The "Face" of your business will often comprise of many elements, including colour, design, and of course a logo. But it could also be the face of a unique character – a green giant or laughing cow. It's the first thing your audience will notice and, if done right, will be the thing they remember. Which is why it's so important to get it right.
We've developed brand identities and digital content for asset management firms to charities to waste management suppliers. The goal is always ensuring consistency and promoting longevity.
Your company's mission statement
Your styling and brand identity needs to authentically represent all that you stand for as a company. For example, if your mission statement includes values such as transparency, inclusivity and a forward-thinking approach to business, your suite of brand assets needs to reflect these values. The language would be clear and accessible; your choice of colour and shape would be modern, rather than traditional.
Each stylistic decision about your brand is another opportunity to show your audience who you are and what you stand for.
Credibility and trust
Trust is a hard to come by commodity these days. Building credibility for your brand is never easy – especially if you're starting from scratch. But developing a clear brand style with a creative agency is a great step towards earning these valuable badges for your company.
A template for everything
When your brand style has been created, you then have a valuable toolkit of assets to use across all communications, this could include:
Name straps
Email Signatures
Internal reports
Labelling on infographics or charts
Conference stands / Roadshows
Your brand is then consistent to your audience, across every platform, and further establishes itself every time its viewed and recognised. See one of our previous articles on the importance of establishing a consistent tone of voice with animated video.
Brand identity generates new customers and delights existing ones
A new or updated brand style can boost your company's confidence, impressing new and loyal customers and driving engagement. Over the years, we've worked with companies to evolve their brand style, refreshing their look as they grow into different areas.
So now that you have an expertly crafted brand style, what now?
For companies with an established brand style, a great way to utilise your carefully crafted toolkit, and further increase brand awareness, is to launch a brand campaign.
A focused brand campaign is the perfect opportunity to build on your existing brand. Whether you're launching a new product or diversifying your portfolio, a brand campaign allows you to promote key messaging in a way that will instil trust and confidence in your target audience.
And the best bit? Every time you launch a brand campaign you're reinforcing every aspect of your brand – your mission statement, credibility, your values, and your investment in the future for your company and customers.
So, whether you're starting from scratch, have an established brand in need of a refresh, or have a new product or service to launch, get in touch with us today to see how your brand style can work for you.