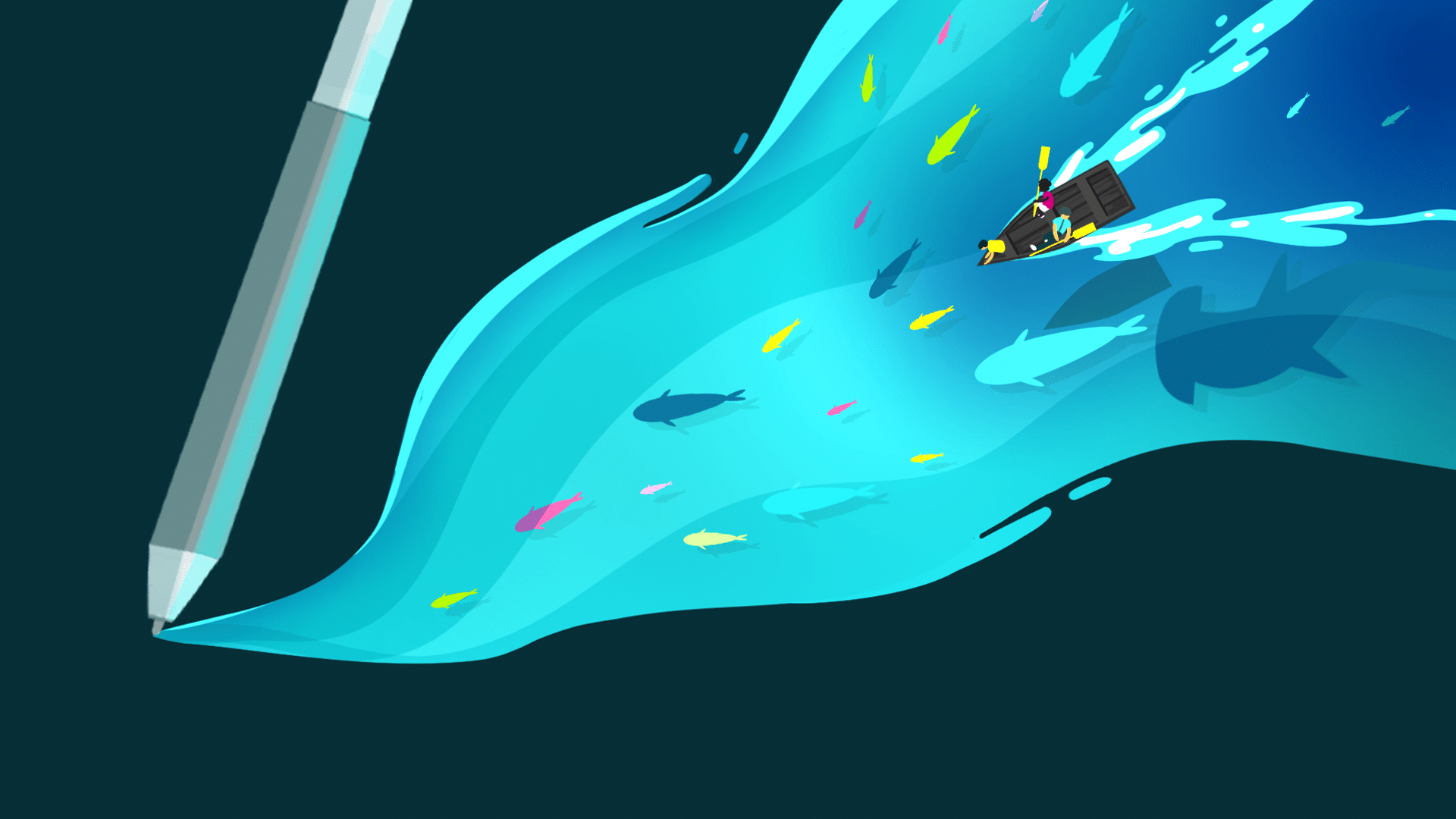 As we head into a new normal, we can see more and more how the pandemic has reshaped consumer behaviour. 
More than ever, people are dependent on shopping and carrying out daily tasks online. In January 2021, the proportion of online retail increased to a record level of 35.2% in the UK alone. 
Following this accelerated change to go digital, many consumers have been left feeling overwhelmed and need more support from the brands they are loyal to.
Unlike traditional brick and mortar, there is a learned process of researching products and services online that they may not be used to. 
This is where explainer videos can help your customers understand your brand, products and services in a clear and reliable way. It is also becoming the preferred method of content consumption, with 72% of consumers preferring videos to learn about products or services. 
We've outlined some of the main reasons why an explainer video may help you connect the dots between your business and the new digital adopters in your target market.
Communicate key information in an accessible format
Most people find online videos to be the easiest way to learn about a product.  
With text, it can be a challenge to display all the information in a concise way whilst still ensuring they are fully able to understand the important information. Plus, people will often lose interest quickly if they are not able to locate the information they need.
This is where explainer videos can eliminate this issue. In video format, information can be conveyed in a digestible yet engaging way. Customers will also be less likely to miss important information that would impact their purchasing decision. 
Animated videos are especially effective at this, as they tend to be more unique and can break the ice with humour or create emotional connections.  
Convey your branding & values effectively 
If someone is just getting used to being a digital adopter, they may not be inclined to trust everything they see or hear. 
Explainer videos are excellent at developing trust. They communicate your branding and values quickly, helping to establish you as a legitimate business. 
Not to mention, around 71% of consumers prefer buying from companies aligned with their values. By helping your target market see that you share their values, you will improve your bottom line.
In addition to developing trust, it also cuts down on the time that your customers spend looking up information about you.  Instead, that time could be spent directing them towards the desired action, such as a purchase or a form submission.  
Show your personality and 'human' side
Studies have shown that if people perceive a brand as more human-like, they're twice as likely to love the brand and 1.8 times more likely to recommend it. 
Customers who are used to shopping in-store will expect to see this translated online. They will get frustrated with the lack of interactions and will be more drawn to companies that encourage this. 
With explainer videos, it is easy to maintain an emotional connection with your customers, which is what consumers really want. This is especially the case with animated videos, as you can invest in character animation that can act as a consistent and friendly 'face' for your customers. 
Having this more human-like interaction with your business can ultimately help them feel more at ease with making important decisions online. 
Want to keep learning?
If you are interested in learning more about creating films for business use, we have a wealth of content for you to explore. Here are some articles that might be of interest: 
Book A Free Consultation
If you are interested in starting your own animated explainer video, we'd love to hear from you. 
Get in touch with our team today to organise a free consultation. Additionally,  take a look at some of our best animated explainer videos here to inspire your video.