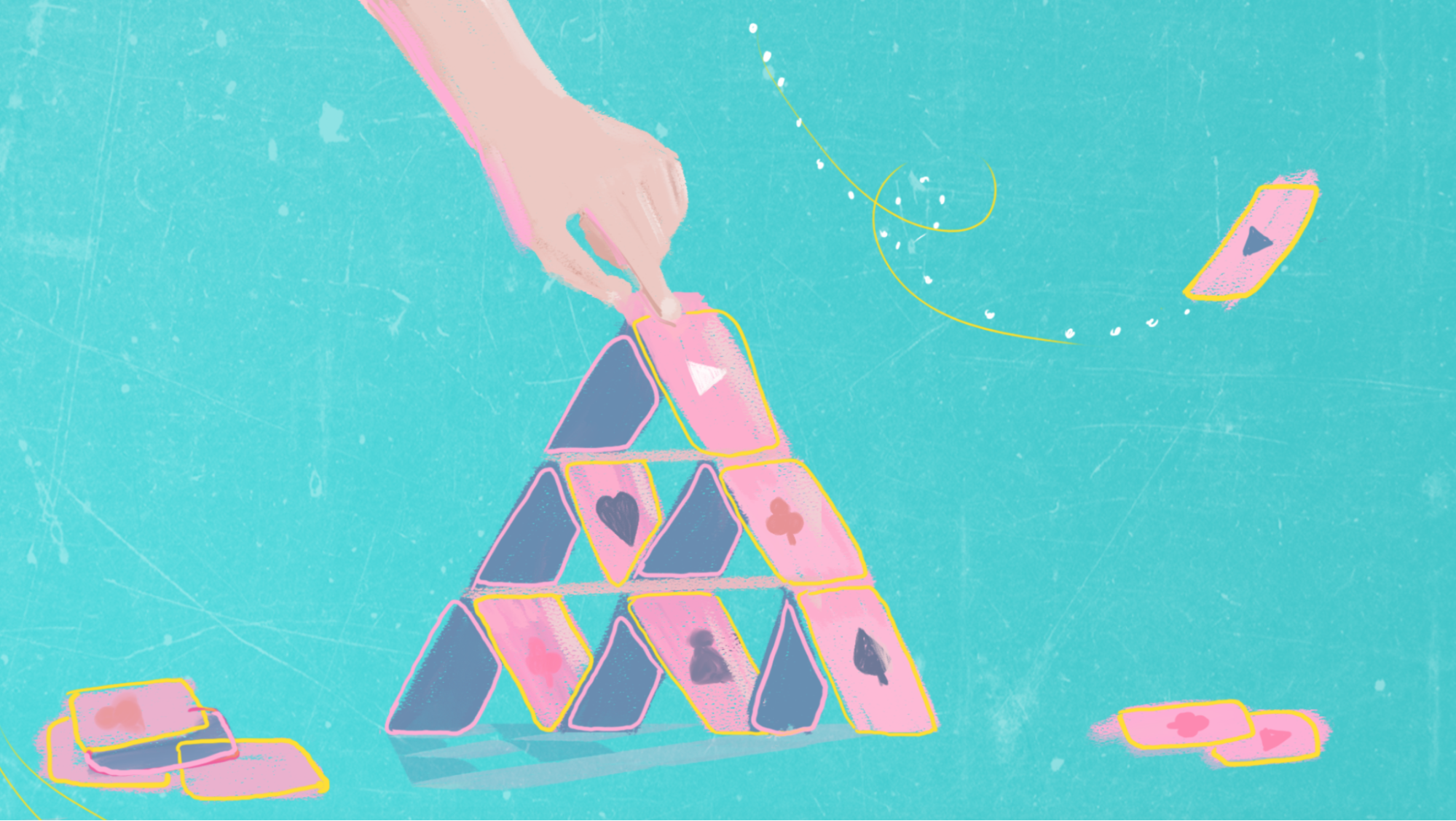 Creating an animated explainer video is an exciting venture. Not only do you have the opportunity to create an engaging piece of content for your audience, but you also have the creative freedom to showcase your brand in a new way.
What many brands don't realise is that a great explainer video takes careful planning to get right. To help you get started, we have put together a few tips on an effective animated explainer video structure, as well as a few added recommendations at the end.
How to Craft A Unique Explainer Video 
Put simply, an explainer video is a marketing tool used to communicate something about your business to your target audience. This message is, more often than not, about your product or service. 
It is easy enough to use the entire explainer video to summarise key selling points, but this can mean that it's lacking in brand personality and emotion. 
The nature of premium branded content means that each video will be different depending on your brand. This is because your brand identity, key message(s), and other ingredients are used to craft a unique explainer video each time. 
However, there are tips and tricks on how to structure your animated film to drive the best possible results from your campaign. Here are just some of our recommendations below.
1. Present the problem in the first 30 seconds
More often than not, your audience will only be interested in how you can help them solve their problem. If you start your video with an unrelated message, such as spending too long introducing yourself as a business, you may lose the attention of your viewer before they've reached the key message. 
To ensure you are making the most of your film, present the problem you can help solve within the first 30 seconds. This should be presented in a way that is relatable and speaks to your audience, which will help you set yourself up for the rest of the film. 
2. Show how your product or service can solve the problem 
Once you have captured their attention with a relatable issue, this is where you can focus more on your key selling points. 
Approaching it this way will help break the ice and encourage your audience to listen. This is especially the case if you are able to tap into a certain emotion, which will increase the chances of your viewer sticking with the whole video.
Remember not to detail too many selling points, as it just becomes overwhelming. List only a few of the solutions that your product or service solves. 
3. Add a call to action
With animated explainer videos, you can be so focused on trying to fit as much information about your solutions to the viewer's problem that you forget to tell them where to go next. 
Make sure to always include a call to action at the highest engagement level point of the film. This often naturally falls after you've presented your key selling points. 
For example, if you are promoting a free trial for your product or service, you can direct your viewers to a landing page that will facilitate the sign-up process. Or if you are looking for a softer approach, you can also direct them to another video or blog post that they might find useful. It's all about keeping them engaged and working towards the next step in your funnel.
4. Keep It Short
Since you'll most likely be showing this video to people who aren't aware of your brand, you will want to keep your video short. Around 60-90 seconds is typically recommended for an animated explainer video. 
If you simply can't pack everything into one video, you also have the option to create a longer film and from there, create a series of shorter videos to promote across your website paid marketing channels. You also have the option to create a series of different films, which can still be cost-effective if the creative concept is shared across each film.
Other Tips for Effective Explainer Videos
A great explainer video, unfortunately, isn't determined by a single formula. You need to incorporate other important elements into it to help it shine online and get the attention it deserves. Some of these elements include:
1. Keeping it on-brand 
From the colours you use to the tone of your voice, your video should be bursting with your brand's identity. An animated film offers the opportunity to take creative freedoms, but this means it's easier to stray away from your brand personality. 
As much as you want to make the content memorable, your audience should also remember that it was you who created it in the first place.  
2. Don't forget to inject emotion
These days, your videos will likely be used to support your social media marketing, both for paid and organic promotion. Most people are looking for entertainment on their social feeds, even if it's for business reasons. 
What constitutes entertainment can vary depending on what your followers are interested in, but the best way to achieve this is by evoking a key emotion in your film. This includes, but is not limited to, humour, nostalgia, serenity or compassion. 
The key is to find something from the brief that will create an emotional connection between your brand and your audience and make that the focus for your explainer video. 
That connection will promote this entertainment factor, making the video more likely to stick and encourage people to rewatch it, talk about it and share it.
3. Planning ahead 
Most brands don't start making an animated explainer film until they've identified the gap in their communications plan. 
A high-quality animated film can take 6-8 weeks to complete depending on the script and voice over requirements. It can, of course, be completed in a shorter amount of time if required, but giving yourself more time can mean less stress when it comes to using it as part of a scheduled campaign. 
Want to Keep Learning?
Whether it's explainer videos or another type of film, animation can play an important role in your marketing and communications plan. 
Here are some other resources that you can use to support your strategy: