A sock revolution
When they launched in 2008, Happy Socks revolutionised the sock-buying world. Their high-quality product sported fun contemporary designs and made them the must-have sock brand. Although popular, Happy Socks' budget for animated social media video was low.
With the sock-buying season approaching (or Christmas as it's otherwise known), we reached out to the marketing team with a suggestion. Content Creatures would create a 60″ animation in return for socks – lots of socks – that we would send out to clients as a new business promotion.
What We Did
Animation
Brand development
Copywriting
Creative strategy
Digital assets
Music composition
Storyboarding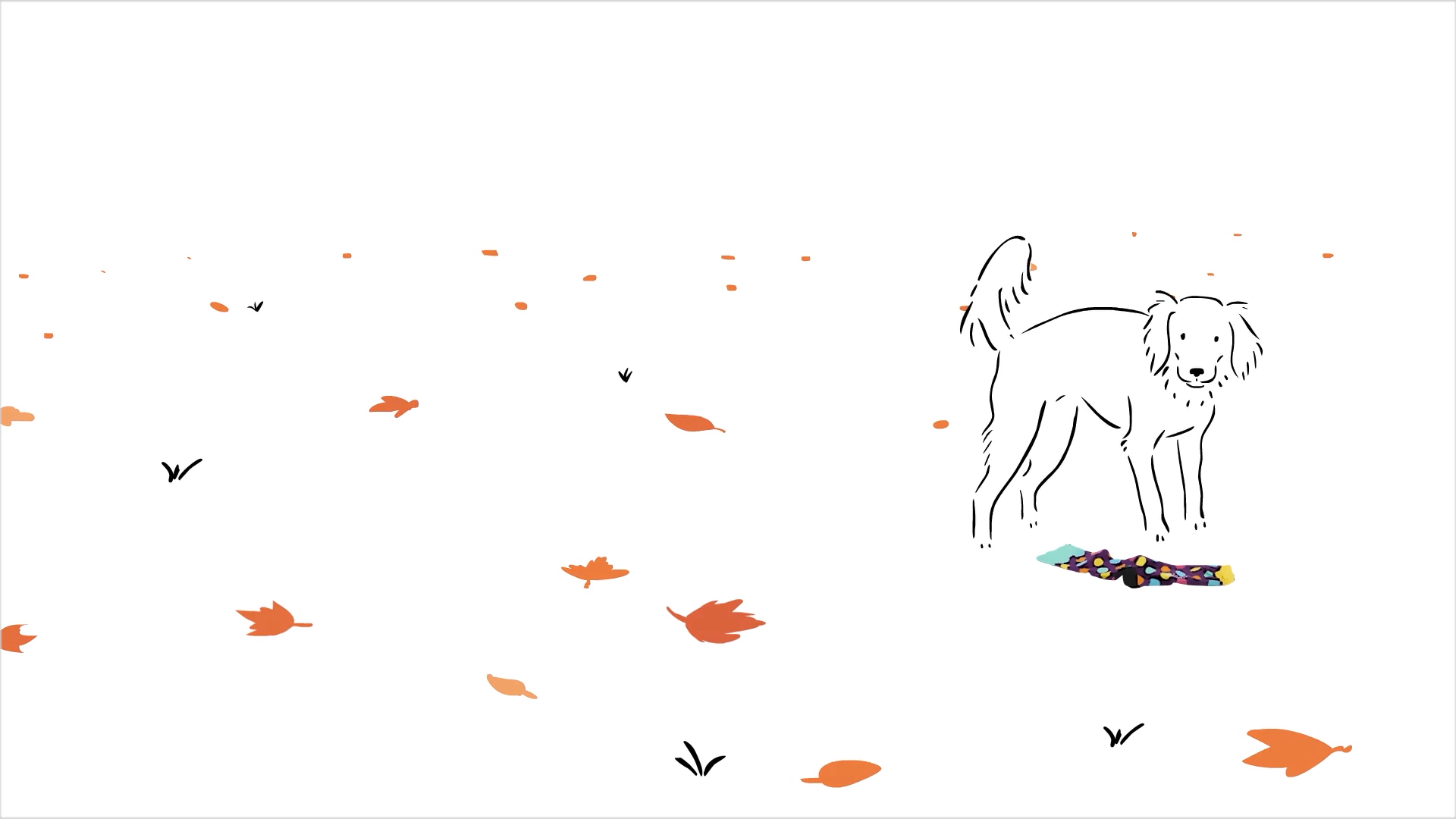 Sock Brand Love
We started with three bits on insight. First, socks are a favourite Christmas gift. Second, socks go missing and appear at random months later – where they go is a mystery. And finally, because of their fun designs, Happy Socks are joyful and there isn't a creature alive that doesn't want to own them.
From this our team developed a strategic thought: "Happy Socks are gifted at Christmas, and they spread happiness wherever they go all year round."
Our copywriter drafted a story that followed a lost sock on its journey from one Christmas to the next. The sock encounters various creatures along the way and provides joy throughout.
Developing creative concepts
Conscious that we wanted the bright vibrant designs of the socks to stand out, we developed a clean line-art illustration style and combined this with stop-frame animation of the socks themselves – this was important as we needed to incorporate actual product in the film.
Charm and Warmth
The traditional hand-drawn frame-by-frame animation added charm and warmth to the video, evoking a nostalgic sense that countered the contemporary sock designs.
We worked with a composer to create a beautifully orchestrated track that responded to the action in the scenes.
Our first award-winning video
For a social media campaign Happy Socks hadn't planned, it delivered.
The 'Spreading Happiness' animated social media video racked up 50,000 views in the first 48 hours.
Not only that, but the video won our studio its first award and the socks we sent out acted as a powerful new business initiative for Content Creatures, delivering new clients that we still work with today.