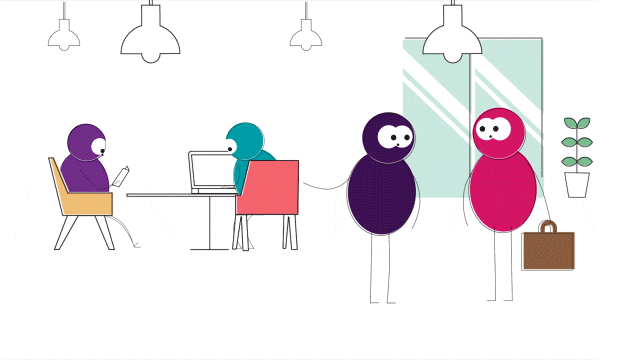 For as long as anyone can remember, marketing has been an essential part of business practices. In fact, according to The History Cooperative, modern marketing is said to have started during the 18th-century industrial revolution. 
Marketing has a rich history and for hundreds of years, marketers have been planning how to allocate their marketing budget to get the highest return on investment. This part of a marketing plan has remained consistent. What is new is how we should be spending this budget.
Digital marketing, or marketing that is carried out on any platform like social media, email and paid search advertising to name a few, has become the most popular way to reach your audience. It is trackable and much cheaper when compared to traditional (offline) marketing for the same results. 
Out of all the different ways you can utilise digital marketing, video marketing has become one of the most important things to consider. In previous blogs, we outlined in more detail why video is a crucial element of digital marketing, but how do you plan for video in your annual budget when you have many different channels and activities to consider?
We've outlined below how you can allocate your budget for video, both at the beginning and end of the fiscal year. Furthermore, we've included some helpful statistics to help you convince the key decision-makers in your business why they should invest in video marketing.
Create a brand new digital marketing plan
If you are starting from scratch, there are a few key elements that you need to keep in mind if you want to learn how to allocate budget for digital marketing in a smart and strategic way. These elements are especially important for incorporating video. 
Think of your end goal
Before creating a plan about where you want to spend your budget, consider what your end marketing goal is. Is it to increase revenue? Maybe it's more important to boost brand awareness? Or is it to attract new talent or investors? 
Whatever your goal may be, identifying it early on will help you tailor your digital marketing strategy. 
Choose your audience
To its core, marketing has one essential purpose: to entice a targeted group of people to buy a product or service that you are selling. So, in any of our marketing efforts, we need to be sure we keep this group of people, or 'target audience', in mind at all times. 

Identify your best channels
Now that you have a better idea of your goals and target audience, it's time to develop your channel strategy. Think about where your audience is likely to be and the digital channels you can reach them through. 
For example, if you are targeting an audience under the age of 35, you will likely want to develop an Instagram strategy, as more than half of the global audience is this age or younger according to Sprout Social. 
Develop your content 
Content creation for digital marketing can come in many forms, including blogs, emails, and videos. Each can serve a different purpose and have different levels of effectiveness in helping your target audience take the desired action – whether it be to contact you, subscribe to a newsletter, or to learn more about your product, service, or brand.
It is best practise to develop a well-rounded content marketing strategy, but including video will never lead you astray. In fact, video can be one of the most effective ways to deliver your message, as it allows you to deliver a complex message in a digestible, entertaining and easy way. 
It's not always about starting from scratch…
Each of the above is key considerations when creating a brand new digital marketing plan. But you don't always need to come up with a completely new strategy. Often you might find yourself in the middle or end of a marketing plan that has already been created and approved. So, how could you better incorporate video in this situation?
End of fiscal year budget allocation  
In many cases, we speak to marketing teams who have come to the end of the fiscal year with a leftover budget. This is an exciting position to be in because you have the opportunity to explore new channels for marketing that were not previously considered.  In this case, video is often the most effective way to spend the excess budget. This is, of course, if it was not already part of the original plan. If it was, there are many other ways you can work video into your marketing channels. Those include: 
– Explainers/how-tos
– Recruitment  
– Internal/external training 
– Whitepaper summaries
– Product or service launches
– Rebranding announcements 
– Event promotion
The great thing about video marketing is you can communicate almost any message you want. At first glance, a well-made video can seem expensive and take up a large portion of your marketing budget. This often presents the problem on how to convince the decision-makers that it's worth the spend. 
Convincing the decision-makers 
Whether you are the decision-maker, or you need to present the annual budget plan to someone who will ultimately make the call, you need to be able to make the case that a high-quality video will be worth it. 

We think that the statistics speak for themselves. Here are some undeniable reasons why video is an important part of your marketing budget: 
– Video could increase conversion rates by around 80% and 90% of consumers say they use video to influence their purchasing decision. 
– Our brain can process visuals about  60,000 times faster than text, meaning we can deliver more information in a shorter amount of time. 
– This year, 82% of consumer internet traffic will be made up of online videos. That is a huge increase of 15 times the levels witnessed 5 years ago. 
– Six out of ten people would rather watch online videos over terrestrial television.
– Over 1 billion hours of YouTube content is consumed on the platform every single day.
In addition to these stats, it is worth mentioning that video can be used across multiple channels and if made properly, can be repurposed for the entire year, if not longer! 
Plus, one longer video can be re-imagined into shorter videos for social media or within a campaign as teasers. This is perfect for events or major product or services releases where you need to continually post without overusing the same video content. The possibilities with video are endless, which is why making it a major part of your marketing budget is crucial, especially in 2022.
Working with the right agency
However (or whenever) you decide to incorporate video into your digital marketing strategy, you want to make sure you are working with an agency that can help you bring your ideas to life in the best possible way.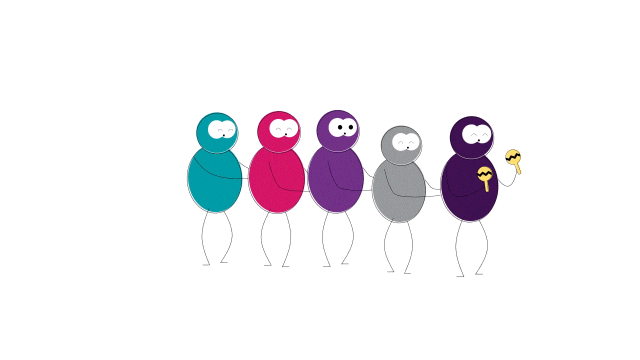 At Content Creatures, we are committed to spending time getting to know your brand before we start making your video. We do this by following this process. 
If you would like to speak about how to start your next animated video, get in touch today.