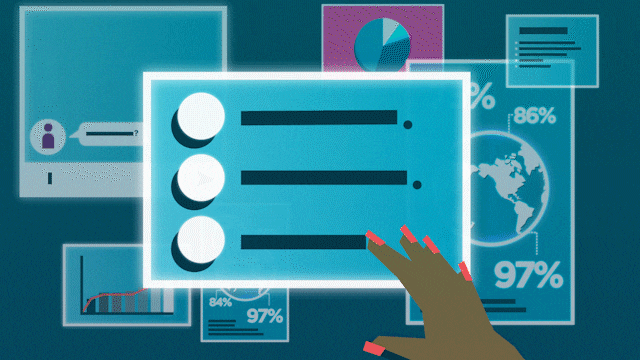 If you are not using video yet in your marketing strategy, then it's high time you get started. Video is now the preferred medium for consuming online information for the majority of internet users and it's only growing in popularity. 
Just take a look at some of these eye-popping stats below:
In 2022, 82% of consumer internet traffic is made up of online videos. That is a huge increase of 15X the levels witnessed back in 2017. (Cisco)

Out of every 10 people, 6 would rather watch online videos over terrestrial television. (Google)

Over 1 billion hours of YouTube content is consumed on the platform every single day. (Google)

78% of people watch some form of online video each week and 55% of people watch an online video every single day. (HubSpot)
If you're not investing in video content, then you run the risk of users simply bypassing text-based pages or documents and seeking out rival brands that do.
7 Reasons Highlighting The Importance Of Video Marketing
Everyone knows video views are exploding and that investing in video content has too many benefits to mention. So, we've decided to outline seven of the lesser-known reasons why video is important in marketing:
1. Videos are highly shareable assets 
Video content is a lot more shareable than other forms of content such as Slide decks, PDFs or audio-based files. People are highly unlikely to share content if it requires a high degree of effort for their connections to consume. Investing in short 2-minute videos is the best way to tap into network effects and increase your chances of your video going viral.
2. Videos help people remember a message
If you are a business trying to educate or inform, this is one of the best reasons to invest in video marketing.  It's been proven that users retain 95% of a message if they watch it on video, as opposed to 10% when reading it in text. This makes your message register much stronger and has a longer-lasting impact.
3. Algorithms love video content 
The main digital platforms like Instagram, Google or Facebook are continually making decisions about which content they should show to specific users. 
The great news is if you're uploading video-based content, this gets prioritised and gets a head start. Platforms are more likely to show video content to their users and the content is also likely to have a longer shelf life in people's news feeds. 
Take Google, for example. Video search results are 50 times more likely to rank highly on Google than plain text results, and also have a 41% higher click-through rate.
4. Video content builds trust 
 Another good reason to use video marketing is that videos create a more trusting environment for your visitors. 
When we consume a text-heavy webpage, we sometimes don't know whether the content on that page is accurate or even if it has been pasted from elsewhere. Users recognise that it takes a lot more effort to put together a video and are more likely to trust what is being said by the brand. It also helps to visually see someone as an ambassador for a brand, to hear their voice and see their personality.
And trust pays off: 57% of consumers say videos make them more confident to make online purchases.
5. You can animate videos
Good brands are storytellers by nature and some stories they may want to tell may just be too complex or difficult to explain with text. 
Videos are so effective because you can do anything with them. If you have a unique story or message to tell (which can't be shot in real life), you can animate it. Animation gives brands the ultimate level of content flexibility, allowing them to ring to life any creative message your brand feels is worth sharing.

Take a look at the below video we created to tell our story about why we decided to become a fully remote business as a result of the Covid-19 pandemic.
6. Video content opens the doors to new platforms 
The importance of video in marketing is clear because, without it, you can't physically advertise on some of the web's most lucrative platforms. 
Taking the time to create a stunning marketing video is the first step, but once you have invested in video content, you then have the opportunity to utilise that video in a growing number of destinations. 
Without video, you won't be able to take advantage of some of the promotional opportunities provided by the likes of YouTube, Video-On-Demand Services or working with high-end influencers.

And making the most of these platforms is important as shopping behaviours continue to change this year. According to a recent study, 90% of global shoppers say they discover new brands on YouTube and more than 40% have gone on to purchase from them.
7. Videos help with your internal comms
Video marketing isn't just an effective way to talk to your consumers, it's also a great way to improve your company's internal communication. 
This is more important than ever in 2022, as 'pandemic epiphanies' have shifted employee priorities towards placing a greater focus on their health and wellbeing. It's no surprise that one of the key communication trends this year is to have more empathetic internal communication with your employees. 
Video is a more personal way to reach out to people internally than written messages. Animated video in particular has the ability to explain things with humanity and warmth. Take a look at the below video we created for PMG Career to help them foster more employee engagement.
Getting started with video marketing in 2022 
If you're ready to step into the world of video marketing this year, we've got some great news for you. You can download our free Ultimate Guide to Video Marketing in 2022, covering everything you need to know about animated video before getting started. 
And if you want to know a little more about us (hello!), we're a creative content agency producing high-quality, bespoke animated videos for big brands. 
We love what we do, and we've been doing it for years. Why not take a few minutes to explore our work? And if you've got some ideas to talk to us about, we'd love to hear from you.
Our contact details are in the footer or you can book a meeting with us below. 
Summary of the 7 reasons why video marketing is important in 2022