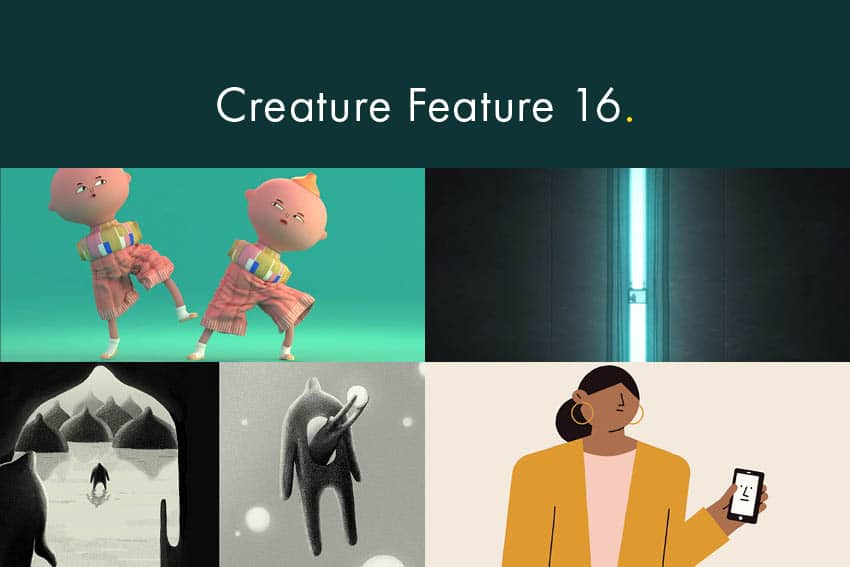 Laurie Rowan // 3D Animator
Laurie Rowan is a Bafta award-winning animator and illustrator based on the South Coast of England.  His hilarious characters have been used to front design festivals and his animated GIFs have had millions of views online.  His quirky style is unlike anything else out there, we love it!

Jocelyn Tsaih // Hearing Voices
Jocelyn's style is graphic, yet still quirky and characterful. The simple shapes and abstraction make for clear, powerful messages.

Mozuya // Lost Found Melody
A little something from Japan – we especially love the way we enter and exit video game pixel graphics stylings, and the way the 3D underpinnings work with the 2D look.

Adrien Ghenassia // Illustrator
Adrien is a French illustrator and animator based in Paris. The mixture of bold colours and simple shapes are really fun to look at. We love how each illustration uses calming, complementary colours.