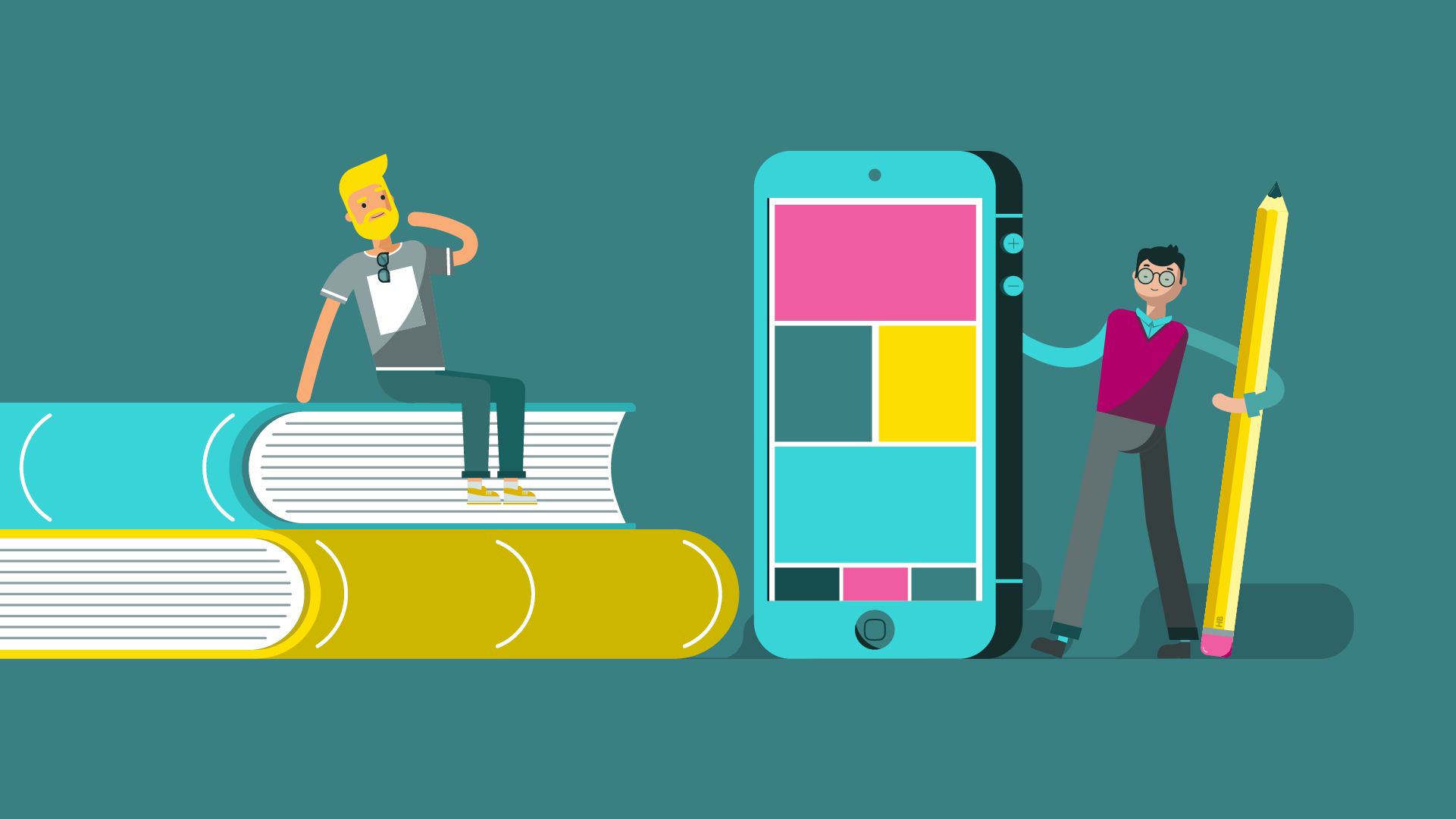 With a large majority of the world working remotely, it has been a challenge over the past year for businesses to find a Learning and Development strategy that works well for everyone.
Phrases such as Zoom fatigue have entered the cultural lexicon, as people report feeling more and more disengaged. With remote and hybrid working likely to increase, finding new and creative ways to promote internal development is key.
Why it matters
There are many reasons why effective personal development at work is important, but one of the key facts is that a happy, healthy workforce fosters creativity, connectivity and a deeper engagement in their daily activities. Staff who feel invested in, invest more of themselves in their work and care more about what do or create.
For example, hiring is far more expensive than employee retention and around  93% of employees said that they will stay longer at a company that invests in their development. There is also a 16% increase in customer satisfaction with companies that are using learning technology for their employees. Training empowers staff and increases confidence. A good culture that fosters self-belief is particularly critical for those with customer-facing roles. 
Other benefits include attracting new talent, especially with younger generations who value quicker career progression. This can also help to ensure that your team is representing your company in the best possible way, helping to boost your brand's reputation.
Approaching Learning & Development in 2021
There are a variety of different online tools available that give access to educational content, such as virtual interactive classrooms, webinars and downloadable content. However,  if the content isn't engaging enough, the employee will struggle to retain it.
Investing in bespoke animation will make this content more engaging and help your team to feel more connected with their career progression. 
It is also a future-proof way to invest in professional development given that face-to-face interactions will be limited for the foreseeable future, making in-person training difficult or unattainable.
How to incorporate animation
One of the biggest benefits of animation, especially bespoke branded content, is that it can be crafted exactly to your business's tone of voice and needs. Therefore, the best way that animation can be incorporated into your Learning and Development strategy is through a series of short animated videos. 
Some of these animated videos can include:
1. 'Welcome to the team' onboarding videos outlining important information about the business and its history. This is perfect for employees who are just joining the team and need an in-depth introduction to your brand and what it stands for.
2. New product launch videos for sales and marketing teams: to focus on the key selling points, or help team members craft easy-to-understand sales pitches.
3. Videos concerning the business's core beliefs and mission to ensure that everyone is working towards the same goal.
4. How-to or explainer videos on key processes within your business. This can include internal communication guidelines, how to use your company's HR portal and other best practices that will help them become productive members of your team.
5. Videos that help junior or mid-level staff to upskill or develop management skills that can help them move up into more senior roles in the company.
To take it one step further, companies wishing to develop a long-term Learning and Development plan could consider character animation.
In a previous article, we talked about the benefits. One of the key takeaways was character animation helps people feel more emotionally invested in the content, as it provides a familiar 'face' each time they view a video.
It can also help with cost in the long run, as you can reuse your character in multiple videos, which can cut down on production time if you're working with an animation studio. 
Now that we better understand the importance of Learning and Development and how animation can play an integral part in a successful plan, let's explore an example.
Xaxis – Always Learning
We worked with the Learning and Development team at Xaxis to create animated branded videos and accompanying assets for their global initiative, Always Learning.
In early 2020, we were briefed to create a new brand for Xaxis's global People and Performance team. It needed to be bright, vibrant and engaging, as well as personable and human without relying too heavily on photography that might culturally unbalance global assets.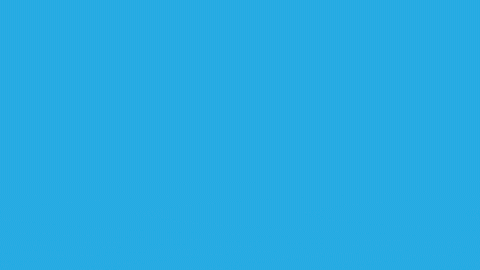 Among the deliverables required was a promotional launch film, initially intended for a conference in late March, a learning and development brochure and assorted graphic assets to allow internal teams the flexibility to create branded emails, intranet pages and newsletters.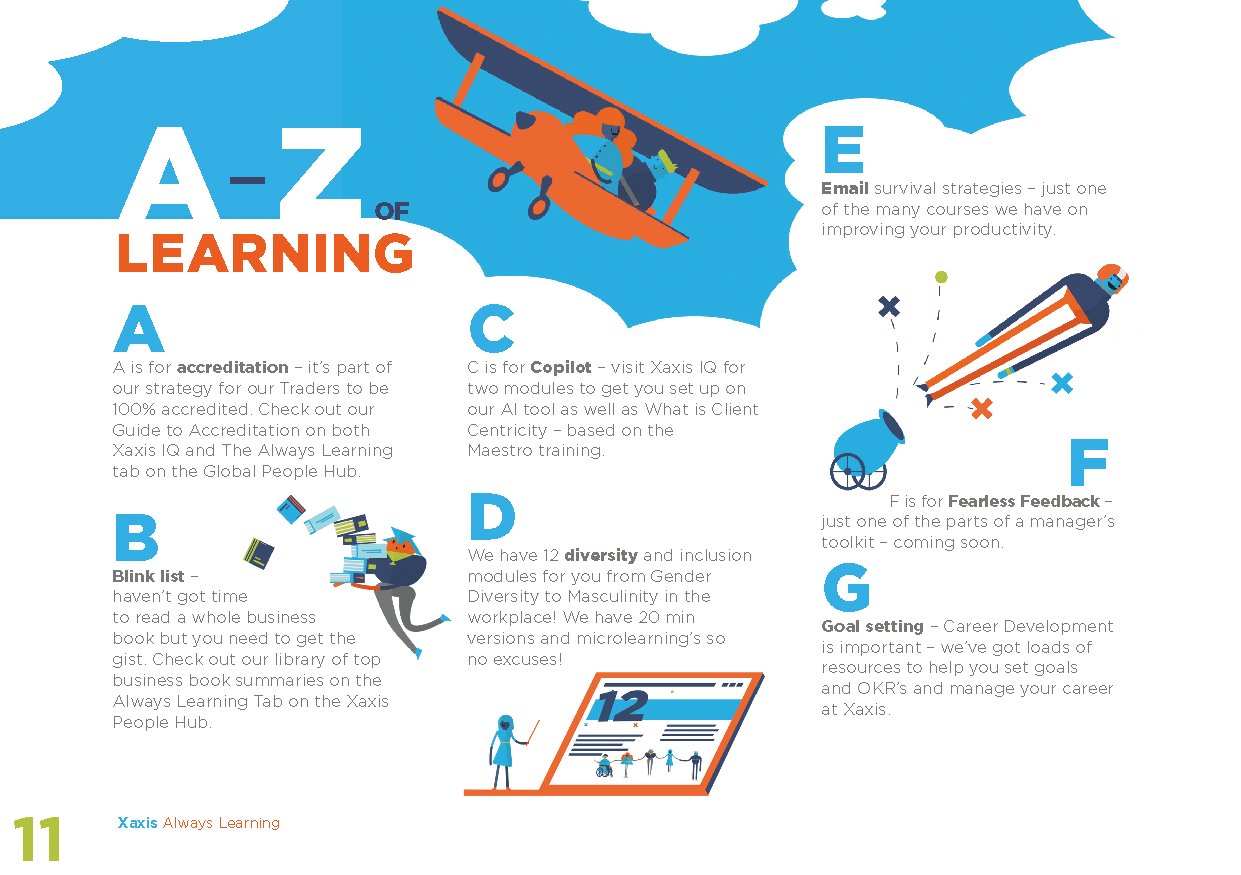 Having previously worked with the Xaxis team to develop a kinetic typography style and graphic property assets for their videos, we agreed with our client to build on this graphic package further into a set of characters who could embody the different narrative aspects of the Always Learning campaign.
Our characters were designed to reflect a broad gamut of age, gender, race and ability, while at the same time adhering to the Xaxis brand guidelines. We were mindful in the design phase to ensure these colourful characters were fun, yet professional so that they served to engage employees without detracting from the core messaging.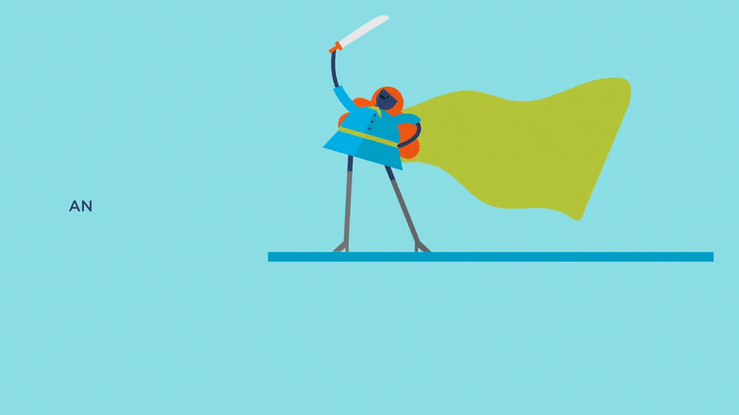 This was that employees should always be learning and upskilling themselves in preparation for change. For the client, the importance of this campaign grew as the lockdown took hold around the world, developing an appetite for learning and becoming critical for the success of all brands.
The internal engagement branding was completed and delivered in April 2020 and provided a key initiative for the company to get behind globally. 
How we can help
At Content Creatures, we have extensive experience creating bright and engaging Learning and Development videos for businesses in the UK and across the globe. If you'd like to discuss an up-and-coming project we'd love to hear from you.  
You can reach out to us here or schedule a time to speak to us that suits you best.
Other Helpful resources: 
We have some helpful guides to forward-thinking businesses looking to improve their communications.