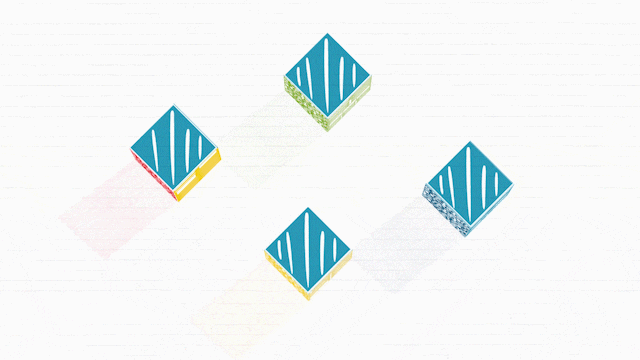 Taking time out of the office for business & corporate events can be an extremely worthwhile experience, but it often depends on the overall quality of the event. Delegates typically research 5 key things before deciding whether a new corporate event is worth their time:
–  Where is the event-based?
–  Who is speaking or releasing content at the event?
–  How many people are attending the event & what are their backgrounds?
–  What is the reputation of the company hosting the event?
–  What will the overall experience & atmosphere be like?
Our latest blog focuses on that final point and looks at how using animated video at your conference can boost the overall event experience for attendees. We will outline the different situations where video at live events makes sense and showcase a few examples of what types of content can be packaged in video format for 'on the move' consumption.
When To Use Animated Videos At Business Events
Producing video content for business events such as trade shows, product launches or conferences is not a new concept. Yet there are certain situations which fit perfectly into video format and help grab valuable attention from the attendees who have taken the time to come to your event:
Event Confirmation Emails
Just because someone has left an RSVP for your event, it doesn't mean they are coming. In fact, Eventbrite recently claimed that the no-show rate for their free events can be as high as 50%. With this in mind, it's crucial to keep people engaged & excited about your upcoming business event. Using animated video to capture the hearts & imaginations of those who RSVP is a great way to do that. A lot of established events now include short videos directly within their confirmation emails – which can summarise what to expect at the event, provide a synopsis of what was achieved at last year's event or contain interviews on why people looking forward to the event.
Driving Engagement & Social Interactions
One of the best ways for corporate events to promote themselves is for attendees to join in the conversation on the day, across popular social media platforms. This often can require a little push in the right direction, and using animated videos at conferences to encourage social participation is quickly becoming the norm. Short animated videos can be found on screens throughout event communal zones & stage areas that showcase live tweets & posts in real-time and remind attendees of any relevant #hashtags they can use in their own social posts.
Animated Backdrops For Speaker Presentations & Keynotes
During professional keynote presentations, it's also possible to use animated videos as a live backdrop to what the speaker is presenting. Animated videos can be the perfect visual aid to accentuate what a person is discussing in their keynote, and just because the video is animated doesn't mean it can't include more traditional business content such as charts & statistics. Using animated videos within business talks is a great way to keep the audience focussed on the session in hand – and they are even more useful during full-day events when attendees may have already watched several other presentations during earlier parts of the day.
Keeping Your Event Organised & On-Schedule
If your corporate event has an action-packed agenda then keeping things moving & making sure people are in the right place can be hard work. To streamline this process, you can make use of any screens that are in use throughout the venue to keep attendees informed of what is happening in your event space. Animated videos work fantastically well here and can be used to:
–  Showcase who is speaking next in different auditoriums, stages & rooms
–  Show countdown timers informing people when talks will start
–  Recap who is speaking & what the event agenda is
–  Remind people of any event rules or initiatives – such as competitions, catering facilities, event sponsors or help points
Regularly corporate events hand out information packs to people as they enter, however much of that printed information doesn't get read. It's additionally useful to use video at live events to give people the supporting information they need, at exactly the right moments.
Using Animated Videos In Event Stalls & Stands
Finally, if you are inviting companies to your event to pitch their services and interact with the event attendees then you should be actively encouraging the use of video. Video can be easily used within event stands whether on standalone screens or screens which are fitted into their branded event displays. It's been proven time & time again that video at conferences & live events is a much better medium for capturing attention & driving engagement. By using it you will find that more people are having conversations with the brands at your event, resulting in more leads being generated & a busier atmosphere throughout your space.
We hope you consider using animated videos at your next conference or business event – if you need any assistance head on over to our animated videos page.