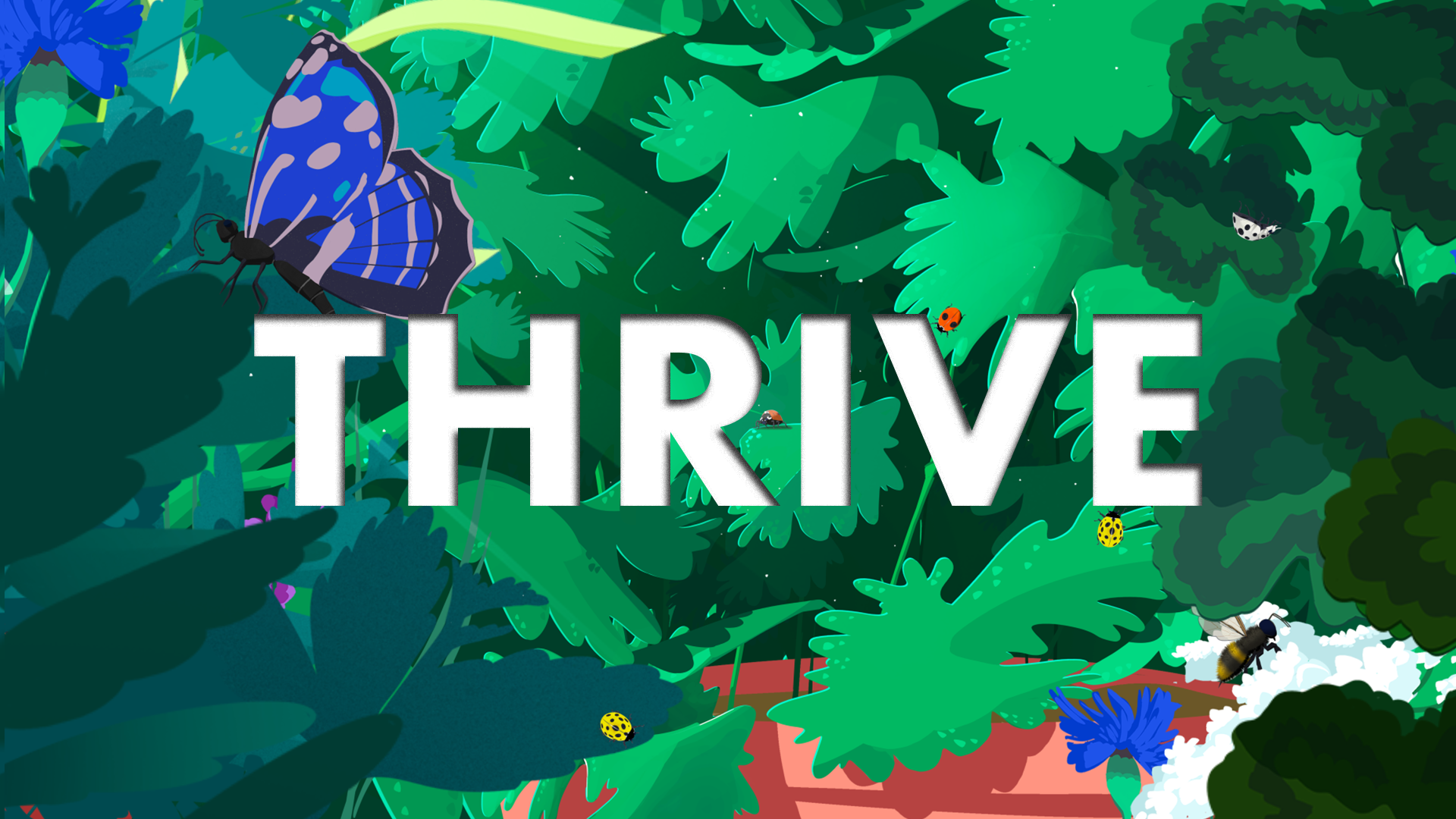 Our latest studio project centres around the theme of partnership and working together.
The brief to the creatives team was "create a dramatic and engaging piece of narrative content around the team of collaboration and partnership, the film should challenge you technically and provide opportunities to develop new skills.
Our goal was to have a film that explored creative experimentation and partnership, both on-screen and through the production process.
We caught up with our Head of Studio, Andy Williams and Design Director, Grace Evetts to see how they created this visually beautiful and technical piece of content for the studio.
The Narrative
Our story begins with a brave ladybird that has found itself in an unfamiliar, daunting environment. Fortunately, our main character, a curious and intelligent young girl, spots the ladybird and immediately starts problem-solving.
She researches ladybirds, tries out different options and routes, and watches and learns until she comes across the best way to help.
The story is designed to represent how we, at Content Creatures, approach a brief. The ladybird represents the brief, which begins its life faced with a big, intimidating problem and requires the care and curious minds of our creatives to search for insight and test ideas that will ultimately lead to a creative solution that can be let loose upon the world.
The Power of Visual Storytelling
Whenever we create a piece of content, we always keep in mind the effectiveness animation has to tell a story.
Visual storytelling is hugely engaging. You can captivate an audience in new and exciting ways while offering storytellers the creative freedom to form unique and imaginative worlds that would be impossible to convey in live action.
"It was really nice to work on a narrative storyboard because that's a bit different to what we normally do. We spent a good amount of time talking about the plot, what was going to happen and making suggestions. It was a collaborative effort from the team from the start." – Grace
Character and environment design
"In the initial stages of design, we created a mood board of colours and textures to use across the character and environment. The chosen warm hues are warm and sunny but still graphic in look and feel. We were cautious not to convey an overly juvenile impression of the primary girl character with the selected colours, ensuring they aligned with her age appropriately.
We also wanted to make sure the amount of detail we included felt right. There was a lot of development about how to make the environment and the characters work together, especially as we were going to use different techniques to create them." – Grace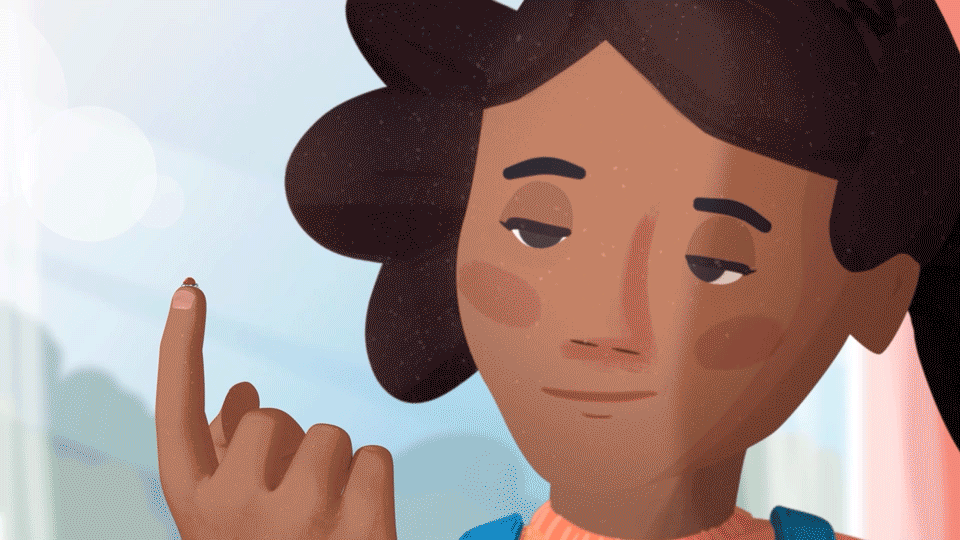 "It was a challenge to animate the ladybird. At one point in the film, we had five different ladybird rigs because they all had to switch into different setups – weaving in and out on the kitchen table, doing a little jump, then moving on to the character's hand etc.
And then you have to think to yourself, how would a ladybug move in real life? We wanted to avoid it looking cartoony, so it was seeing how far we could play around with what a real ladybird might do before it becomes unrealistic." – Andy
Sound design
We felt it was essential to commission an original piece of music for this project and worked with regular collaborator Rich Lewis from Meduktions to remix and enhance a melody created by Brit School alumni Milo Claes.
Not only does an original score allow for creative input and direction, but a bespoke composition also allows us to retain usage rights. We have brilliant relationships with several composers, so this option often provides the best results for our clients too.
"It makes a real difference when the soundtrack is composed to the piece rather than trying to find a music track to fit. The music can move with the animation and changes the mood, it really can make a whole world of difference to how the animation feels. There are some good library tracks out there but you're always a bit limited compared to if the piece has been written to fit the animation, you have a lot more control." – Grace
Styles and Techniques
We used a combination of styles, techniques and software to design a unique look and feel for the video, these included:
Textures painted in Photoshop
3D environments and rig in Cinema 4D
Digital Cel / frame-by-frame in After Effects
2D puppet of the characters in After Effects
"All the 2D elements were storyboarded first so that we could make sure the design was consistent throughout. I created colour keys to make sure the colours were also consistent and they also set the style of the environment. We then painted lots of the environment shots like the plants at the end, adding brushstroke textures.
We also made a 2D puppet of the characters and rigged them in 2D. The girl's hands were then designed in 3D so that she could interact with 3D objects like the book and bookshelf." – Grace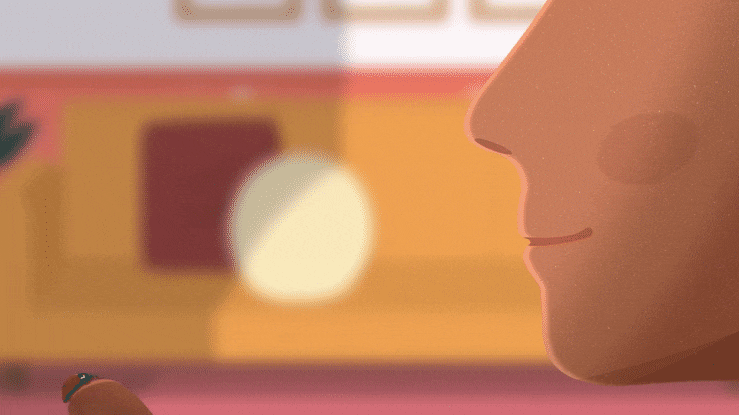 "I became more involved once the storyboards and character designs had been created and we were moving into the production part of the process. I took some of the initial 2D designs into 3D software. I was pleased with how the rig of the ladybird held up.
Ensuring that a character can endure the various manipulations of the animator can prove to be a tricky job but, the ladybird's rig demonstrated versatility and resilience against the stresses that were asked of it." – Andy
Collaboration and Teamwork
"We try and produce studio projects in such a way that everyone has a chance to develop certain skills and incorporate training areas that they have been working on. Throughout the process, the team would come together to see how the film was developing and make tweaks and adjustments to the animation and compositing where needed until we were happy with the result. " – Andy
Through collaboration and teamwork, it's always possible to produce exceptional content that not only meets but surpasses your business needs. Find out more about the Thrive studio project.
If you're looking for the perfect creative parter, check out some more of our work or get in touch to discuss your project today.