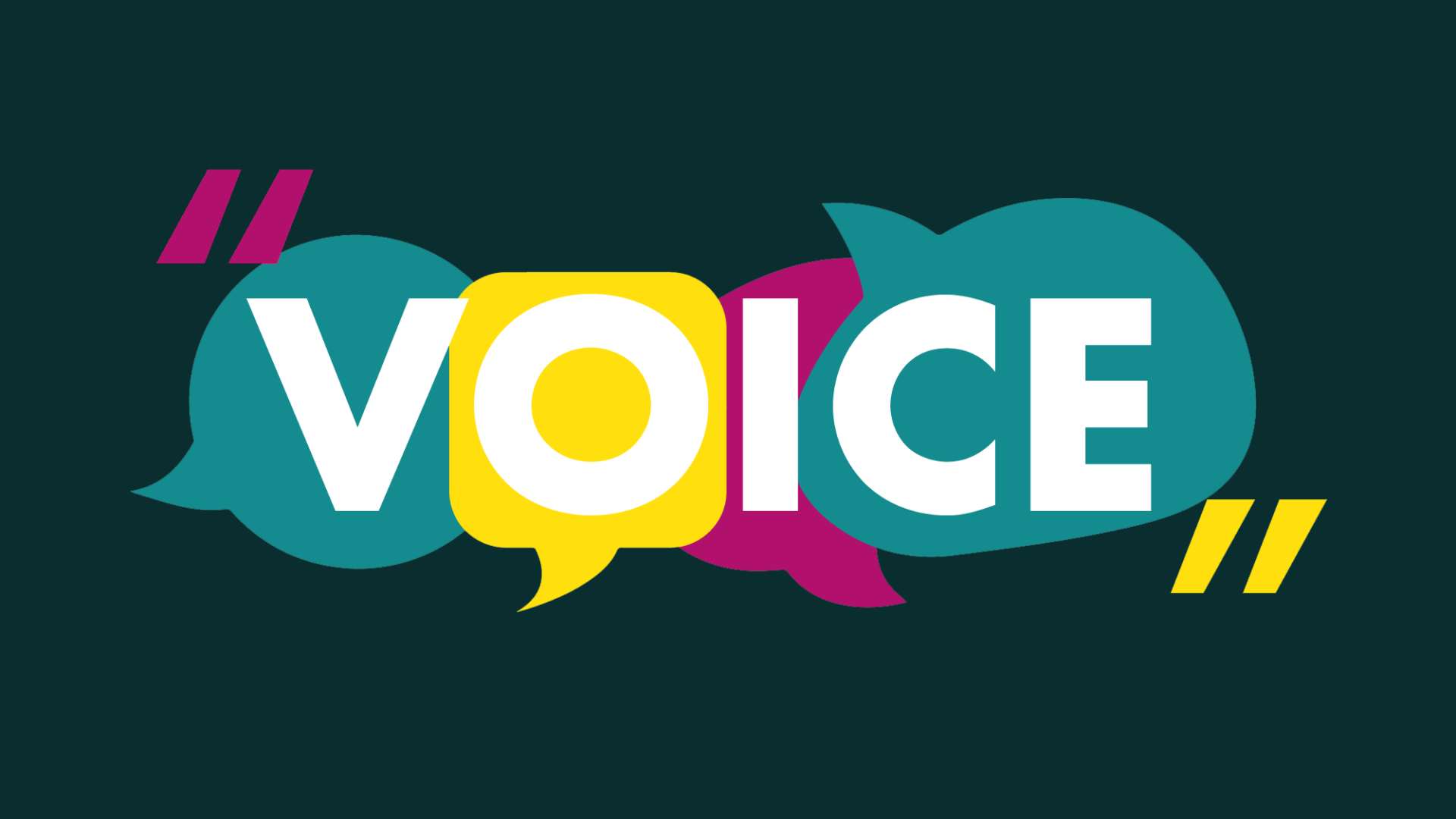 A crucial part of your company's creative strategy is your brand voice. The way that you talk to people, both internally and externally. But for your brand's voice to have an impact it needs to be consistent across all areas of your company, whether that's your written or video content, or your verbal communications. 
So how can you a) ensure consistency and b) improve your brand's tone of voice and make sure it's having the desired effect on its audience? 
Let's start with consistency. 
How to ensure your brand's tone of voice is consistent
Most companies understand the benefits of maintaining a brand tone of voice throughout their web content, blog, newsletters, social media posts and marketing materials. But that's only scratching the surface.
To ensure that it's convincing, you need to take it to the next level. That means incorporating your tone into areas that don't technically fall under the marketing umbrella: your T's & C's, live chats, and call centre scripts.
It also means you need to use your brand's tone of voice in your behind-the-scenes content too: your memos, policies, onboarding materials, contracts, company-wide emails, training materials, and internal videos.
And of course, you must make sure that all of your employees adopt your tone otherwise the message it delivers will be diluted. 
We suggest creating two sets of practical guidelines. An in-depth version for employees for whom using the correct voice will matter most – i.e. your marketing and customer-facing people. As well as a version that outlines the most important points geared towards those who may not need a full style guide – i.e. the IT department.
Training is also an important part of your roll out and this is where visual content, such as an animated video, can really shine. Research shows that viewers retain 95% of a message when they watch it in a video compared to 10% when reading it in text. 
What better way to educate employees on how to use your company's tone of voice than through a medium that represents your tone of voice?
How to improve your tone of voice
So you're on board with the need for consistency in your brand's tone of voice, but before you unleash it on every single part of your company, it might need to be improved.
First of all, you need to decide what you want your brand voice to sound like.
Are you aiming for professional but friendly? Formal and businesslike? Chatty and irreverent?
To help you decide, consider the following:
Tone of voice isn't so much about wording, it's about the emotions those words invoke. How do you want people to feel when they interact with you?

What tone will resonate most with the audience, be it internal or external? (Hint: sounding human and being specific are two good places to start.)

Is there a gap in the market for a fresh brand tone of voice? What are your competitors doing? How can you stand out?

Will the tone of voice genuinely tie in with your company culture? 
Of course, deciding the direction in which you want your brand's voice to go in, shouldn't be a decision that's taken lightly – or alone. Let's look at practical steps you can take to actively improve your company's tone of voice.
Ask your employees how they see your brand and culture. What do they think about your brand's current tone of voice? 
Crucially, you need to speak to a wide cross-section of your staff. Yes, your marketing team will need to have input, but don't neglect other people who are a vital part of your organisation: your sales team, your HR and IT departments, and everyone in between.
If you're a small to mid-sized business you can probably initiate this through email, a Slack channel, or a questionnaire and ask everyone for their thoughts. If you're a larger corporation, you might want to invite one or two people from each department or team to have their say.
If you have long-term customers that you have a great relationship with, ask your contacts in person. But also look at what people are saying about you online. On review websites, on forums, in blog post comments and of course, on social media.
You may not find any specific answers but you'll certainly get a feel for how your company is perceived.
Examine your current brand tone of voice
Read everything you can from all areas of your business. Yes, your blogs and social posts, but also internal documents and communications from all departments. Gauge your current tone. Is it anywhere near where you want to be?
Or does it need a complete overhaul?
Perhaps some of it works but there are other areas in which it doesn't. The latter then needs to be brought in line with the content that you're happy with. Again, it's back to the concept of consistency.
Explore other areas that could make an impact
All too often, companies assume that a business's tone of voice is limited to their written content, but that really shouldn't be the case. For example, incorporating video into your creative strategy can help take your brand voice to another level. Especially in a competitive industry, utilising video content can really help you stand out. 
So how can video get your brand voice heard?
The wonderful thing about video content is that it can be used to great effect to achieve different outcomes. Training your teams, promoting your products, educating customers about a new service, recruiting new talent, or giving employees the knowledge and tools to succeed.

A carefully thought-out animated video that aligns with your voice will strengthen your efforts to create a cohesive strategy across all areas of your business. 
Why video content is good for your brand voice
There's no end of data that backs up the fact that using video can make your voice stand out from the crowd. Take a look at some fast facts:
A Hubspot study showed that

54% of people

aged 25 to 34 and 57% of those aged 35 to 44 preferred video content over any other form of marketing.

The same study found that 62% of survey respondents 'thoroughly consume' video content. Compare that to the 44% who said the same about email.

Techjury.net research found that

93% of businesses

gain new customers as a result of branded video content.

And a CXL article states that in 2020

86% of people

wanted to see

more

video content from brands.
A few final thoughts on brand tone of voice
To improve your brand's tone of voice and make sure it's believable, it needs to align with your company culture. Your voice also needs to be ingrained into everything you do and say. 
The importance of finding an authentic voice can't be understated. It can increase employee engagement, attract new candidates, impress your existing customers, and help you reach new ones. And all of that points toward increasing your ROI and profits.  
At Content Creatures, we truly believe in the communicative power of animated video. If you're interested in improving your company's tone of voice, either through video or a more robust creative strategy, get in touch with us today.