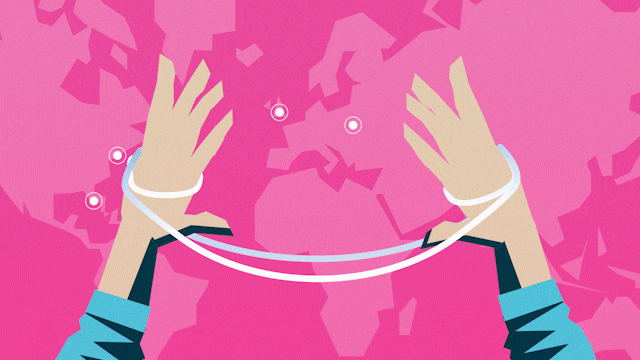 Video content marketing can be an extremely effective part of your marketing strategy. People watch significantly more video than ever before and consumers continue to use video as an integral part of their journey with brands, according to Hubspot.
However, developing a successful video marketing plan isn't always straightforward, which is why we have outlined some of the top five things to consider before getting started:
1. What is your main goal?
The first thing you will want to do when starting a video marketing project is to understand exactly what you will be using the video content for and the message that you want to deliver. Take some time to decide on the type of video you want to create, which can include:
– Motion branding
– Product or services explainer
– Sales Video
– Research and report animation
– Showreel/Sizzle Real
– Social content
– Large screen/events
There are endless messages that you can convey with each of these videos and although it might be tempting to pack everything into one, focusing on one key message is essential.
Don't forget that this message should be consistent with your brand and tone of voice, so think about how you'd like to be perceived by your target audience. For example, if you are a financial services company, you might want to convey a professional and trustworthy image. If you are a young start-up, communicating your passion for your business as well as a bright and energetic feel might be better suited.
2. Where will the video be shown?
Depending on where your video will be shown, whether it's at an event, on social media, or on your website, will determine how the video will be structured.
If you are planning to carry out a social media campaign, your videos will want to be created keeping each social channel's best practices in mind. This includes the length of the video, which tends to be no more than 90 seconds depending on the channel, whether to use subtitles and the orientation of the video.
Plus, it is good to keep in mind that 73% of consumers worldwide prefer seeing videos on social media that are "entertaining". So, taking a branded content approach versus a video advertising approach might work better for your video.
You can check out more of our recommendations for creating engaging social media videos here.
3. Who is my target audience?
Whether your video is targeting an external or internal audience, understanding who this video is going to be reaching is probably the most important element. You could have a high-quality video, but if it doesn't send the message that your target audience wants to hear, then you will get little reward for your efforts.
A helpful practice that all businesses can do is creating 3-5 buyer personas of people that you identify as the most important audiences. A buyer persona by definition is a semi-fictional representation of your ideal customer based on market research and real data about your existing customers. This data should not only dive deep into the demographics of your audience, but also into the interests, behaviours, goals and challenges that they face.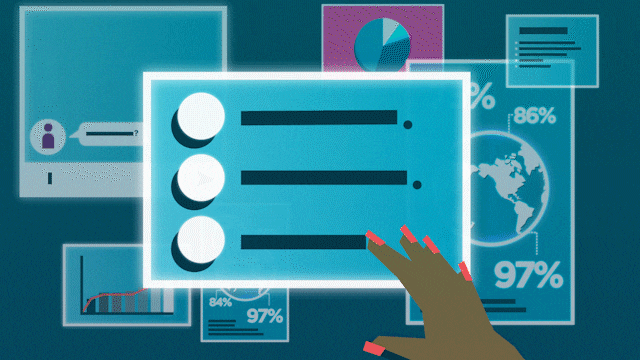 4. What is my budget and deadline?
If you don't have the expertise in house, it is likely that you will need to outsource the video to a branded content studio (like yours truly) or other agencies who have the capabilities to deliver the perfect video for your campaign. If this is the case, you will need to decide on a budget and timeline that you would like the video to be delivered in.
When it comes to a budget for your video, it can be difficult to decide on a number, especially when you are just getting started. However, having a rough number in mind is helpful and can help you understand what kind of studios you can and want to work with. Once you do have a budget in mind, be sure to write down your needs and expectations ahead of approaching a studio, as this will help them understand how to deliver your project in the best possible way.
Furthermore, it's important to understand that outsourcing a video can take 6-8 weeks to create, especially if it's done right. Therefore, if you know that you need the video by a certain date, it's best practice to get the ball rolling around three months ahead of time, as to not disappoint or rush your project. Obviously, this isn't always the case, videos can be made quicker if they are shorter or more people work on them at the same time.
5. Who is going to help me bring my video to life?
Since a video can take up a portion of your budget, you will want to be very careful about who you work with and ensure they take the time to understand your brand and the message you want to deliver.
At Content Creatures, we are committed to spending time getting to know your brand before we start making your video. We do this by following this process:
Collect – Establishing a clear brief from the outset is key to a successful project. We do this by holding a kick-off meeting where we encourage you to share as much as you can with us so we can create the right content for you.
Consider – The creative concept stage is all about generating 'the big idea' that will bring the brief to life. Based on the approved creative brief, we will develop two distinctive creative routes for you to choose from.
Consolidate – Once a creative route has been chosen, we move on to consolidating all we have learnt. We focus on designing and developing all the elements we will need for a successful project and sharing a storyboard or animation with you.
Create – Now that the idea and script have been tweaked and polished, we get down to the hard craft of creating the content. This can involve any combination of skills: illustration, animation, live-action filming, editing, and more. Along the way, there will be plenty of opportunities to comment and give your input.
Circulate – Once we have had your final approval, we master-up, ready to circulate the creative. For moving image projects, this is where we add the final audio. We may have recorded a voiceover earlier during production, but at this stage, we focus on the mix.
Having a clear, considered production process isn't just for us, it's good for our clients too.
If you have a vision you'd like to bring to life, we'd like to hear about it. You can get a quote here or you can simply get in touch to say hello.