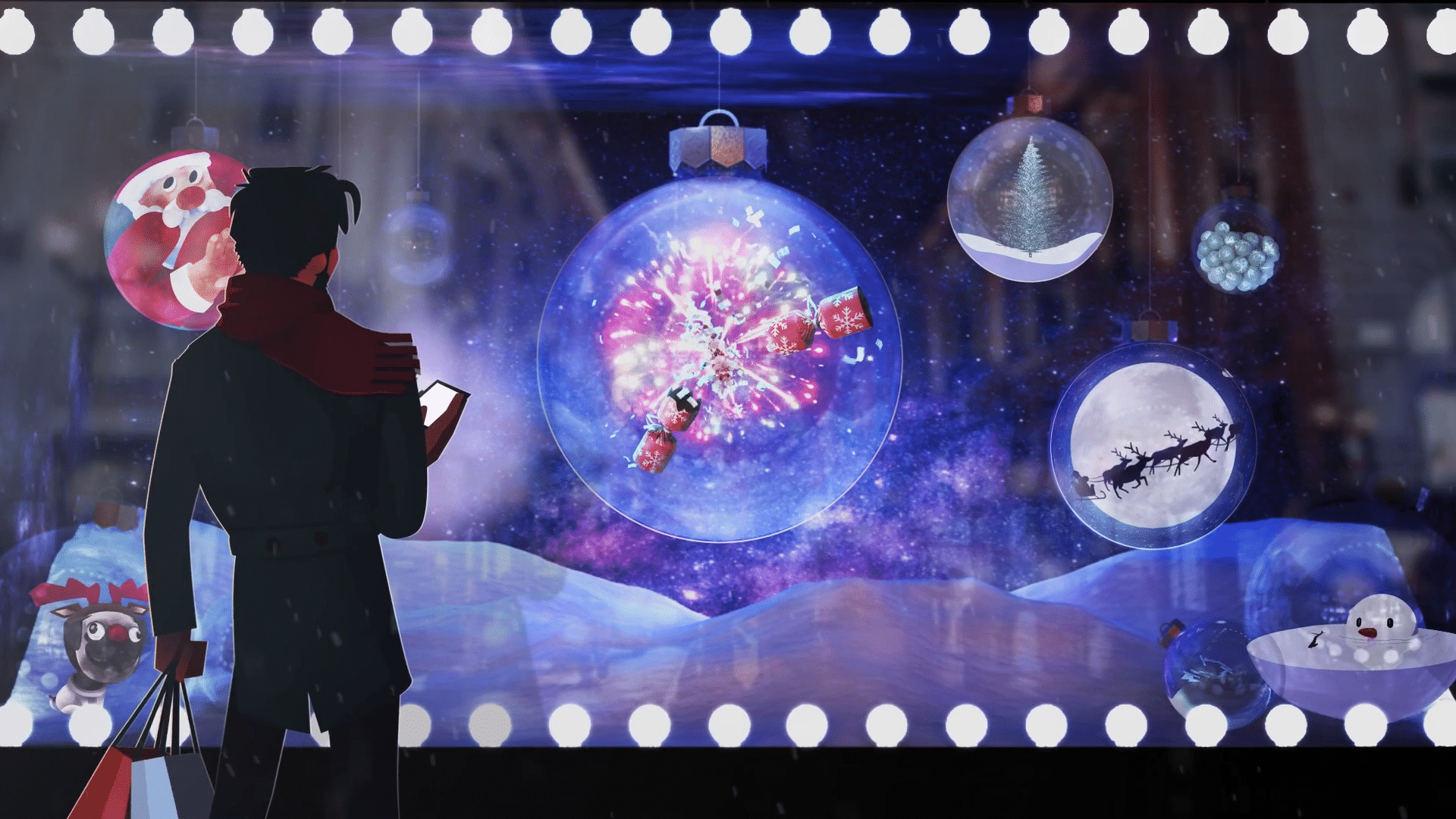 Christmas marketing campaigns have always been a major part of many businesses core activities. Traditionally, it's the time of year when money flows, stemming from a change in spending habits or that final push on internal projects and activity before the end of the year. 
The way each business chooses to run their holiday marketing campaigns differs, but there are typical activities that ensure you not only make the most out of the holiday season but that also help to cut through the noise and deliver your message in the best way.  This includes a well thought out digital strategy that incorporates video as a primary asset. 
Below, we have covered in more detail how you can plan for Christmas video marketing in your digital strategy and why this will help you achieve a successful 2020 holiday season.
Understand that this year might look different
Each year, companies tend to follow a familiar pattern with their holiday marketing strategy that has proven to work well for their business and industry. This means that the strategy is a repeat of previous years and it's a matter of finding a new way to present it the target audience. However, it's important to remember that the year 2020 has been unique and your messaging will need to take this into consideration. 
For example, it's likely that we will need to be sensitive around topics you may not have previously considered. It's possible that your target audience will be spending the holiday season separated from their loved ones. Giving and spending habits might also look different, with finances stretched, it's likely people will find more creative ways to show love for family and friends.
Knowing this, it will be important to get your marketing message across in the right way and video, especially animated video, will be the most effective way of achieving this.  
Animated video is known to be far more engaging and easier to process that text. In fact, users retain 95% of the message when they watch it in a video compared to 10% when reading it in text. This means that if you choose to be a bit more thoughtful than usual in your messaging while still delivering your business message, it's likely that your audience will remember and appreciate it.
Take a more personal approach
This year, tapping into customer emotions will be more effective than exercising a direct sales approach. Feelings of community and coming together will resonate better with people after a year of social distancing from family and friends, colleagues and clients.
In our previous blog, we spoke about how to approach B2B marketing during a crisis. Within this article, we talked about how during a difficult time, your strategy should shift to be highly relevant to the needs of who you are trying to reach. In other words, gearing your messaging towards your 'true believers', or those who are engaged with and trust your brand. We feel this approach is relevant to B2C audiences as well. 
This can be difficult to achieve through digital marketing efforts, so you need to find a way to bring as much personalisation and connection to your audience as possible through video. 
Incorporating animated video into your marketing plans will enable you to communicate a highly tailored message, showcase your brand personality and professionalism, as well as your current state as a business at the end of a difficult year. This will support you in making a stronger connection and instil confidence with your audience, 'true believers' and stakeholders.
Planning ahead will be key
The more time you can put into planning out your strategy, the better.  A lot of businesses will rely on this year's holiday season to boost their revenue, so we can assume there will be a lot of online 'holiday noise' to compete against. 
Planning ahead means you will have time to think through your strategy and how you want to be perceived rather than just following the masses on a topical subject matter. This will help you seem more original and innovative.
Plus, including video as part of your sales and market strategy from the beginning will improve your SEO, meaning you will have more chances to be seen organically. In fact, adding a video to your website can increase the chance of a first-page Google result by 53 times.
Don't forget internal communication
The year 2020 has seen a lot of internal changes for companies around the world, including employees that have stepped up in creative ways or adapted to a new working environment. 
Therefore, your Christmas marketing strategy plan should also include internal communications. In other words, it can act as an 'excuse' to create an engaging video to show your gratitude and support for your team. 
You can also use it as a way to instil confidence in 2021, outlining your strategies for the new year and all the exciting things you have planned, which is a great way to boost morale. 
Building on the idea of 'true believers' isn't just external. Studies show that businesses with the highest levels of employee engagement are 22% more profitable than those with low levels of engagement. This means that engaging your staff, especially at a pivotal time during the year, should be a high priority.
Work with an experienced team
To ensure that you are prepared for the holiday season, it is important that you work closely with a branded content team that can help you not only create beautiful content but help you deliver the right message at the right time to make the most out of the 2020 holiday season. 
If you are interested in learning more about how to incorporate video content into your Christmas marketing strategy in the best way possible, we'd love to hear from you. 
Get in touch with our team today to organise a free consultation. Simply fill out the form below and someone will get in touch with you.
Request a free consultation