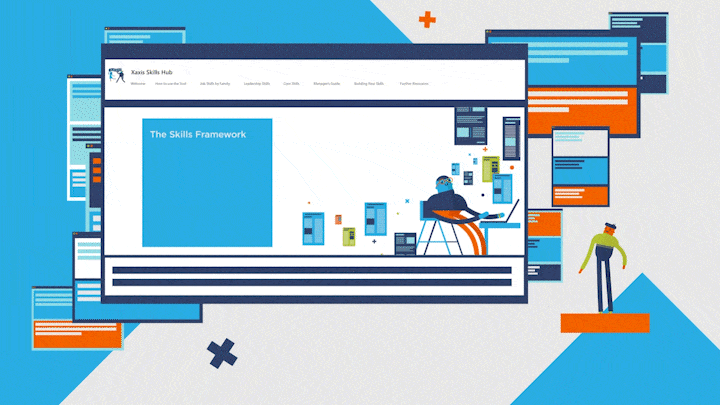 The measure of a successful online campaign often comes down to one key metric; conversion rates. 
Optimising your landing pages for conversion rates is good practice, but there are techniques that tend to work better than others. We are, of course, talking about including video as part of this strategy. 
Videos have the potential to significantly improve the performance of your campaigns, which is backed up by some interesting research. For example, 72% of customers would rather learn about a product or service by way of video and a website is 53 times more likely to reach the front page of Google if it includes video.
However, the key statistic here is that having a video on your landing page can increase your conversion rates by 80%. If you take it one step further with a bespoke animated video, you are likely to increase your performance further. This is thanks to its entertaining nature and ability to easily explain complex concepts.
Knowing that video plays an important role is only the first step. Now, you need to incorporate it in the right way to fully optimise your landing pages. 
Here are some simple ideas on how to improve landing page conversions with video.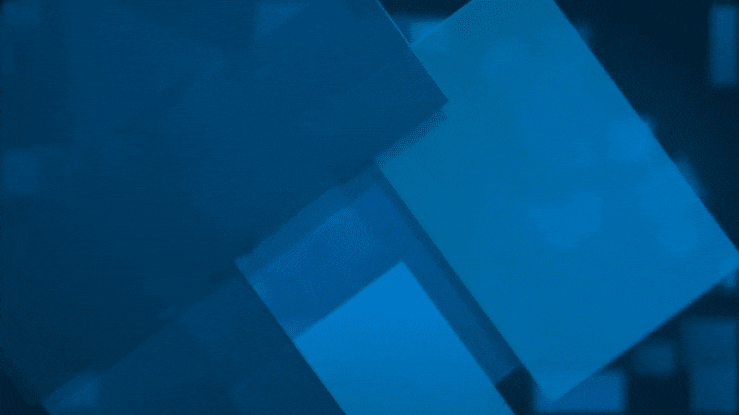 1. Make the video content relevant
One of the best ways to achieve an improved conversion rate is to keep content consistent throughout your campaign. This means that your ads, whether on social media or on other platforms, should reflect the same messaging as your landing page. 
This is no different when it comes to your video's core message. The content should be highly relevant to your campaign and focus on a message that will help the potential customer continue their journey. 
For example, imagine you are a tech company encouraging people to sign up for a free trial of your online tool. 
These potential customers will navigate to your landing page expecting to see clear directions of how to sign-up and instead, they are met with a video that summarises who you are as a company.  
Even though this may be interesting content to some, it's not what they came for. They will likely get distracted, resulting in lost momentum and a missed opportunity for a conversion. 
Instead, that video should be talking about the tool, the benefits that the free trial can bring and how they can sign up. 
2. Host your video on third-party platforms
Well-crafted videos have a tendency to be delivered in large files and as a result, can slow down your page load time if hosted directly on the landing page. 
This can directly affect your conversion rate, as people will leave before your page is fully loaded. Pages that load within two seconds have an average bounce rate of 9%, while pages that load in five seconds see their bounce rates increase to 38%. This number only worsens the more time that goes by without a page fully loading.  
Keeping your website speed as optimised as possible is going to help your performance significantly. We recommend hosting your videos on third-party platforms such as YouTube or Vimeo to avoid hosting a video directly on your website.
Each platform has the ability to embed videos either through an embed code or URL. You can find clear instructions on how to do this for YouTube here and for Vimeo here. 
3. Add multiple CTAs
Managing the expectations of your target audience is important throughout the conversion journey. Your video can help by laying out a clear pathway for what they can expect and how to take the desired action. 
A simple way to do this is to direct them towards the call to action near the beginning of the film and at the end as a reminder. This will also ensure that if for any reason they don't reach the end of the film, they are aware of what action they are supposed to take.  
Above all, make sure that this call to action is next to your video so that they don't have to search for it on your landing page. 
4. Keep it short 
Explainer or how-to videos are a great way to captivate your audience, but only if they are kept short and concise. 
We have a lot to say about our business and why someone should be interested in our product or service, but the user only wants to know what's relevant to them. 
Luckily, animated films are known for being able to communicate a lot of information in a short amount of time, especially when done right. So, you will be able to deliver your message easily within a 90-second window, which tends to be the recommended length. 
5. Make it visible 
Last, but not least, you need to make sure that your video is the first thing your user sees when they land on your website. 
It will be the most engaging part of your landing page and having it front and centre will improve your chances of keeping your user on your landing page and working towards a conversion. 
This doesn't mean that you have to get rid of other content. It is encouraged to have a variety of relevant content on a landing page as long as it supports your campaign. This includes forms, social proof, and text supporting your video content, just to name a few.
Looking for inspiration? 
If you are thinking of creating a video for your marketing campaigns, then congratulations! You are on the right track. However, it can be difficult to know where to start.
You can find inspiration for your own video here, where we feature projects for global brands that have utilised animated video for their marketing and communications.