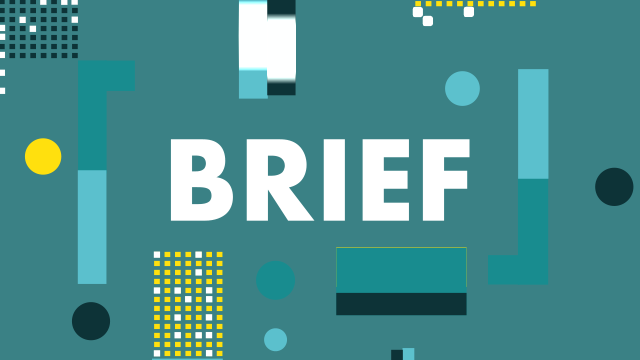 As a business, it can be challenging to find ways to remain creative with your content. And being unique while remaining true to your brand image takes time and expertise.
That's where an agency comes in: they can develop a creative strategy and implement imaginative solutions to help you increase brand awareness and profits. 
In our case, as a creative agency and animation studio, we focus on producing creative solutions and engaging video content for businesses around the world.
There are many benefits to working with a creative agency like Content Creatures:
We bring imagination and creativity

You have access to a team of creative experts

We offer a clear production process

Your videos are made bespoke for your brand

We focus on long-term brand development
Why a strong brief is key
In order to get the most out of an agency partnership, you'll need to provide them with a strong brief to start out. That way you'll get the most ROI and can ensure your project is a success. 
Things to share with a creative agency
A good brief is made up of the following components:
A summary of the job:

It's important to keep your brief short and clear. Who wants what, and when. This should be no more than a short paragraph at the beginning.

Background information:

Now it's time to give us some background about your business. What products or services do you offer and what are your USPs? Who are your competitors?

Your target audience:

Tell us about your core customers. Who are they, what are their needs and which platforms do they watch video content on? Be specific and if possible, differentiate between primary and secondary audiences. If you have personas you can share with us please do so as well. 

The why:

Why have you identified a need to work with a creative agency? What is driving the project and why have you chosen to include animated video as part of your content strategy now?

The key objectives:

It's important for us to understand your key goals for a creative project. If it's a video, should it help drive traffic to your website? To generate brand awareness? To sell more products? Or perhaps a mix of all three? The more we know, the better we'll be able to craft a video that'll help you achieve your goals. 

The single most important message:

What is the single most important message this project needs to communicate? It's important to hone this into a single sentence if possible (don't worry, we can always help you refine this afterwards).

Key dates:

Have you got a specific deadline in mind? Perhaps you're aiming for a launch date? Let us know before we start so we can adapt internally to suit your needs.
Ready to get started?
If you have a project in mind or would like guidance on bringing your vision to life, we would love to hear from you. We invite you to first download our handy template to help you start formulating your own brief.  
Next, you can book a time in our calendar where we can discuss your brief in more detail, as well as chat about: 
Your brand and what you want to achieve

Explain the process of working with us and how we can help you as a creative content agency

Explain what the next steps could look like
To book your consultation, simply choose a time in the calendar that suits you best. We will be in touch to confirm your slot and how you can best prepare for your call.