A call for action
Hft is a charity providing services for people with learning disabilities. To support the launch of their latest campaign, we collaborated with them to create an animated explainer film detailing key policy themes, voiced by real people with learning disabilities.
Their mission was a call for change, aiming to reach a diverse audience including decision-makers (MPs, Peers, Civil servants), people with a learning disability, the general public and the media.
Industry
Charity / Not for Profit
What We Did
Animation
Brand development
Creative strategy
Digital assets
Storyboarding
Voiceover production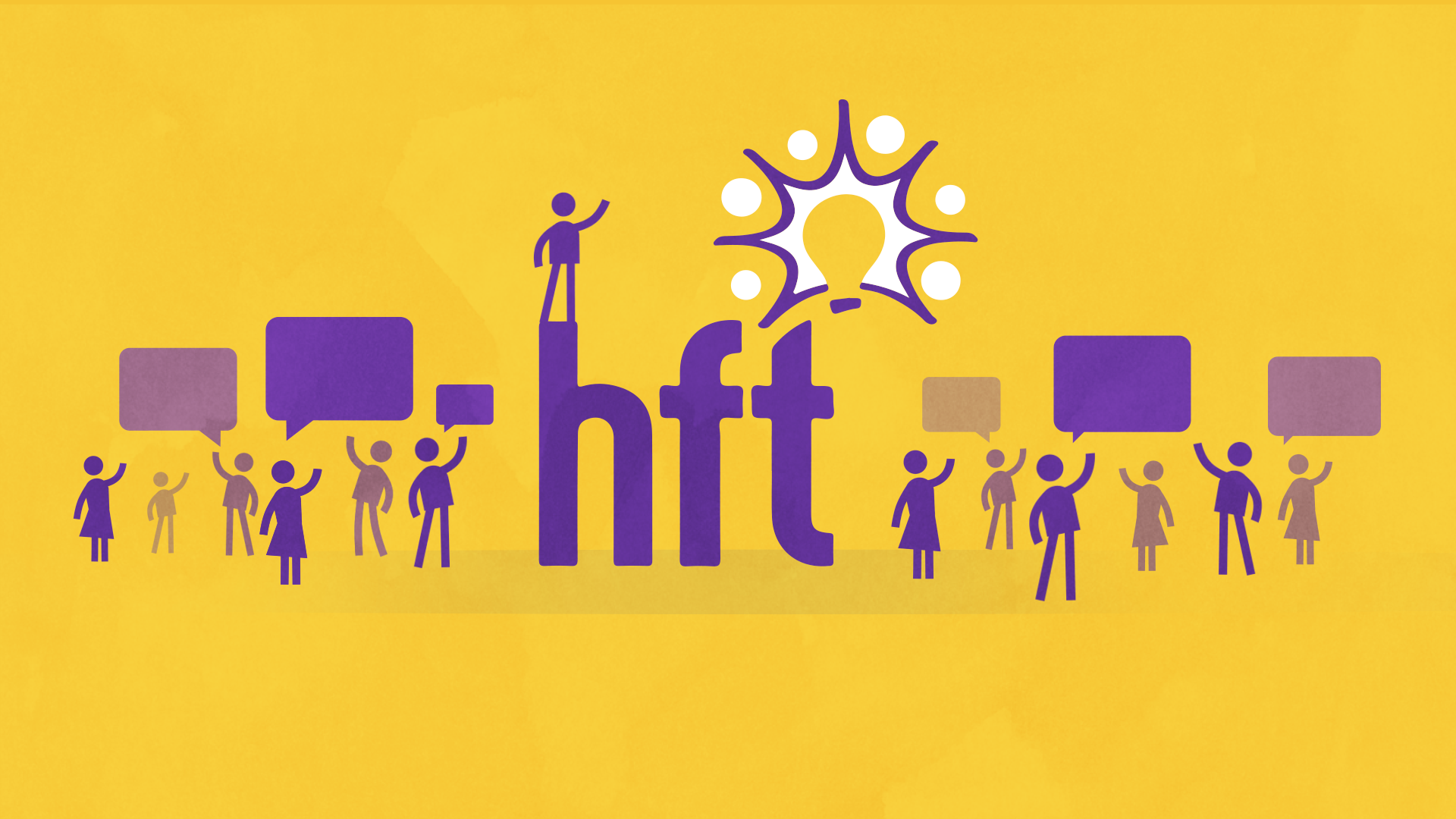 Listening to the brief
With our extensive experience working with numerous charities, we understand the significance of maintaining respect and transparency in delivering essential messages.
It was crucial to design a creative that not only clearly and concisely outlined Hft's main campaign issues but also inspired diverse audiences to engage with the charity's initiatives.
The creative had to have enduring relevance, enabling its use over an extended period across various platforms, without relying on statistics or data that could rapidly become out-of-date.
Considered Character Design
We worked closely with the team at Hft to ensure we gathered vital information on the key objectives of the film before starting our designs.
Impressed by examples of our past character animation projects, Hft expressed their interest in us creating a collection of characters that were inclusive, diverse and accessible. The animation style and typography needed to be straightforward and clear, but it was essential to avoid coming across as childish or condescending.
Led by Experience
The charity expressed a strong preference for utilising genuine voices in the film instead of hiring professional voiceover artists. The characters' voices you hear belong to individuals with learning disabilities who have contributed to shaping Hft's primary themes and have firsthand experience with the issues highlighted.
To assist our volunteers in achieving the best quality recordings using their personal devices, we developed a voiceover recording guide. In the editing process, we refined the recordings to maintain consistency while preserving their authenticity as much as possible.
Impactful graphic animation
The use of vibrant colour, bold typography and universally recognised symbols, combined with 2D animation created in After Effects, allows each scene to evolve and transition. All of these elements are delivered in a striking, brand-aligned style through captivating motion graphic animation.
In addition to the main film, we also produced a series of shorter films, each focusing on one of the four main themes, for distribution across social media platforms.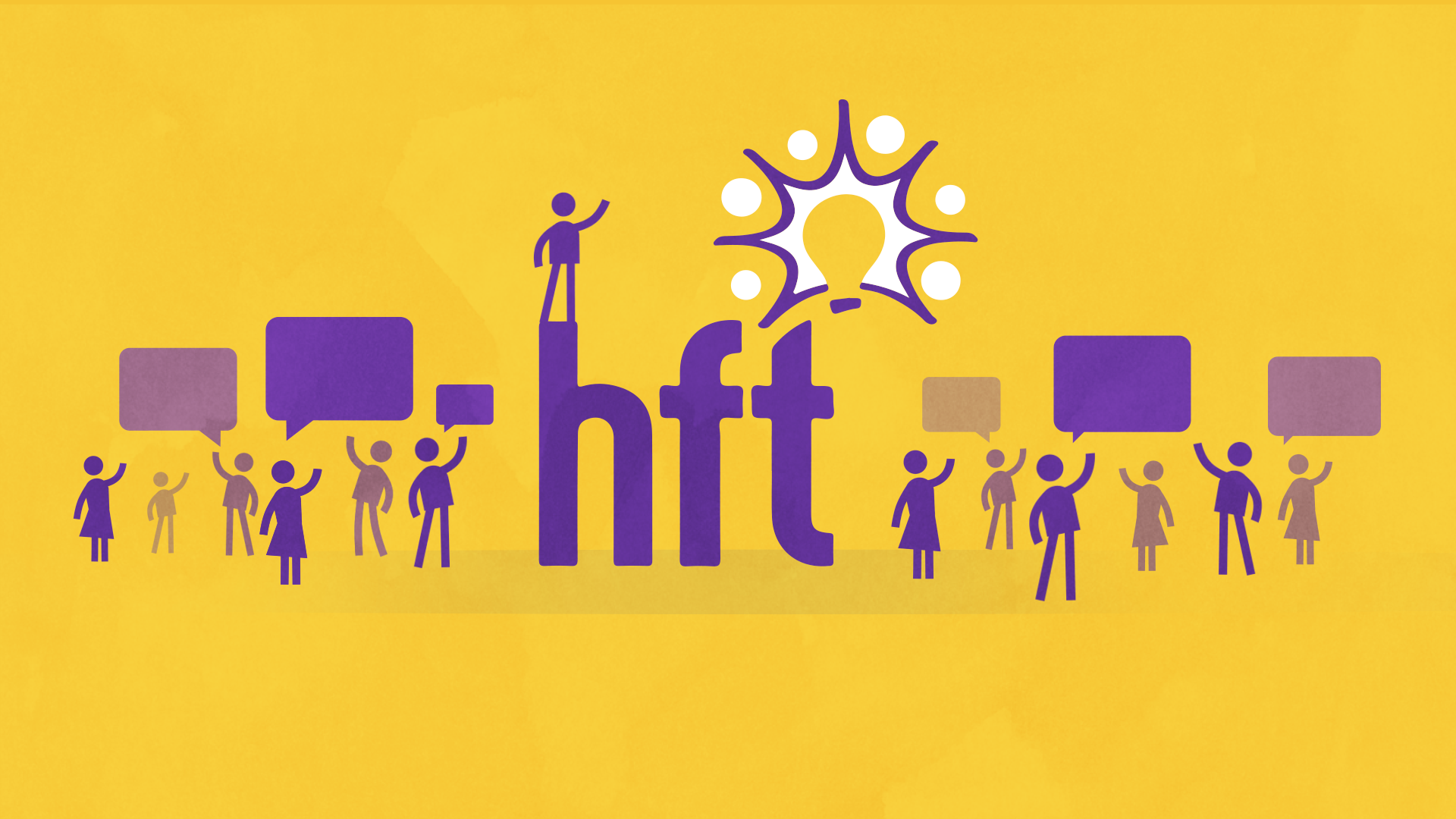 End Result
The end product was a thoughtful, empowering, and purpose-driven film that we take great pride in.
We are always open to working with charities to help raise awareness on important issues, offering competitive rates wherever we can.
A huge thanks to Content Creatures for working with us on our recent animation. They took our brief and executed it perfectly. In particular, we are grateful that they listened carefully to our needs around accessibility, and ensured that the animation was clear, simple and easy to understand. We were also thrilled that the voices of adults with a learning disability remained front and centre of the project.
Victoria Hemmingway
Head of Public Affairs and Policy, Hft