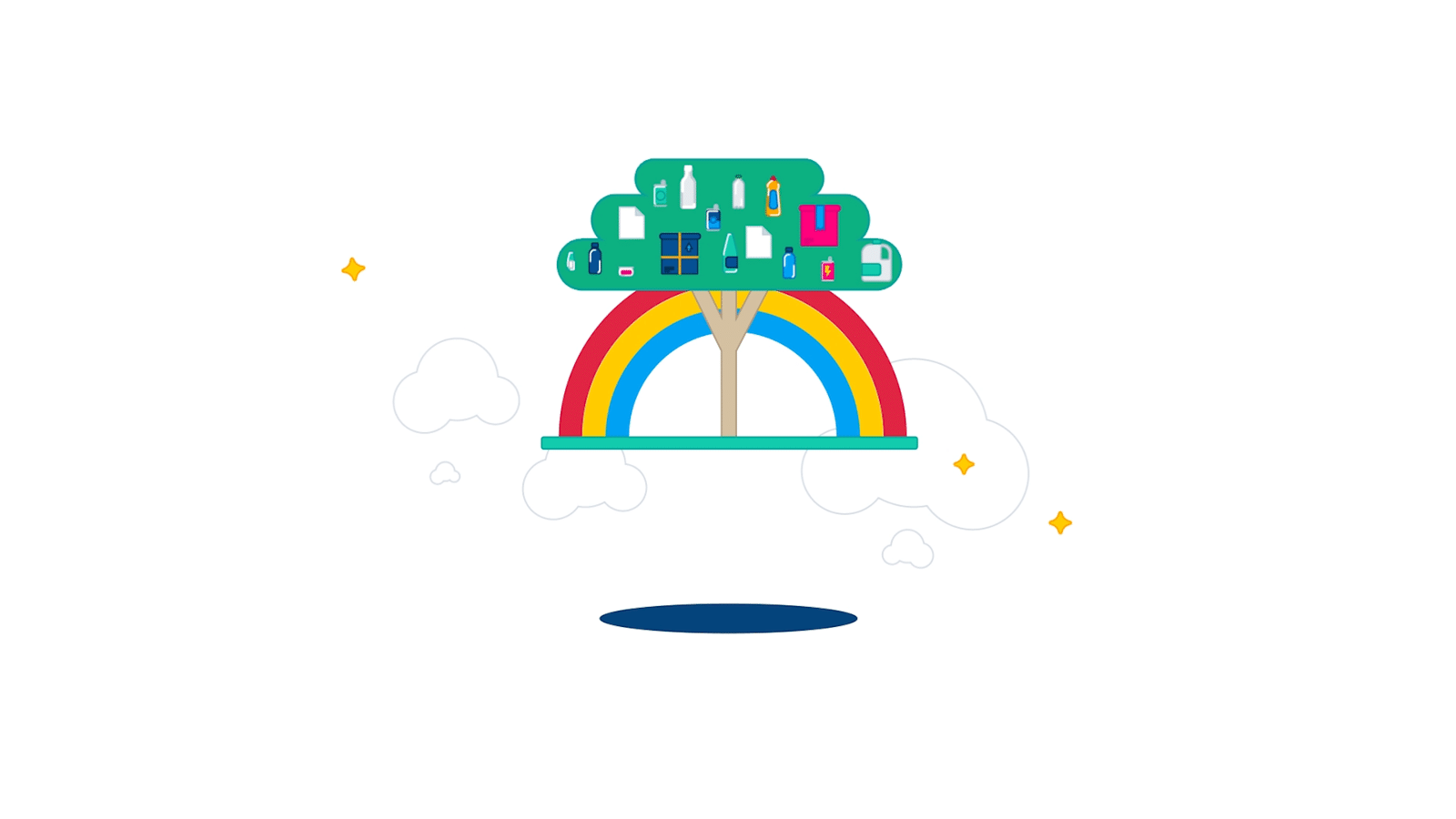 Films for an animated explainer series to explain a complex recycling and renewable energy process.
Grundon, one of the UK's largest and most established waste management suppliers, relaunched their website and approached Content Creatures to develop a series of animated films. Grundon's marketing team were keen to break from a functional brand approach, often employed in the sector. They wanted animated explainer videos that would be able to communicate the complex processes used in waste management in a playful, accessible and engaging way
From the outset, our creative team were struck by how resourceful the MRF (Materials Recovery Facilities), EFW (Energy from Waste) and AD (Anaerobic Digestion) processes were. The sheer amount of renewable energy and recoverable material was, to our team, nothing short of magic. And, as for the processes themselves, they are akin to alchemy. With this thought in mind, whilst also putting the educational aim of the films at the forefront, we started to develop a concept for the series of animated films around the line 'it's not magic, but it is fantastic !'
Our copywriter created a script brimming with fantastic possibilities, which provided a springboard for an illustrative style that is bright, energetic and full of fun. Animation pops and bounces, dinosaurs and food-waste monsters bring character and all the while the series of animated films stays true to these complex recycling processes.
As the concept boards developed, we decide to visualise each film as a single animated grid, to reinforce the connected nature of these processes. The grids we created sum up each film and work as both the end frame for each video and social content in their own right.
Testimonial
Our brief for Content Creatures was to take something that is quite complex and technical, and make it simple, playful and engaging. The team more than excelled on this, and their advice and expertise really was invaluable to us. We were really impressed by the videos and will not hesitate to work with them again on future projects.
Kirsti Santer
Marketing Campaigns Co-ordinator, Grundon
Anaerobic Digestion
Energy from Waste