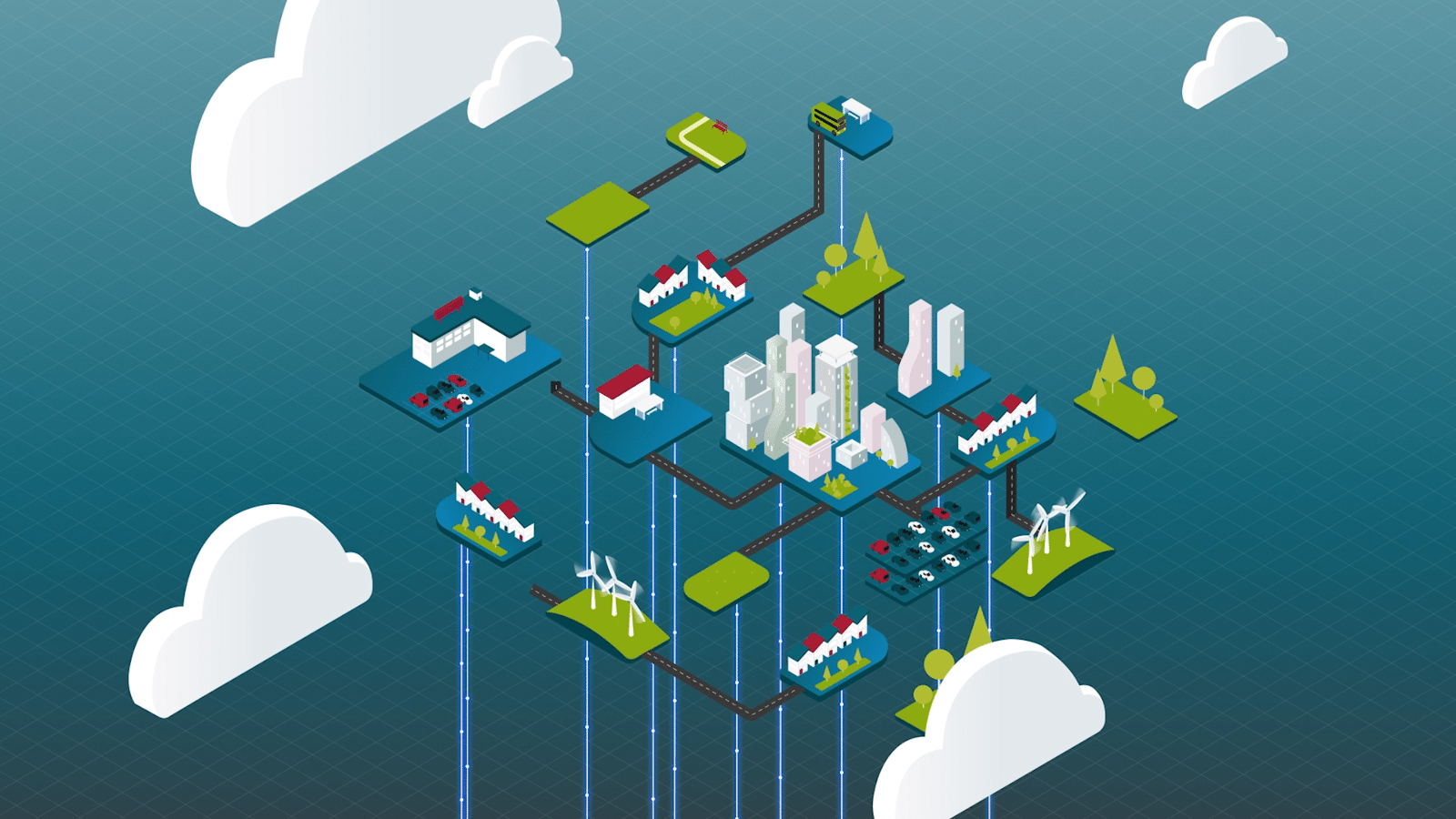 Content Creatures worked with TVC Group to create an engaging animated executive summary video.
One of the top energy suppliers in the UK, E.ON is committed to encouraging people to think about the new mobility era; a future with connected cities that offer cleaner, less congested roads.
E.ON had been working with TVC Group to create an article and microsite for The Economist on the benefits of electric vehicles and the revolutionary impact, data will have on public transport.
We were briefed to create an animated executive summary video that was succinct, inspiring, and brimming with facts. It needed to bring E.ON's article to life in an eye-catching way while conveying the importance of electric vehicles and the investment in company charging ports.
We developed a concept around an isometric architectural model, built on a blueprint. This route allowed us to be dynamic with the animation – moving from one scene to another to tell the story – whilst also visually using the language of road networks, data connections and city mapping.
In addition to the 60" film, we created shorter versions to run on social media.