As humans, we like to feel valued, both on a personal and professional level. So when it seems like this is missing from our lives, no matter what the situation, we tend to seek it elsewhere. 
This is why client appreciation is an important part of any successful business. Not only does it improve client happiness and retention, but it also increases the likelihood that they will spread the word about your business to their family and friends. If done correctly, showing appreciation can go a long way. 
This is especially true in a globalised world, where online shopping has taken that human connection away from transactions, for both the business and the clients. By stepping back and reminding your clients that they are valued, it can help to re-establish the connection on both sides. 
There are many ways that you can do this, including sending a simple email, mailing a handwritten card, offering a free service, or giving them a discount on their next purchase. However, these methods are all very traditional and although thoughtful, might not be enough to help you stand out.
Appreciation through videos
Using video is a unique and modern way to show your clients you are thinking of them. In our last article, we mentioned that your brain can process visuals  60,000 times faster than text, which means video is also a very engaging way to deliver your message. 
Also, unlike mailing cards or gifts, it is an environmentally friendly way to send appreciation and adds an element of surprise, which is a great way to stay front of mind.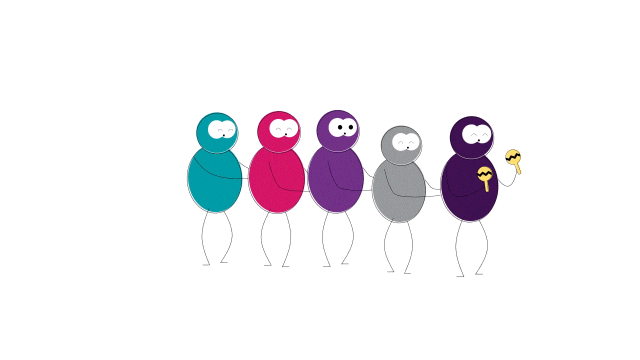 However, it might be difficult to know when is the best time to send a video and where to invest the time into creating them. 
Here are a few of the different ways you can connect with your clients through video: 
Online purchases 
While making a purchase online, is not unusual for the transaction journey to end once you've submitted your payment details. Now, imagine a short video shows up afterwards thanking them and explaining how they can find support with their purchase if they should require it. This extra step will add something special to the clients purchasing journey and reaffirm their decision to spend money with you.
Celebrating a milestone 
If you have a client that has been loyal to your company for a long period of time, why not send a short video reminding them of special milestones? This can include anniversaries or even a certain amount of purchases with your business. Either way, acknowledging these moments will remind them that you appreciate their continued loyalty and make them feel special. 
A 'we miss you' message 
It is proven that attracting a new client can be around five times more expensive  than nurturing an existing one. If a previously engaged customer hasn't interacted with your business for some time, send them a video letting them know that you miss them and that you hope to see them back soon. 
This unique approach to re-engaging them will remind them that you are still around and increase the chances of them becoming an active customer once again. 
Celebrating a holiday
Whether it be for Christmas, New Years, or any other celebration, sending a video to spread the holiday cheer is always a good way to get in touch with clients. It is also a great opportunity to show off your company's personality through light-hearted messaging. Plus, the 'non-salesy' approach will be appreciated, especially when they are most likely getting bombarded with holiday advertising messages. 
When you don't win their business
Even though someone didn't choose you, they still took the time to consider your product or service. If someone indicates that they do not want to proceed with a purchase, send them a video thanking them for their consideration. Going that extra mile might be just enough for them to change their mind.