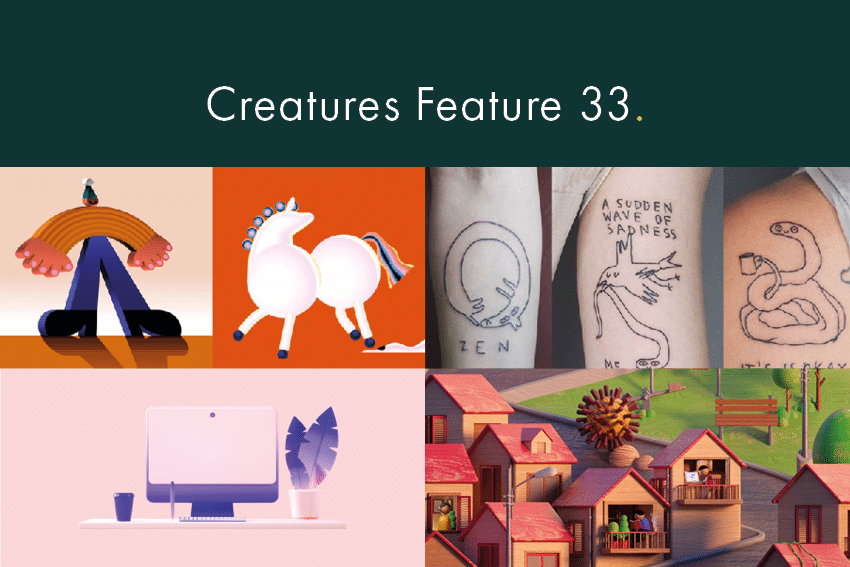 Some funky creature portrayals and a taste of soothing 3D have come our way in this month's feature.

Corona chaos
This to shall pass
Anubhav Kesarwani // Motion Designer
A whimsical and charming animation of how coronavirus has affected a small community and that, one way or another, we will be rid of covid-19.

Soothing 3D design
Flux Academy: Visual system
We're all over these fresh 3D visuals by Cris. Simple in design and brought to life with his lovely use of colour and lighting.

Quirky Character Tattoos
Sometimes people go for elaborate tattoos, or ones laden with heavy symbolism, drawn perfectly. However, there's something inspiring about Bowser Tattoos' style, which combines the simplicity of a message with roughly-drawn character illustrations. The tattoo looks effortless, the characters draw you in, and the message feels authentic.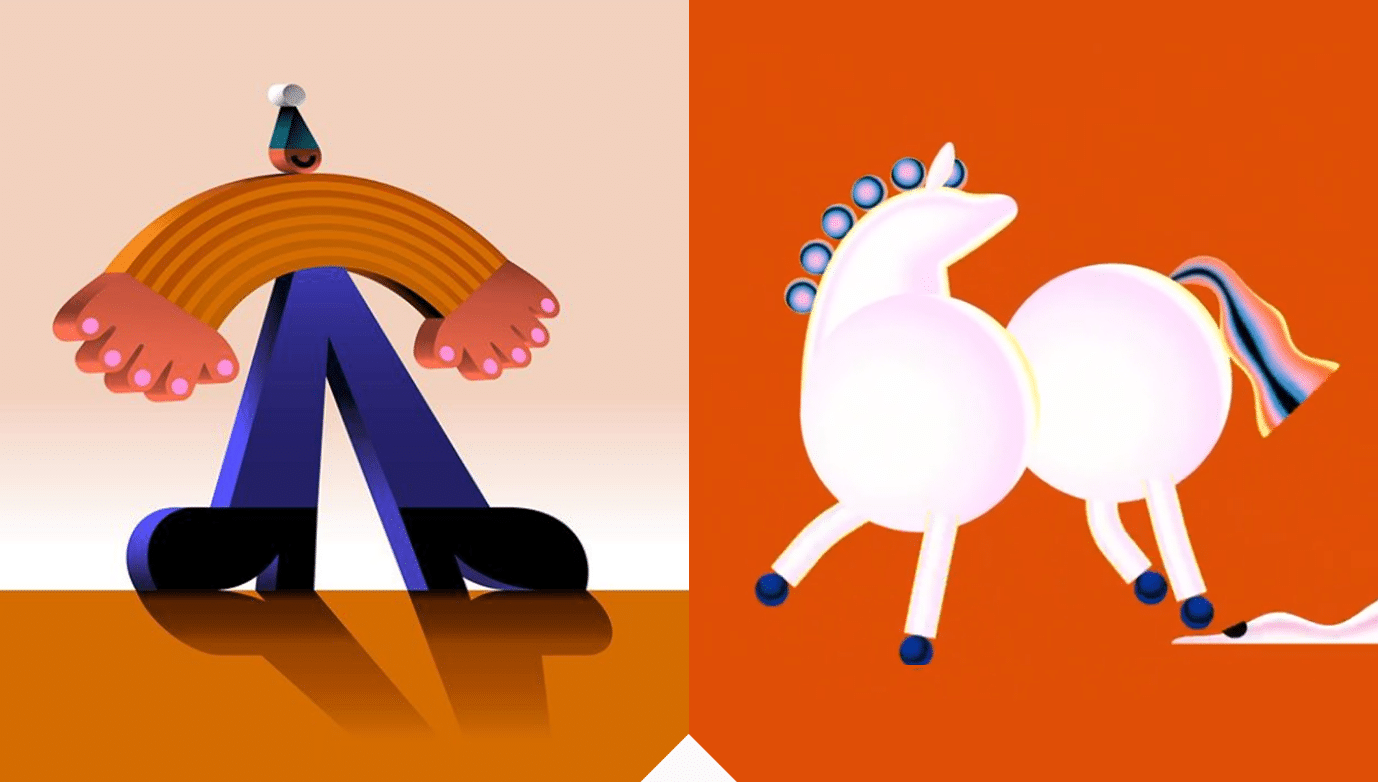 Vibrant Experiments in Animation & Design

Kyle Strope // Design Animation
We love the crazy shapes, proportions, and the experimental side of Kyle Strope's Instagram.