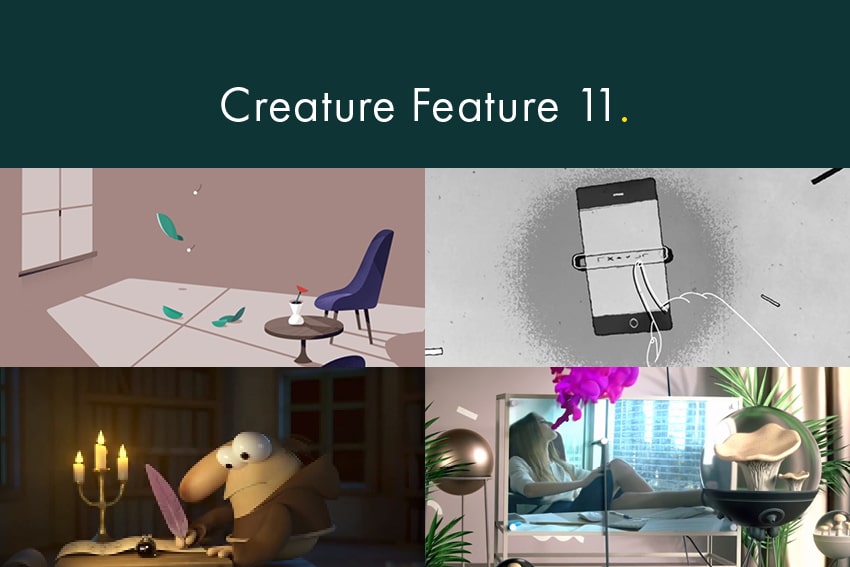 SCHOOL OF MOTION // SARAH BETH
We love this beautiful set of Illustrations that Sarah Beth designed for School of Motion. Look at her subtle use of texture in the shading and the bold block colour backgrounds. Great stuff.

3D RIGGING // MAGNUS MOLLER
Quirky, playful, super-interesting and cartoonish 3D rigging by Magnus Moller result in some ridiculously funny and fluid movements in his characters.

SMARTPHONE ANIMATION // MAC WOJCIK
Fantastic use of 3D in this 2D mixed style animation, with classic animation techniques being used such as squash and stretch.

COEXIST SERIES //MICHAEL MARCZEWSKI
Very imaginative concept and technique of CGI and live action create these abstract and very stylish short loops by Michael Marczewski. Watch out for the spot squeezing!