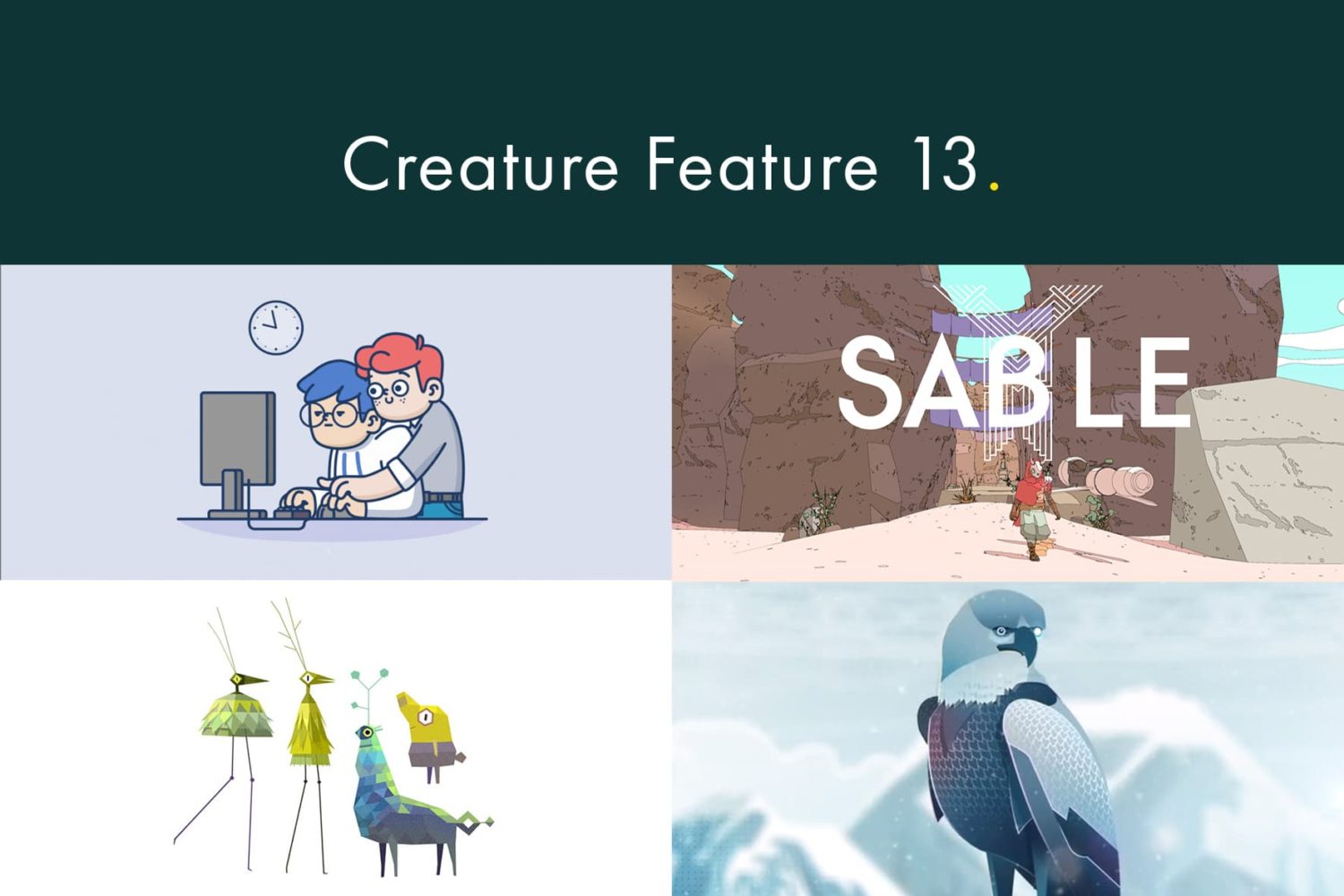 Daniel Harries//Norse Mythology
Daniel claims that the audiobooks on mythology by Stephen Fry and Neil Gaiman inspired him to create this fan-animation. The textures used and slick transitions are great!

Oren Haskings
Oren Haskings' quirky style is full of character and fun. We love the strange, inviting worlds he creates with his geometric and playful creatures.

Sable
A gorgeous colour palette and use of fine line. This feels like an interactive Moebius (Jean Giraud) comic. Beautiful!  Can't wait.

Deekay Motion
Deekay is a freelance designer/animator/director from South Korea living in NYC. We love the bouncy movements he achieves through rigging in After Effects. His process videos reveal some clever tricks.