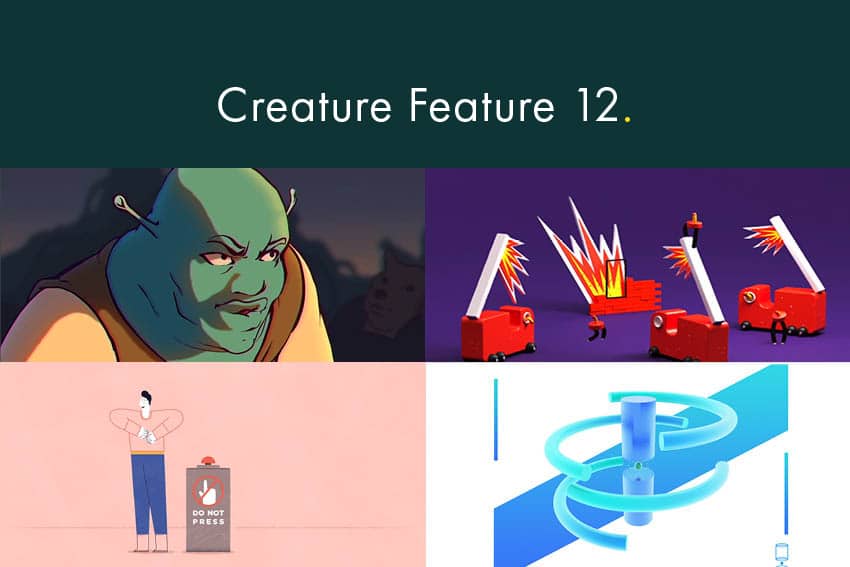 SHREK RETOLD // VARIOUS ARTISTS
We're looking forward to seeing the feature version of this wacky, collaborative project; where hundreds of novice filmmakers have come together to re-make each Shrek scene, in their own interesting way.

COMMON EXPRESSIONS IN SUCCESSION // DOUG ALBERTS
Doug Alberts uses a combination of different animated techniques, simple design & bold colours to create these fun and dynamic animations.

CURIOSITY // MANTAS GR
Mantas Gr is an animator, illustrator and animation director who creates beautiful, graphic figures in a minimal style. We love how his movement is so natural and how he captures real nuances in human behaviour.

SILENCE SCENES // STONER TITO
An interesting experimental series exploring motion and colour within Cinema 4D with a nicely rendered finish.