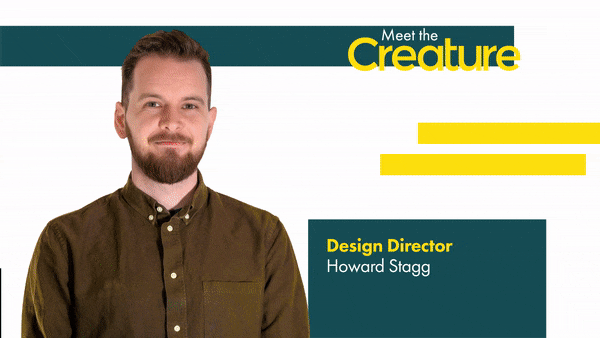 Tell us a bit about yourself…
I'm Howard and I'm the Design Director here at Content Creatures, which means I'm the guy that knows about colours, fonts and compositions. Typography is a passion of mine so I can be a bit of a perfectionist in the studio. 
Why animation?
For me, it's been a steady progression into animation. I started my creative career as a graphic designer and web designer but was always suggesting little interactive or animated elements on projects I was working on to make things more exciting. I'm old enough to remember using Adobe Flash for the few interactive/motion projects I was getting at the time, but I desperately wanted to do more professional motion graphics, so I decided to teach myself how to use After Effects in my spare time. Animation was always a craft I admired, so approaching the industry from the motion graphics side meant that I could still use my skills as a designer but work on much more exciting projects than leaflets and websites.
What did you watch as a kid?
As a kid I was really into weird cartoons like Cow & Chicken, I am Weasel and The Ren & Stimpy Show. My favourite part was when they would to a super detailed close-up, normally of something really gross like slime or hair! To this day I'm still into abstract comedy and cartoons like Mr. Pickles and Rick & Morty.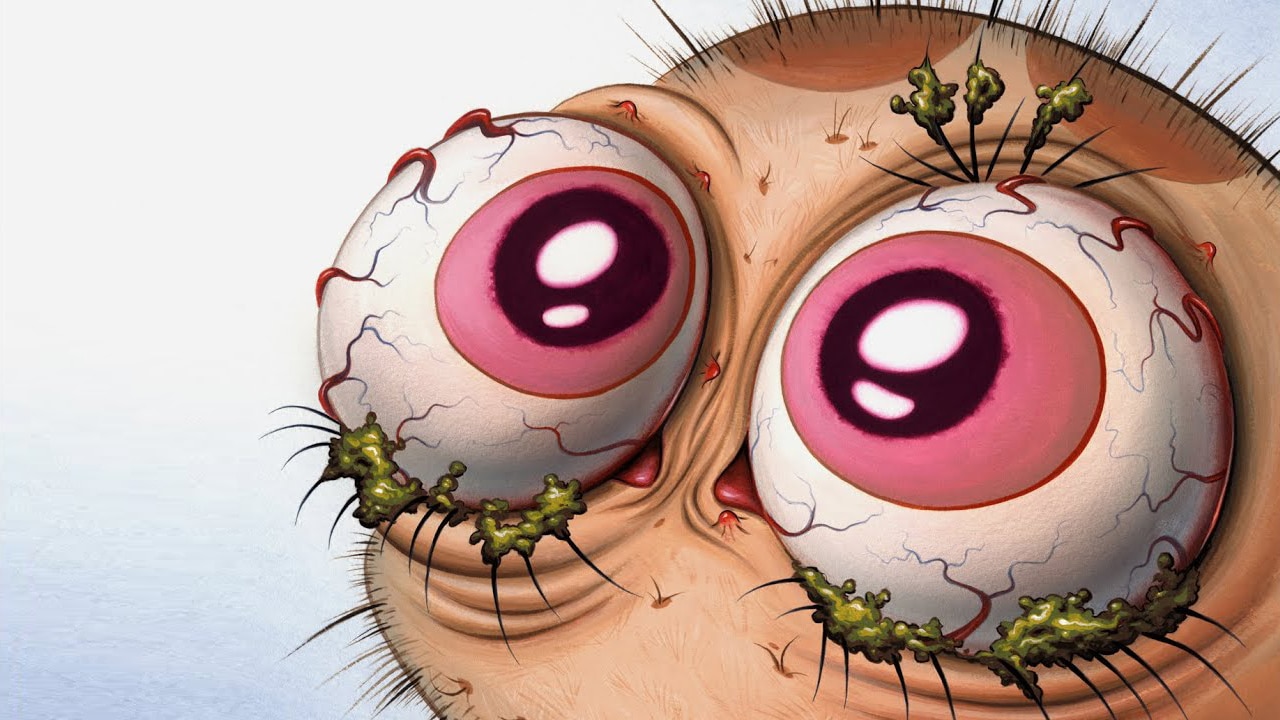 What inspires you? 
Loads really, I get inspiration from all types of media and from everyday life. I love museum and gallery visits – I recently went to see 'The Kiss' by Gustav Klimt in Vienna, which was pretty breath-taking. I enjoy dissecting films by visionary directors like Wes Anderson and Michel Gondry. I also love to get outside, away from the screen. I like taking photos of forms in nature whilst walking through the woods.
What is your dream project? 
I'd love to work on a big interactive 3D project for an active brand like Adidas or Red Bull. Or maybe an animated installation somewhere public like London Victoria – something that surprises people and catches their interest while they're going about their day.
Videos In an alternate reality, what would you be? 
When I was a kid, I wanted to be an architect. Maybe there's a parallel universe out there where I pursued that instead of design – I'd be gridding out window placements rather than gridding text layouts for animation frames.
What makes a Content Creature? 
Creativity and openness to new ideas. Everyone here has a lot of talent, but it's the mixing of ideas and collaboration between team members that really make each project be the best it can be. The key is to not be precious or protective over your own work and not to stick to the first idea you come up with. There could be (and usually is) a better idea out there that suits the brief perfectly. A Content Creature is someone who explores and refines a variety of ideas before working up a final solution.
What genre of animation would you star in? 
One of my favourite animators is an American guy called Charles Huettner who creates cel animation in Photoshop for short films. I became obsessed with his style of animation when I saw a project he posted for Late Night Work Club called 'The Jump'. The story was about two kids who were jumping into the souls of people that had recently died so that they could see their last moments. I'd be one of the characters in any of his work because I just love the way they look.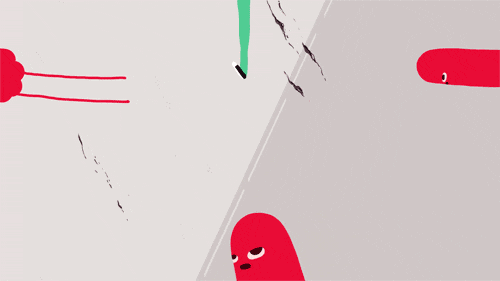 What trends are you excited about in 2020? 
I can't wait to see how big tech companies begin changing the way that other companies use animation in their own brand systems. We've recently seen it with tech giants like Facebook and Slack who now use animated characters in their branding. Google has much more motion graphic stance on its brand, with a minimal palette and 2D abstract shapes. I think most companies with an online presence will soon follow suit and want a bespoke animation system as part of their own brand.