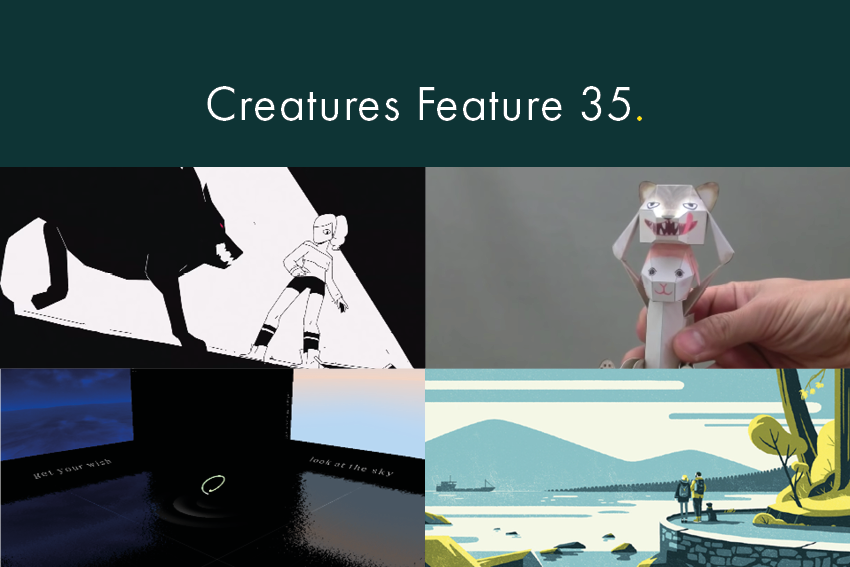 This month's feature has everything from paper animals that pop out and delight to beer bottle branding that's made to entice.

The Wolfs
Giant Zoetrope
Ezequil Torres & Juan Pablo Roldán // Motion Designer Music Video
The Wolfs is an animated music video for the Argentinian band SAIAMES and features a dynamic story with great handcrafted animation inspiration.

Pretty Packaging
Stanley Park Brewing
A gorgeous set of designs for a range of ales. We love the balance of natural textures and rough edges with precise and thoughtfully composed graphic shapes.

Pop-up Papercraft
Karakuri
The Japanese paper crafter Haruki Nakamura designs mechanical paper animals that peek and pop in surprising ways.

Interactive with Music
Flux Academy: Visual system
Porter Robinson  // Website and UI Design
Part of Porter Robinson 2nd album, this website allows user to explore the worlds the artist created in an interactive and creative way; being able to interact with other users in real-time and environments that feature in his music video.